Thunder, Clippers Game 1 bold predictions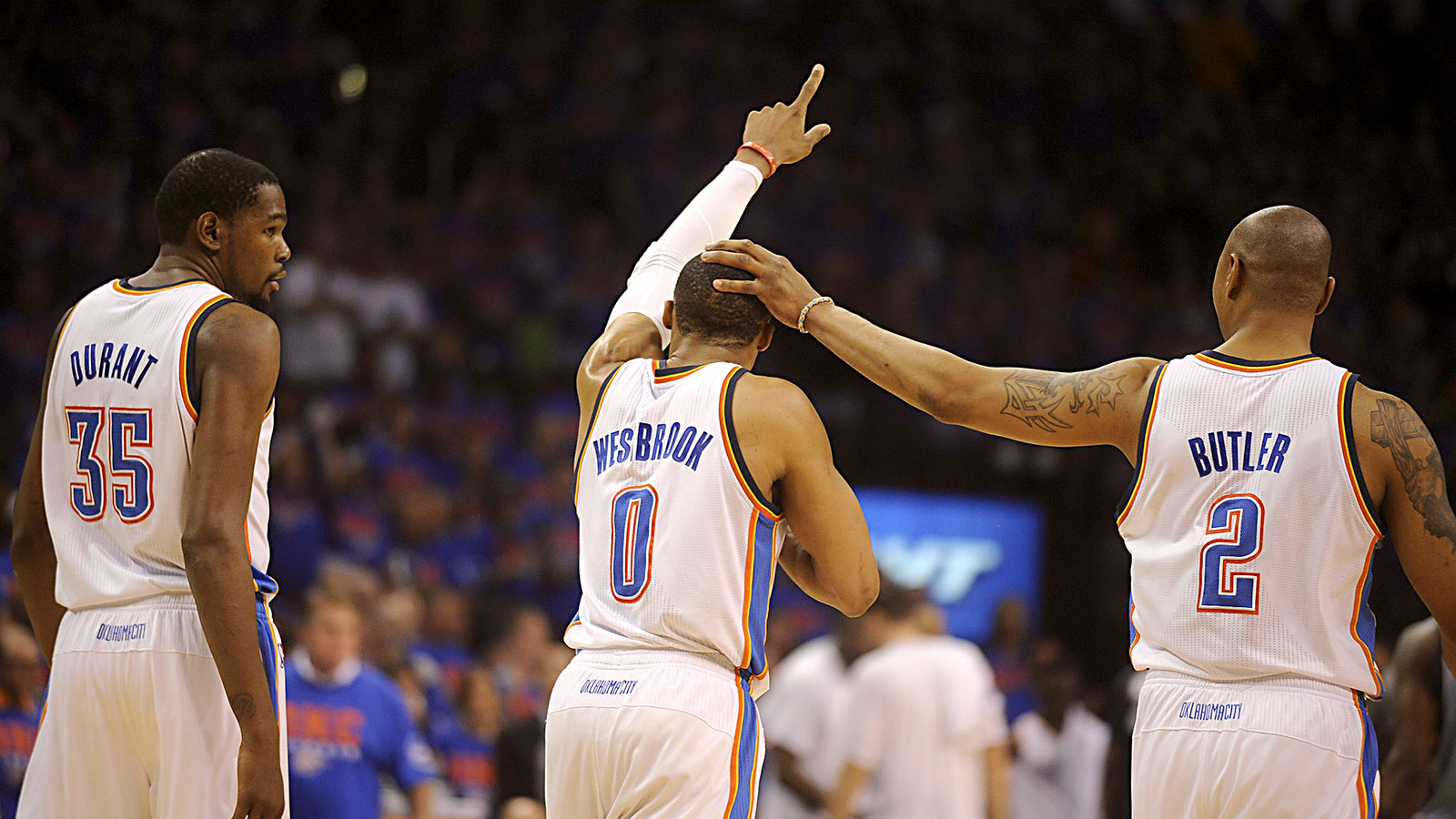 Game 1 tonight.
Predictions now. Here we go:
Blake Griffin, pride of Oklahoma and native of Oklahoma City, will be booed. In the first quarter. So will Matt Barnes.
Chris Paul will have a double-double (points, assists) and have more than five rebounds.
Kevin Durant will score more than 40 points. And have a triple-double.
Russell Westbrook will not have a triple-double. He won't have more than five turnovers, either.
Kendrick Perkins won't make a pair of hook shots like he did against Memphis in Game 7. He won't make one hook shot, either.
Serge Ibaka will be involved early and late. He's averaged just 9.3 shots per game, but he'll have more than 15 shot attempts in Game 1.
DeAndre Jordan will have 17 or more rebounds.
The Clippers will score fewer than the 110.9 points per game they are averaging so far this playoffs.
Only Golden State averaged more turnovers than the Thunder's 15.6 per game so far this playoff season. The Thunder will have 16 or more in Game 1.
OKC has shot just 43.5 percent in the playoffs. The Thunder will be better than 47 percent tonight.
Thabo Sefolosha, shooting just 33 percent in the playoffs, will have a 3-pointer. In the first quarter.
Nick Collison and Kendrick Perkins and Steven Adams will spend time guarding Jordan.
Durant will have more than nine made free throws.
Count on at least two technical fouls. And two Griffin dunks. And four-plus 3-pointers from Jamal Crawford.
Thunder lead after the first quarter and at halftime. And win Game 1.
And win the series. In five games.
Game 7 prediction record: 14-13-3
Overall record for Memphis series: 58-63-5
What do you predict for Game 1? Tell me on Twitter: @andrewgilmanOK