The Cowboys: Contributions, Contracts and The Cap — Wide Receivers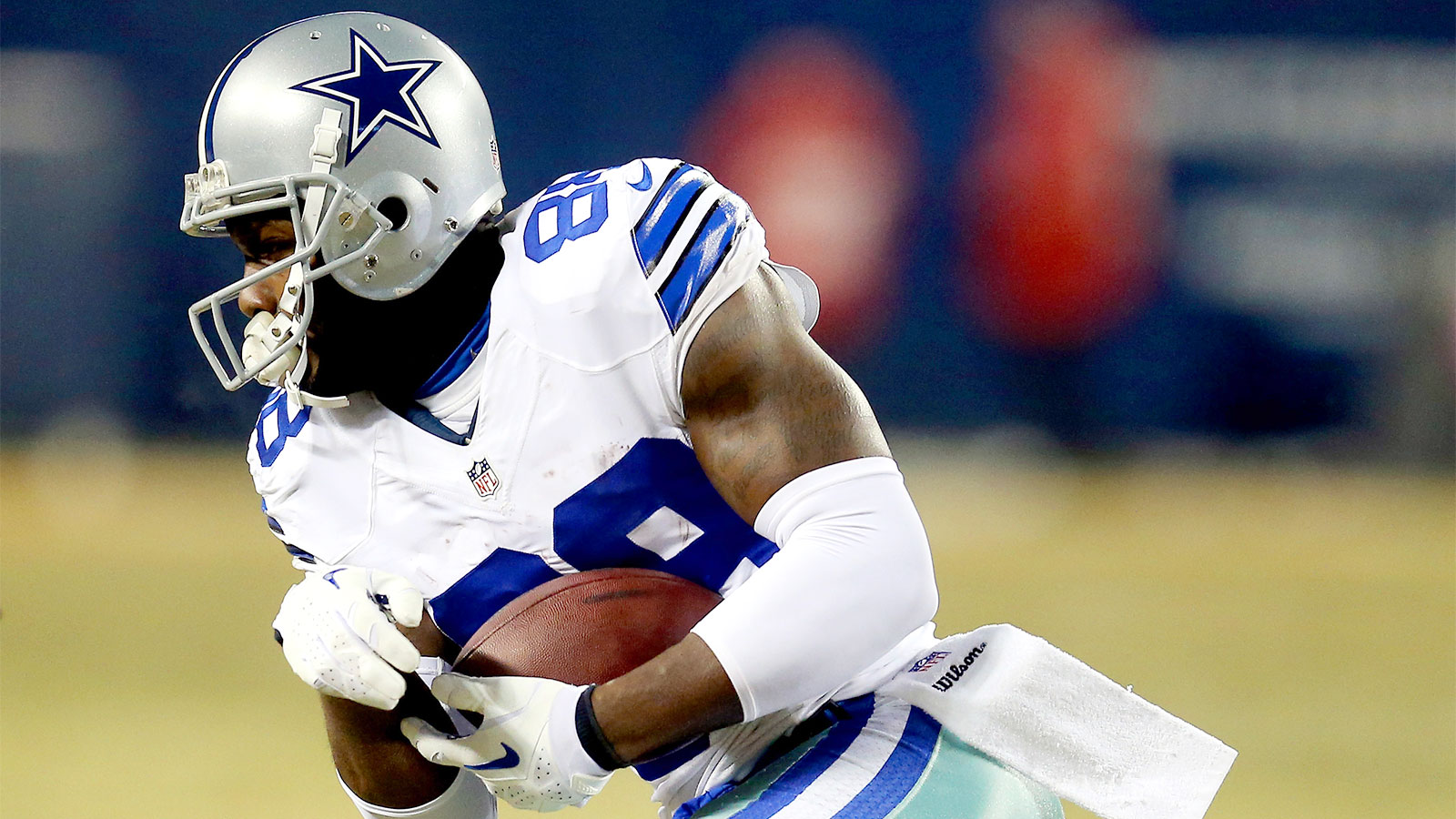 IRVING, Texas — There is symbolism in the intersecting career arcs of Dallas Cowboys starting receivers Dez Bryant and Miles Austin.
Dez is going up, as if to catch an end-zone alley-oop.
Miles is going down, as if hamstrung one final time.
Two major transactions are on the horizon for the Cowboys as they move forward at this position. One — the pre-2015 contract extension Dallas has always planned on giving Bryant, along with fellow young Pro Bowler Tyron Smith — will be detailed in this space at another time.
The other –€" the impending and unceremonious release of former Pro Bowler Miles Austin –€" deserves attention now.
The NFL allows each team to make two post-June 1 releases of undesirable contracts. It is no secret that Austin is on that "amnesty" list. It is a simple process: Cutting Austin opens up $5.5 million in space (while meaning $5 million in future dead money). It will be the end of a neat success story — small-school undrafted free agent becomes a Cowboy, becomes a star, dates a Kardashian — but this end is easy.
It's also easy to continue to rely on Bryant ($1.78 million in the final year of his rookie deal) as long as he takes very seriously the medical advice being given him regarding his back.
Same with Terrence Williams, the Baylor rookie drafted with the implicit purpose of replacing the expensive Austin with a kid making around $520,000 annually for the next three years.
Slot receiver Cole Beasley has also earned his keep at $570,000; while Williams took over for the oft-injured Austin as a starter, it was Beasley who lined up inside, like Austin used to do, and became a reliable favorite of QB Tony Romo.
And there is nothing wrong with the top four in the receivers group being Dwayne Harris, who more than earns his keep as a special-teams star making $645,000.
This group is a true strength of the Cowboys. Yes, Bryant needs to learn to funnel his emotion in all-positive ways. Yes, Williams needs to become less of a body-snatcher. Yes, it'd be nice if Beasley were taller.
But in terms of financial bang for the buck, this is not only Dallas' best unit, but also one of the best in the NFL. The Cowboys front office often gets crushed for failed investments. Here's an example of something it has done very right.