The Cowboys: Contributions, contracts and the cap – special teams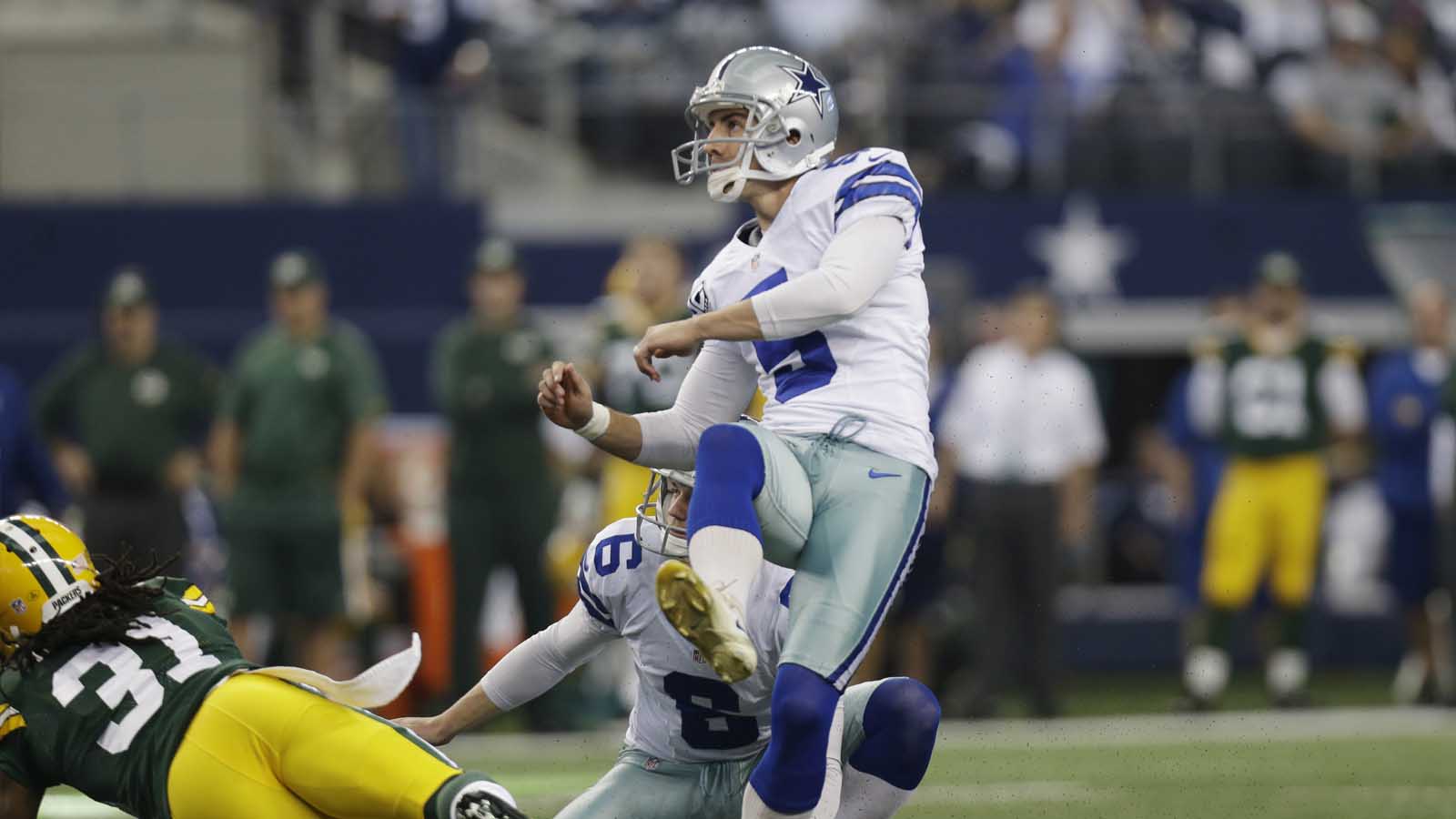 IRVING, Texas – There do not figure to be major issues for the Dallas Cowboys as far as contributions, contracts and the cap are concerned – even as kicker Dan Bailey enters restricted free agency.
All parties involved in the coming negotiations for the ace kicker tell Fox Sports Southwest that the NFL system, a Valley Ranch philosophical change and the player's talents figure to allow him to carry on as one of the team's most consistent performers.
Sources say the parties are in contact and are "on the same page" regarding Bailey's return to the Cowboys.
Bailey, 25, is set to be a restricted free agent. The Cowboys can issue him a first-round tender (guaranteeing Bailey a salary of about $3 million) or a second-round tender (at about $2 million). Then the kicker can shop himself around the NFL – but Dallas can match any offer made to Bailey.
And the Cowboys will almost certainly to do so, a shift in philosophy from years and years of believing kickers are easily replaced.
As we've reported before: Asource says Dallas would, in combination with the tender, work to sign Bailey to a long-term deal. Top kickers in the NFL make $3 million or so, and the framework for a deal has been set by Chicago's extension on Robbie Gould (four years, $15 million, with $9 million guaranteed). If the Cowboys tender Bailey at $2 million, they would likely try to negotiate a contract with annual salaries that start at that relatively low level.
All of that – and the fact that any team stealing away Bailey would owe Dallas the pick equivalent to the tender (either a first- or second-rounder) – there really isn't much free-agency "danger" or decision-making to do here.
This year, Bailey was 28-of-30 on field goals. He's gone 89-of-98 since coming into the NFL three years ago as an undrafted free agent.
Dallas' kicking game overall is in similarly good hands. Solid young punter Chris Jones is an exclusive-rights free agent, which means he can only sign with his existing team, and will do so after making $465,000 last season. Consistently excellent long-snapper LP Ladouceur is signed through 2017 at $1.1 million per year. And Dwayne Harris (in the final year of a deal that pays him $645,000) returns punts and kicks, covers punts and serves as a reserve wide receiver, making him one of the NFL's best all-around values.
The biggest questions here center around the hoped-for retention of special-teams coordinator Rich Bisaccia, who has received attention as a head-coaching candidate elsewhere in the NFL.