The Big 12's top 10 games of 2014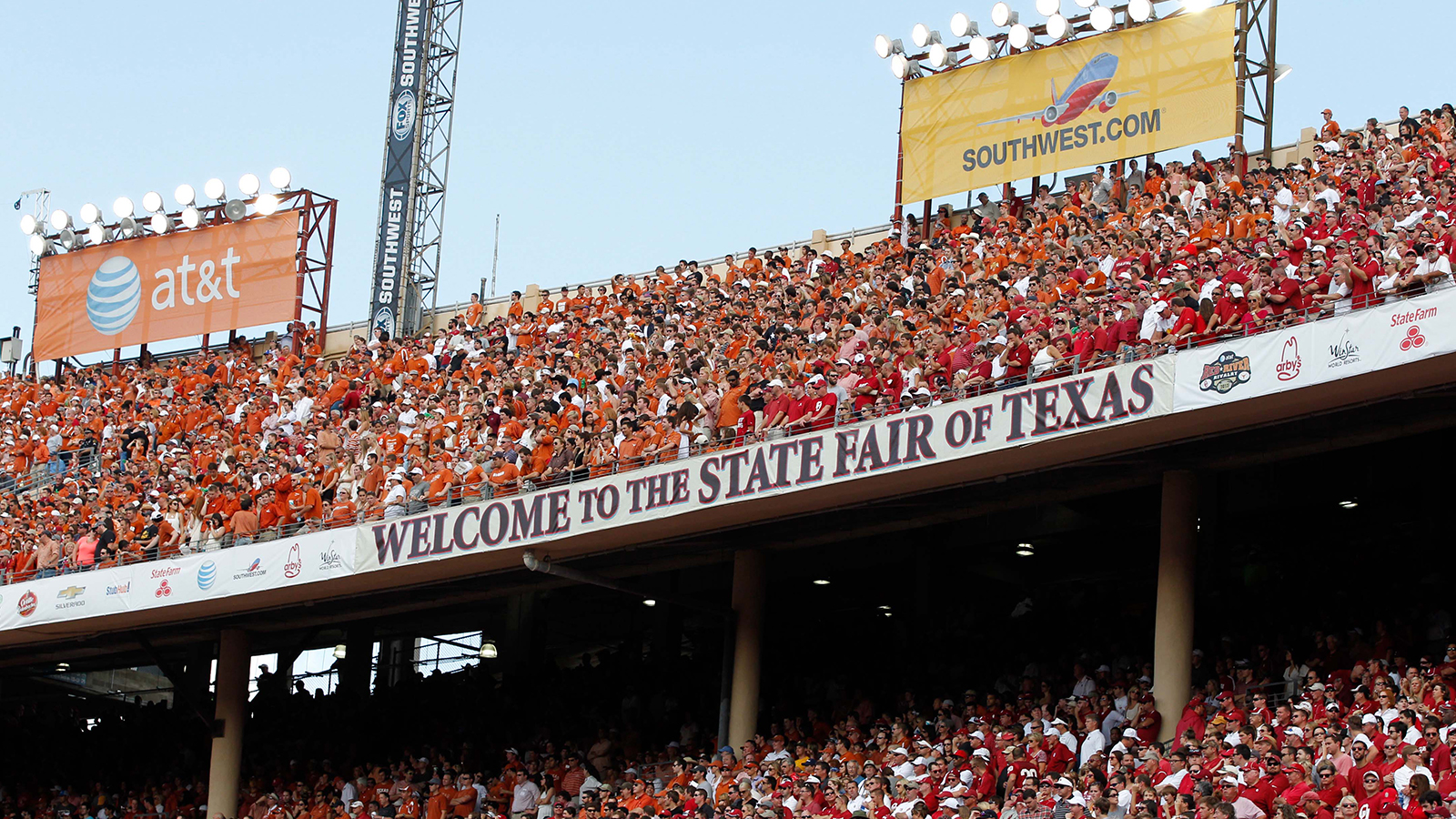 College football is less than two months away, and you may have seen our ranking of the Big 12's nonconference games this season.
What about the games that will decide where the Big 12 title belt resides this year? Here are the 10 conference games we're looking forward to most in 2014.
1. Baylor at Oklahoma, Nov. 8: Simply put, this is the two best teams in the Big 12 on the same field. There's not much off-field intrigue outside of Oklahoma trying to earn revenge from last year's 41-12 shellacking on national TV, but you don't need it in a game like this. Baylor's never beaten OU in Norman, but it has won two of three against the Sooners after losing their first 20 games against Oklahoma.
2. Baylor at Texas, Oct. 4: On the opposite end of the off-field intrigue spectrum, you won't find a game in the Big 12 this year with more. Texas linebacker Steve Edmond assured that when he called Baylor "trash" after Texas' spring game. "They've had some good players," he said, "but I don't understand how we lost to Baylor." Well, the Bears will have intentions on reminding him. Oh yeah, and it's some guy named Charlie Strong's first real Big 12 game. (No, you can't count Kansas.) A win here would be huge for burnt orange recruiting, which is sliding in 2015 while Baylor's has surged in recent years under Art Briles.
3. Texas vs. Oklahoma at the Cotton Bowl, Oct. 11: Red River's usually at home in the No. 1 spot on this list, but the Longhorns recent swoon outweighs the century of tradition and delicious flavors of the State Fair of Texas. You better believe I will be getting a corny dog and fried snickers (and maybe more) that week Nobody will give the Longhorns a chance … just like last year, when Texas routed Oklahoma, 36-20, in a game that wasn't even that close.
4. Kansas State at Oklahoma, Oct. 18: The Sooners have a great shot to be undefeated for this game, which would likely put them in the top three. The last time K-State played in Norman, it announced itself as the Big 12 frontrunner on the way to a 2012 title. Could we see a similar result here?
5. Oklahoma State at Oklahoma, Dec. 6: It doesn't have the history, but Bedlam is gaining fast on Red River as the Big 12's best rivalry. There was 2010's frantic track meet finish, then 2011's historic rout to give OSU a title. OU's dramatic comeback and overtime win in 2012 kept them in contention for a share of the Big 12 title, and the Sooners denied OSU a Big 12 title with a Blake Bell touchdown pass in the final minute. The safe bet is we're in for yet another classic this year with title implications.
6. Texas at Kansas State, Oct. 25: Texas' first six games are brutal, and a 3-3 record might be a realistic best-case scenario. After facing Iowa State at home, Texas goes on the road against the SnyderCats. K-State started Texas' turnaround last year that ignited a six-game winning streak in Big 12 play. Texas will be looking to end the season in style, and beating K-State is a good place to start.
7. Oklahoma at TCU, Oct. 4: TCU was one of the league favorites a year ago and went 4-8. The Frogs have given OU problems in each of the last two seasons, though. TCU will likely be favored in its first three games, but wins over SMU and Minnesota won't perk up many ears. A win here would force the rest of the Big 12 to pay attention to the Frogs and might be a breakout game for Matt Joeckel.
8. Baylor vs. Texas Tech at Cowboys Stadium, Nov. 29: The winner of this game has averaged 56.5 points in each of the last four years. There's not much reason to think this year will be different. First one to 50 wins?
9. Kansas State at Baylor, Dec. 6: The Big 12 title has come down to the final weekend every year since the Big 12 Championship disappeared. I wouldn't be shocked to if this game was a winner-take-all primetime contest in the final Big 12 game of the year.
10. Texas at Oklahoma State, Nov. 15: Two quality teams. The loser here may be officially knocked out of the Big 12 title race. Texas' win in Stillwater in 2012 produced plenty of controversy and David Ash's finest moment. Last year's OSU win in Austin produced this GIF. I call it a wash.
Which games do you most want to see?