Texas to play football in Mexico City?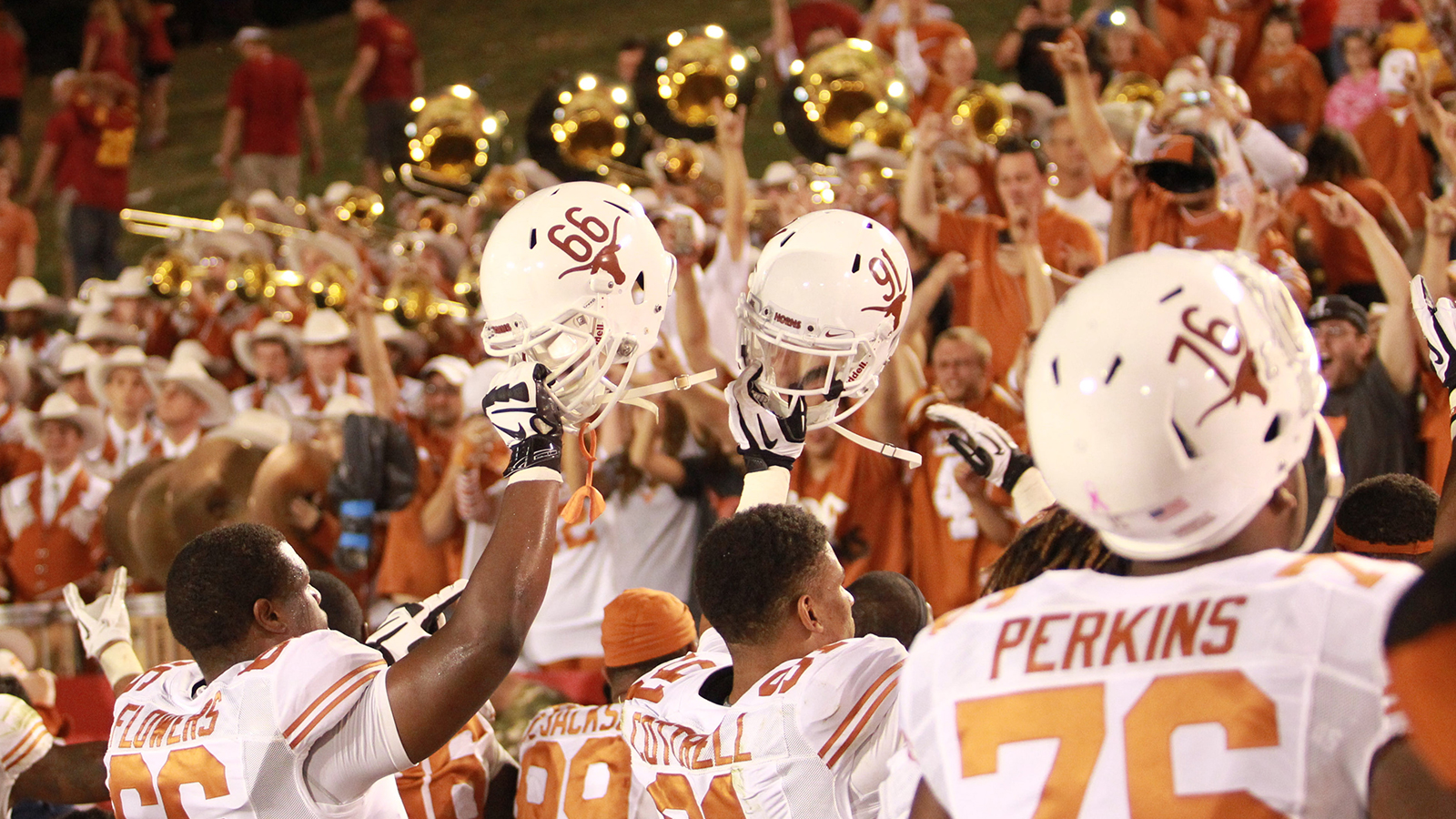 Texas has one of the largest college football fan bases in the nation.
Is across the border and beyond next?
New Texas athletic director Steve Patterson told Kirk Bohls of the Austin American-Statesman that the Longhorns could be going international soon.
The NFL has gone overseas and the NBA has become a global game. Patterson knows that better than anyone as a former executive of the Houston Rockets and Portland Trail Blazers.
Texas plays Oklahoma at a neutral site at the Cotton Bowl Stadium in Dallas. Could the Red River Rivalry take place in Mexico City one day?
"No," Patterson told the Austin American-Statesman. "We're gonna keep playing OU where we are. Another game? Maybe."
Patterson took over as Texas athletic director in November for DeLoss Dodds, who retired after 32 years in Austin.
Big changes have already taken place since Patterson's hiring. A new era of Texas football is beginning with Charlie Strong. Mack Brown stepped down as head coach in December after 16 seasons.
Texas has arguably the most powerful and successful athletic department in the country, but Patterson has big ideas to take it to another level.
"This is not a department in a ditch, but some things competitively have to improve," Texas women's athletic director Chris Plonsky told the Statesman. "We've got some things going extremely well. In others we want to take a jump. We ought to examine everything we do, and Steve is examining how we do marketing, trademark licensing, sponsors, fund-raising, television. Steve is a talented and expert executive. Everybody should be excited and pleased we got someone of his ilk."
Follow Louis Ojeda Jr. on Twitter @Louis OjedaJr