Texas Tech's two-way experiment no gimmick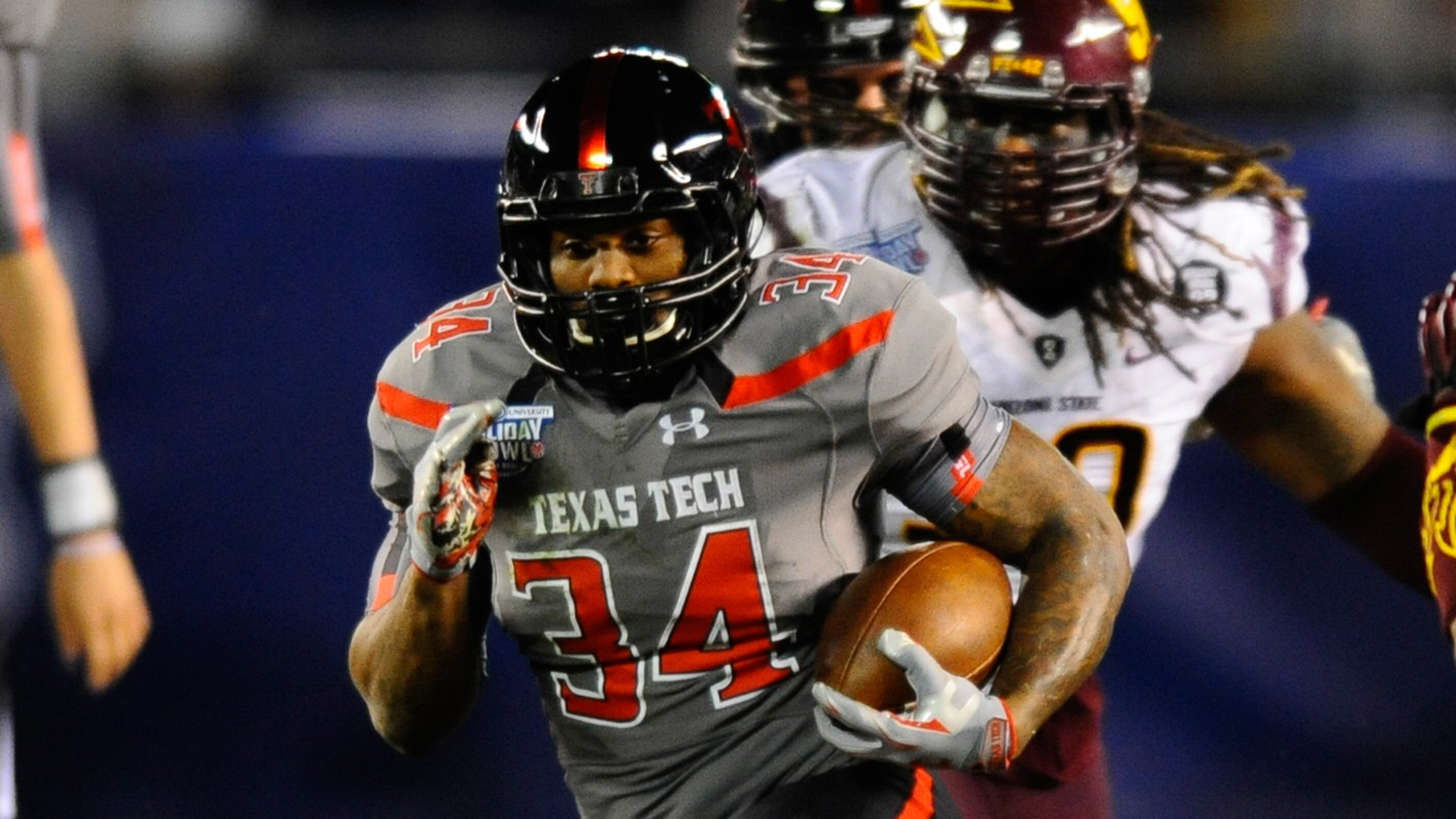 If you haven't paid attention the last two months, finding Kenny Williams' name on Texas Tech's newest depth chart will prove difficult.
The Red Raiders' leading rusher the past two seasons approached coaches before spring practice began and told them he'd be willing to work with the defense if needed.
Outside linebacker Terrence Bullitt graduated, leaving a gaping hole in Texas Tech's defense at the position.
Turns out, Williams was needed.
"That was a fun transition," Red Raiders coach Kliff Kingsbury said Tuesday.
His work at the Raider linebacker spot wasn't a gimmick. It wasn't humoring their senior star. Perhaps it was an experiment, but most of all, it's something you better get used to seeing.
He's atop the post-spring depth chart at the position.
"He picked up the system — €"we only had 12 practices and three scrimmages — €"quick," Kingsbury said. "He'€™s an instinctive player. He did some great things and I think once he really learns and he'€™s reacting and not thinking so much, that he'€™s really going to help us on that side of the ball."
Williams had rushed for 1,321 yards and 13 touchdowns over the last two years, but solid depth at his old position means he might be spending a little more time at his new one. Junior DeAndre Washington and sophomore Quinton White took over the top two spots at running back.
"At any moment, we feel like we can put him in as the starting running back at Texas Tech and he'€™d be fine," Kingsbury said. "He knows our run game, our pass protections. He'€™s a talented runner, he'€™s a physical runner."
Injuries forced Texas Tech to play three quarterbacks last season and decimated the defensive line. If he hadn't learned before, last season cemented the lesson of depth's importance for Kingsbury. Maybe injuries necessitate a move back for Williams, but for now, his move simply makes his team better.
"He'€™s one of the best four players on the team and basically, we wanted to get him on the field more and that was a way to do it," Kingsbury said.