Texas Tech's Kingsbury helped QB decide to commit to rival Texas A&M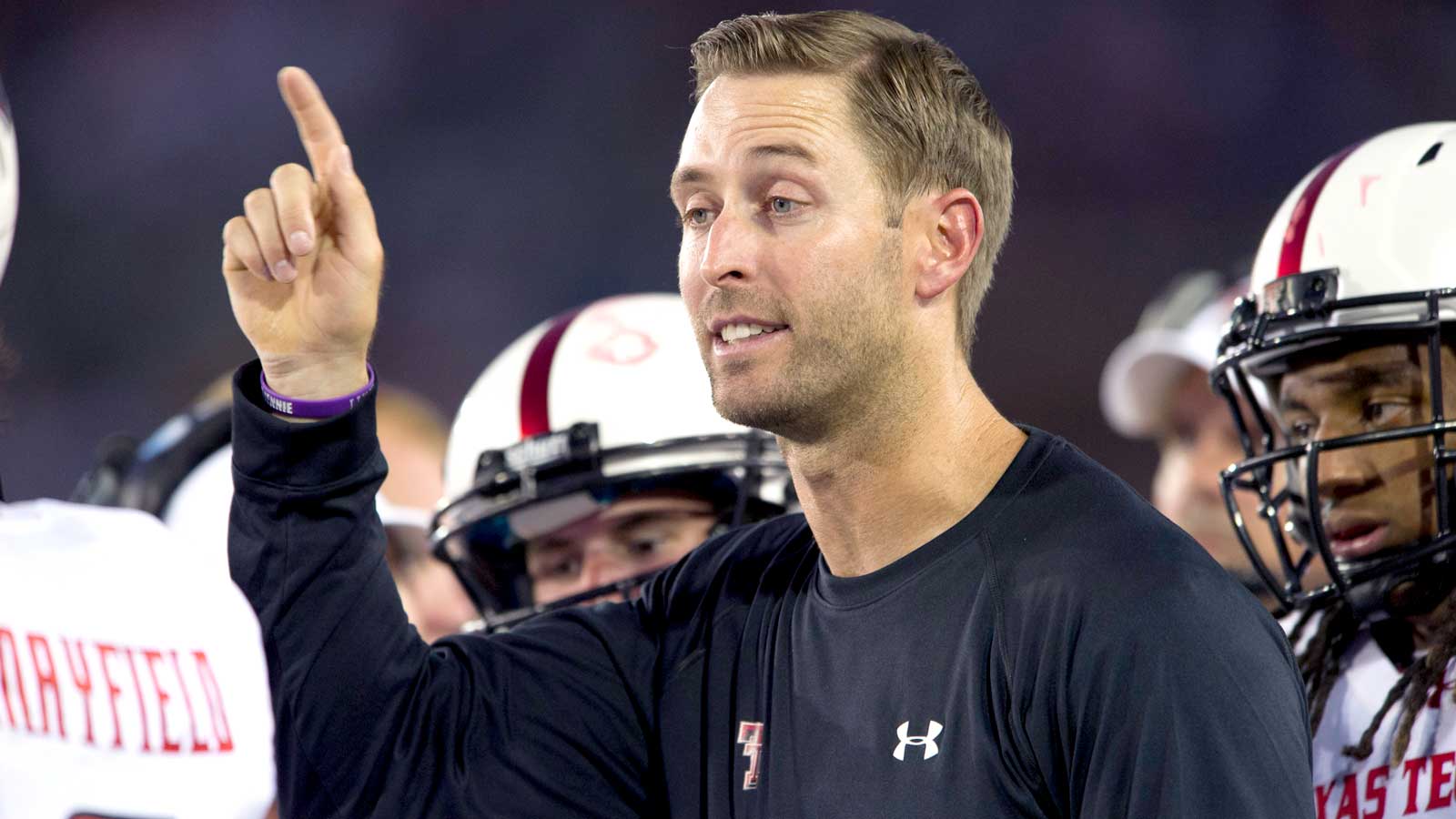 Four-star dual-threat quarterback Kyler Murray's decision where to play college football came down to Oregon and Texas A&M.
The Allen, Texas native ultimately decided to stay close to home and announced on Wednesday that he would join the Aggies.
But before making his final choice, he needed some advice and turned to Texas Tech coach Kliff Kingsbury.
"Me and Kliff … that's my dude," Murray said, according to the Dallas Morning News. "We're real tight. Like I said, I called him and asked him for his opinion on this."
Texas Tech and Texas A&M don't play each other anymore since the Aggies moved to the SEC in 2012, but why would a coach want to help an in-state rival?
Kingsbury owes a lot to Aggies head coach Kevin Sumlin. He started his coaching career under Sumlin at the University of Houston, and was his offensive coordinator at Texas A&M during Johnny Manziel's Heisman-winning season.
Texas Tech already got a committment from another blue chip dual-threat quarterback in March, but Murray also wanted to play for Kingsbury.
"I'm not going to lie, there was a one point where I went down [to Texas Tech] and I came back and I was sold," he said. "I was really enticed, intrigued by Texas Tech."
Like or hate what you see? Let me know on Twitter @LouisOjedaJr