Kingsbury: Limiting mistakes key in looming Texas Tech QB battle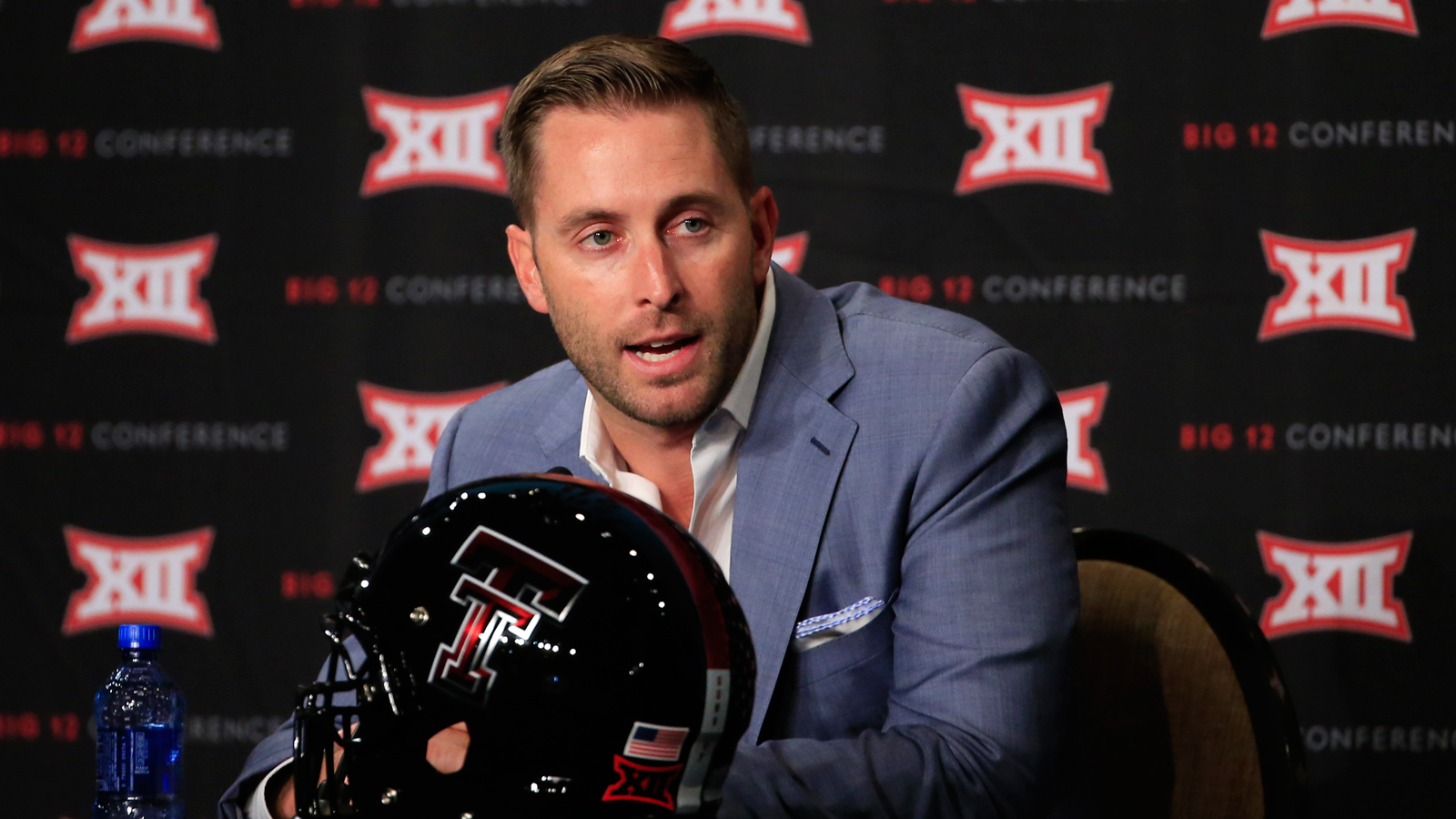 Texas Tech coach Kliff Kingsbury has a difficult decision on who to name his starting quarterback, but some rather simple criteria for winning the job.
Both Davis Webb and Patrick Mahomes started games last season and had success. Both are capable of making big plays, but Kingsbury said Monday at the Big 12's Media Days that the quarterback who makes the fewest bad plays will win the job.
"I think more than anything it's eliminating negative plays," Kinsgbury said during his press conference at Dallas' Omni Hotel. "We've been historically bad the last two years at that position with turnovers. I think the last two years we've had 20-plus just in our position at quarterback.
"So whichever guy can protect the football the best and continue to take shots, take chances but protect the ball is going to be our guy."
In 2014, Webb threw 13 interceptions in 345 attempts, or one pick every 26.5 passes. Mahomes threw four interceptions in 185 attempts, or one every 46.25 passes.
Tech fumbled 20 times in 2014, losing 10, and gave up 116 points off turnovers.
Kingsbury said he expects to name a starter soon, rather than have Mahomes and Webb compete for the job into the season.
"I'm planning on naming a starter fairly early in camp and trying to develop that chemistry with the first team and second team," Kingsbury said. "Now, if somebody falters early on, we do feel that we have two guys that can win games. So that's a luxury we haven't had."
However, Kingsbury added that having the luxury of two proven quarterbacks doesn't mean the starter will have to constantly look over his shoulder.
"If we name a starter, we're going to ride with that guy knowing that we have a great insurance policy behind him," Kingsbury said. "But I wouldn't expect a quick hook on whoever we name the starter."
Follow Keith Whitmire on Twitter: @Keith_Whitmire