Texas Tech QB Michael Brewer to transfer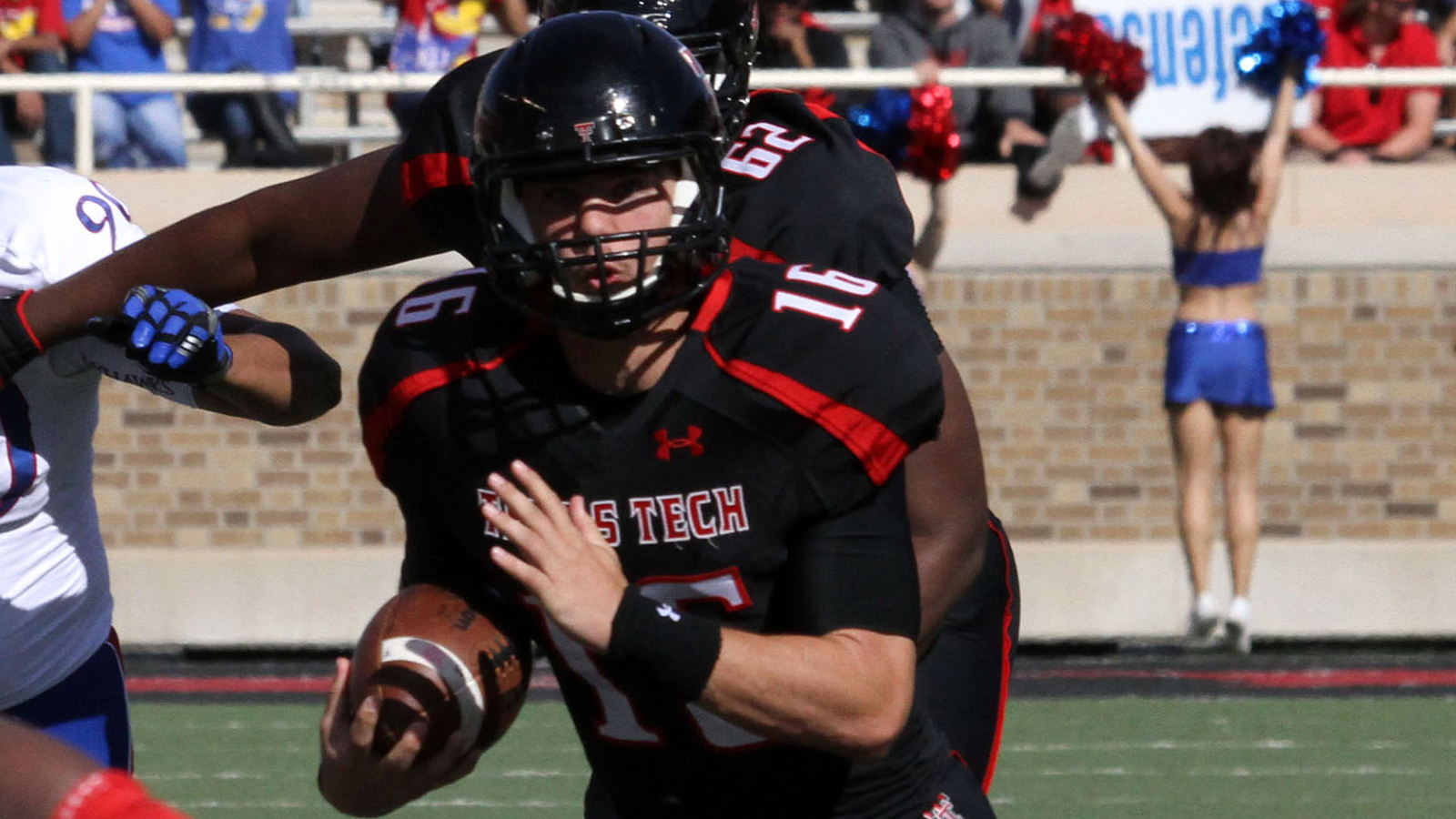 Texas Tech QB Michael Brewer will transfer from Texas Tech after the spring semester, Tech announced on Wednesday.
Brewer, a redshirt sophomore and Austin, Texas native, played in four games this season, completing 7-of-10 passes for 65 yards and a touchdown. Brewer will have a degree when he transfers and will be eligible to play immediately in 2014, per NCAA rules.
"I am honored to receive my degree from Texas Tech and will always call this university home," Brewer said in a statement. "I will never forget the friendships and memories I have made here at Texas Tech. Lubbock has been nothing but great to me and my family and we will always appreciate that. Wherever I may go, I hope our fans will respect the person and player that I am. The decision to transfer was well thought out by my family and myself and was one of the toughest of my life. I feel it'€™s the right decision for me moving forward. As always, Guns Up!"
Brewer was expected to follow Seth Doege as Texas Tech's starting quarterback in 2013 after earning spot duty behind Doege in nine games in 2012. He suffered a back injury during the offseason and re-aggravated it early in preseason camp. That kept him off the field for most of the season.
Brewer impressed in extended time against Texas in the season finale, when he completed 7-of-8 passes for 65 yards and a touchdown.
Red Raiders quarterback Baker Mayfield announced his intentions to transfer after the game.
True freshman Davis Webb ended the season as the Red Raiders' starter after completing 28-of-41 passes for 403 yards and four touchdowns. It was his sixth game of 2013 with more than 300 passing yards.
Brewer's father, grandfather and uncle played quarterback for Texas and his great uncle played quarterback for Texas Tech.
His exit leaves Texas Tech with just one scholarship quarterback in the spring. Texas Tech commit Patrick Mahomes, of Whitehouse, Texas, is expected to sign and join the team this offseason.