Texas Tech coach Smith comments on Smart incident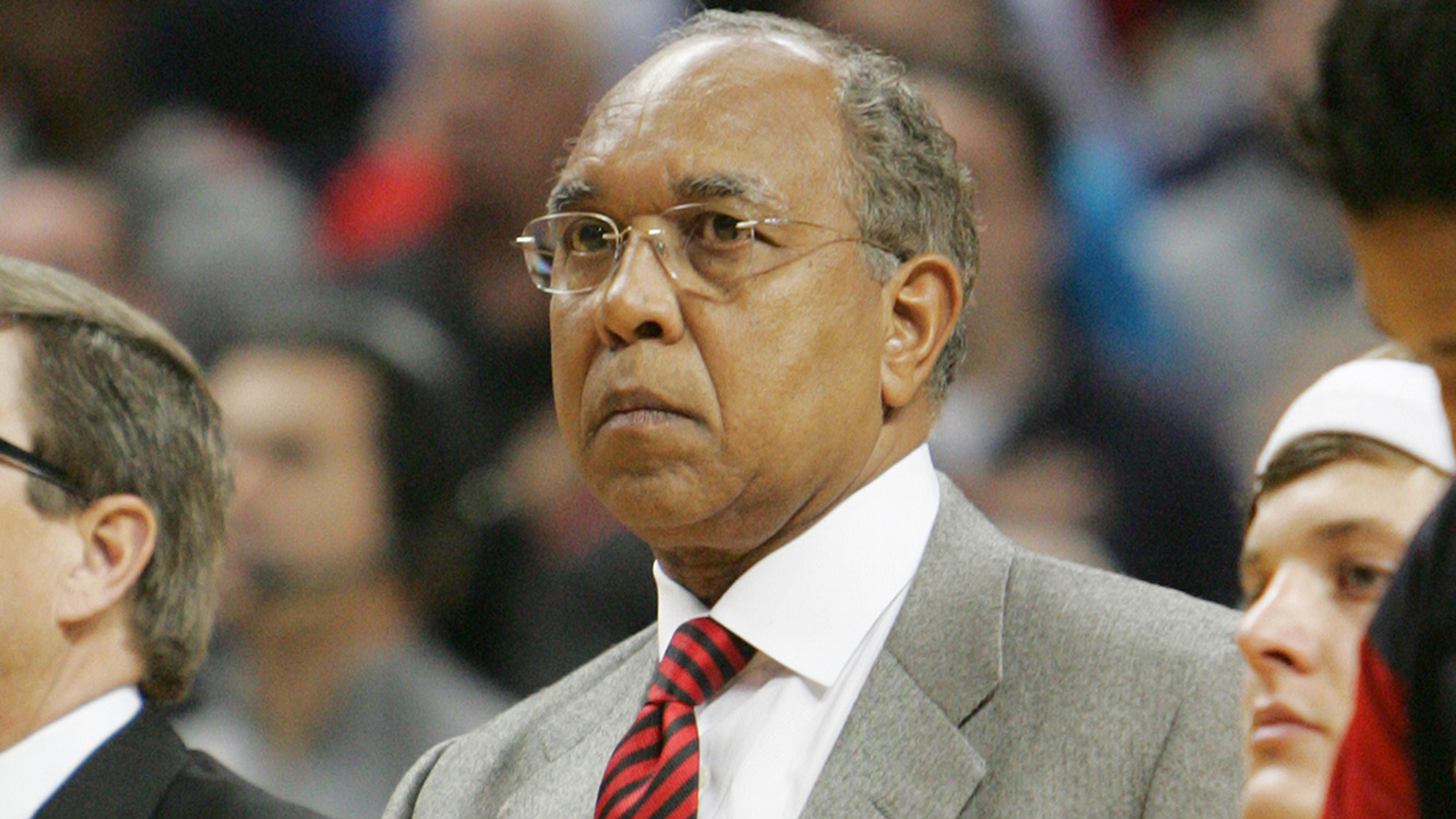 Texas Tech coach Tubby Smith doesn't know if Marcus Smart heard any racist language from a Red Raider fan. Smith certainly didn't hear it from all the way on Texas Tech's bench, but he's not ruling out the possibility that Smart reacted after believing he heard a racial slur from fan Jeff Orr, who agreed Sunday not to attend any Texas Tech games, home or away, for the rest of the season.
"(Athletic director) Kirby Hocutt and his staff interviewed everybody around (Orr), from what I understand. There was no one else that heard it," Smith said. "There's a lot of things that are going into your head at the time. That's not to say that he didn't hear something. We can all look back on something that we thought we heard. It happens all the time. It happens every day. Not necessarily the N word, but other things where miscommunication takes place. I hope that wasn't said, but if it was said, I'm really disappointed in the person that said it."
Saturday night, multiple media outlets in attendance reported that Smart had explained his outburst by stating Orr had used racist language, but Sunday, no one confirmed or addressed that assertion directly. Oklahoma State declined to answer questions about the exchange and Texas Tech issued a statement including Orr's vehement denial of any accusation that he'd used any racist terms.
Texas Tech acquired and released a video that supports Orr's admission that he called Smart a "piece of crap" before Smart approached him in the stands and shoved him. Just before Smart pushed the fan, however, Orr said something else that wasn't picked up by the audio on the video the university released alongside its statement.
Before Oklahoma State coach Travis Ford began taking questions on Monday morning on the weekly Big 12 coaches call, league spokesman Rob Carolla said he wouldn't be answering any questions related to Saturday night's incident.
With uncertainty still surrounding the incident, the Fort Worth Star-Telegram's Mac Engel asked Oklahoma State coach Travis Ford why wouldn't be addressing the incident any further.
"I had nothing to do with that, so to be honest with you, I really don't know," Ford said. "They wanted me just to focus on the game tomorrow night. I told them that's fine. I've got no problem with that."
Smart's three-game suspension begins on Tuesday night when Oklahoma State faces Texas in Austin and will continue through Saturday's home game against Oklahoma and a trip to Baylor on Feb. 18.
Ford said guards Phil Forte III and Christien Sager will likely play more minutes in Smart's absence.
"We learned from our past and can only control what's in front of you," he said.