Texas Tech coach Kliff Kingsbury suiting up for spring game?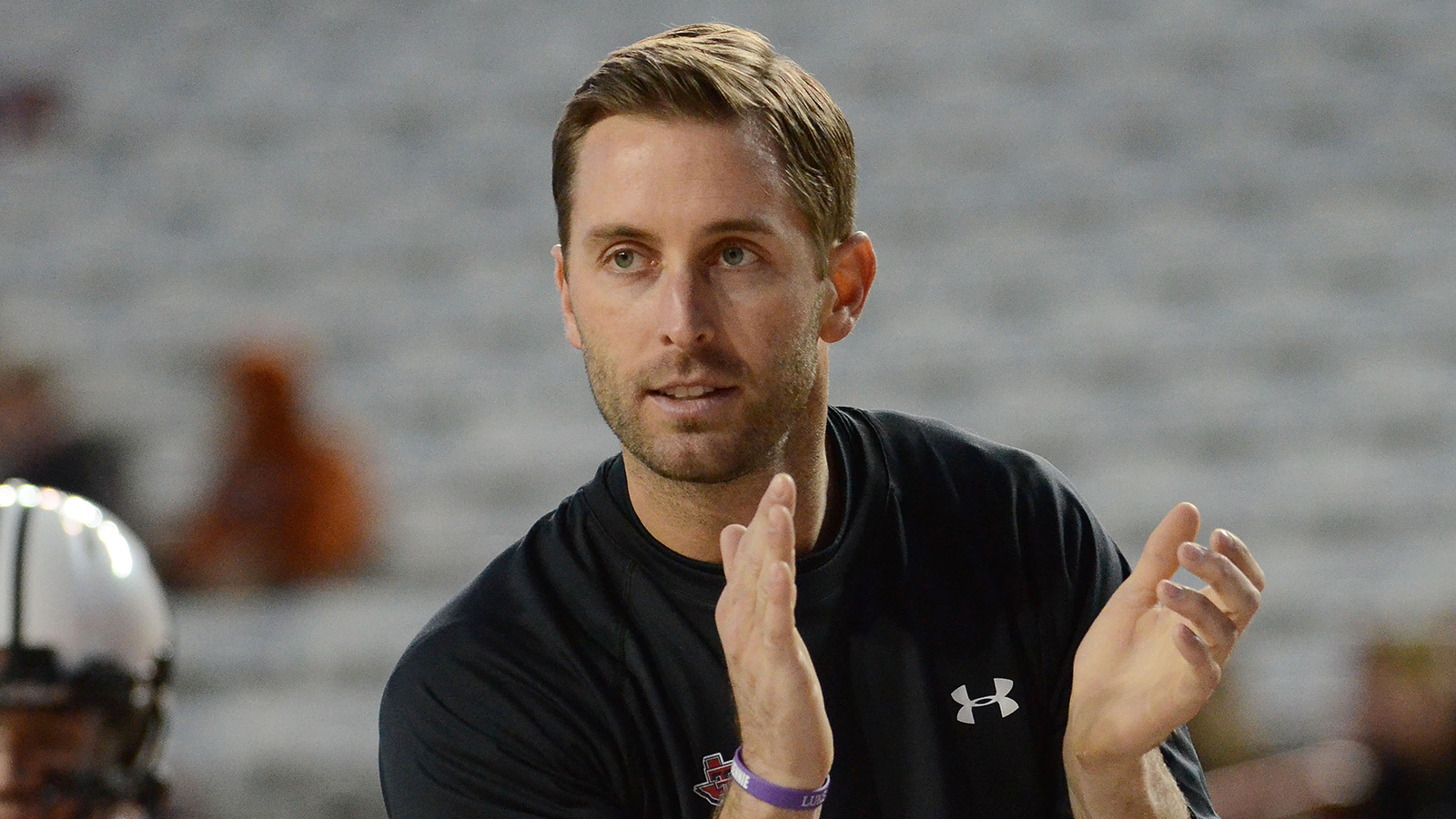 ARLINGTON, Texas — Is The King back?
Texas Tech coach Kliff Kingsbury is considering suiting up and playing a series in the Red Raiders' spring game on April 12, a Texas Tech official told FOX Sports Southwest.
Officials are hoping to convince Kingsbury, who is tentative about the idea, to suit up and draw more interest in this year's Red and Black Game. Last year, 16,000 fans came to Jones AT&T Stadium for the event.
Kingsbury threw for 12,423 yards and 95 touchdowns in his career at Texas Tech from 1998-2002 before a brief career in the NFL and CFL.
Texas Tech's starting quarterback Davis Webb is the lone scholarship quarterback taking part in spring practice this year.