Rangers trade for veteran catcher Corporan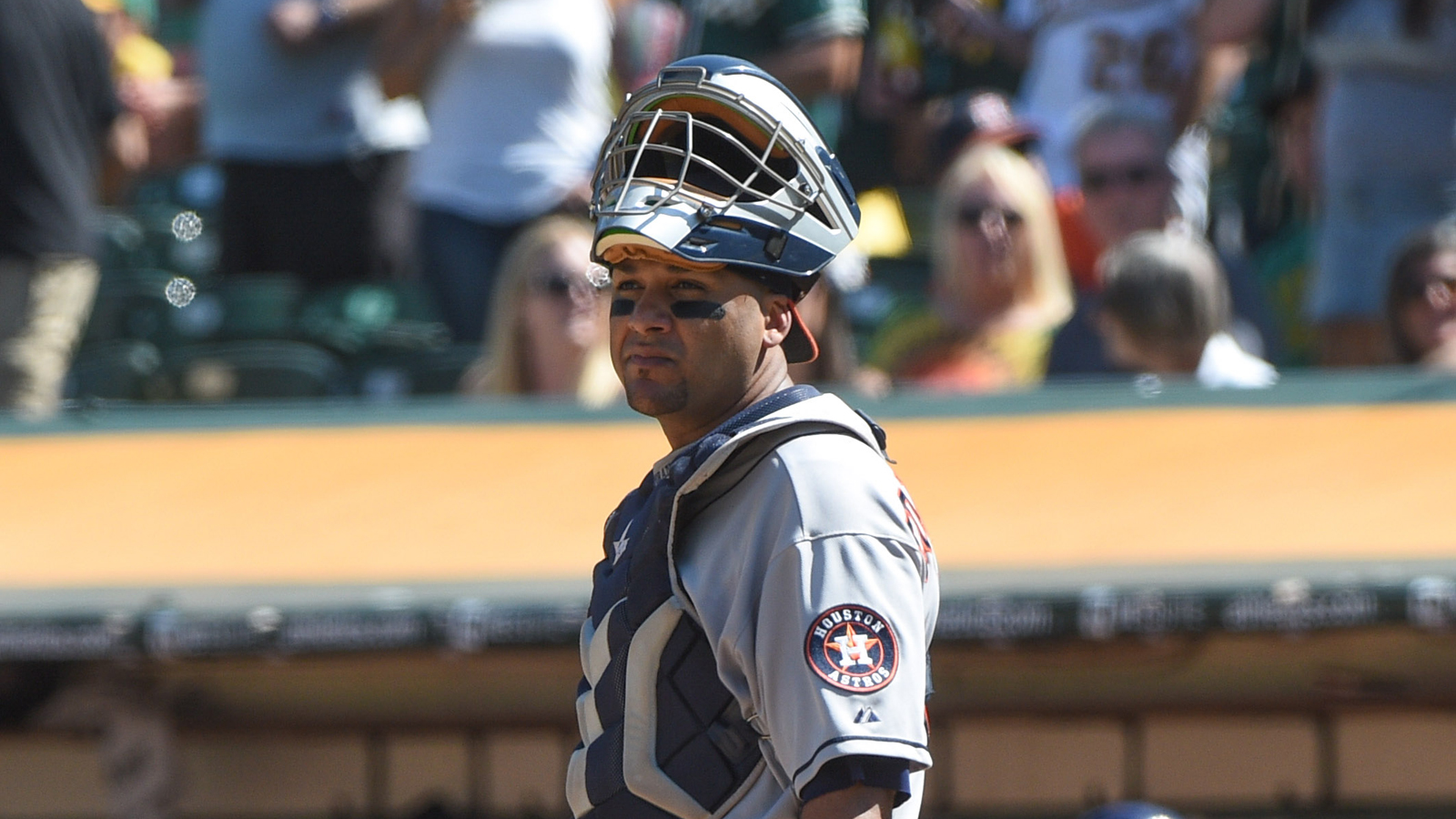 ARLINGTON, Texas — The Texas Rangers continued to address their offseason needs Wednesday, acquiring catcher Carlos Corporan from the Houston Astros for minor leaguer Akeem Bostick.
Corporan, who was designated for assignment by Houston Tuesday, will back up Robinson Chirinos and give the Rangers another veteran option behind the plate.
"Carlos Corporan in our minds is a defensive-minded catcher who can actually hit the ball out of the ballpark too," Texas assistant general manager Thad Levine said. "We think he pairs up terrifically with Chirinos and gives us a backup. We were always seeking a backup who was capable of handling more than just a backup's load just because the heat here and all the rigors of catching here in Arlington. I think we're very ecstatic in acquiring Carlos."
Levine said the deal was in the works before the Astros designated Corporan for assignment Tuesday.
To get Corporan the Rangers gave up Bostick, a right-hander who was a second-round pick in the 2013 draft. Bostick, 19, went 5-6 with a 5.17 ERA for Class A Hickory in 2014.
"Akeem Bostick in our minds has a chance to be a starter in the major leagues," Levine said. "We got to the point in the offseason where we knew we had to give up something to get a catcher. He (Corporan) is an important piece of the 2015 puzzle, no different than the (Yovani) Gallardo deal. We ended up giving up quality players but filled some huge holes on our team."
As a backup for Houston in 2014 Corporan hit .235 with six home runs and 19 RBI in 55 games, 48 of those starts. He's a career .266 hitter with 17 home runs and 63 RBI in 199 games. He hasn't started more than 51 games in a season.
Texas fans will remember Corporan for a home run he hit off Yu Darvish on Aug. 12, 2013. That eighth-inning homer ended a no-hit bid by Darvish.
To clear a spot on the 40-man roster for Corporan the Rangers designated right-hander Gonzalez German for assignment. The Rangers acquired Germen in a trade with the New York Yankees Tuesday for cash considerations.