Texas Rangers spring training primer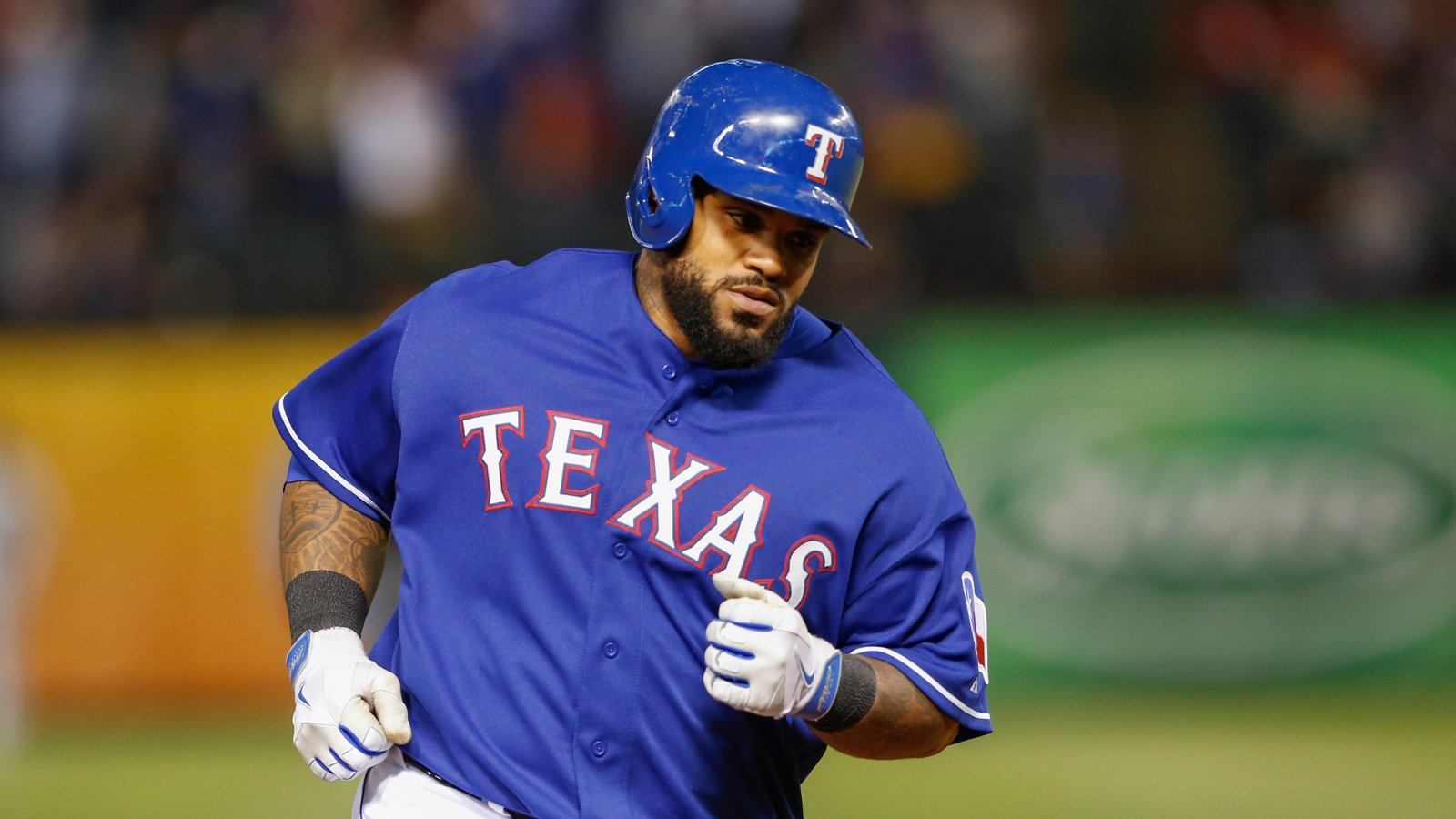 Spring has sprung, or at least spring training is about to spring.
Pitchers and catcher for the Texas Rangers report Friday and the club's first full workout is slated for Feb. 26.
So what can you expect this spring from the Ranger in Surprise? Here's a look at a few things to watch for.
Biggest camp (non player)
Since 2007 the Rangers' side of the Surprise Recreation Campus was Wash's World with Rangers manager Ron Washington leading the way. Now it's Jeff Banister's turn to guide the Rangers. It's important that Banister gets his message across to the Rangers early in camp. Both Banister and general manager Jon Daniels talked last week about the club needing to establish an identity. That's got to happen with Banister calling the shots and it's got to start happening Friday.
Biggest camp (position player)
The Rangers need Prince Fielder to show that he's healthy and can be the middle of the lineup force Texas hoped he'd be before he was limited to 42 games last year in his first season. The good news is that Fielder, who had cervical fusion surgery, was given a green light to participate in camp 100 percent. The Rangers have to hope that the neck was the reason he wasn't producing when he was playing (three homers in 150 at-bats). All of that starts in camp.
Biggest camp (pitcher)
Remember when Neftali Feliz showed up to camp in 2014 and acted like he thought he'd be the closer for the Rangers. That turned into a disaster that led to him spending most of the season in Triple A. He got his chance to close when Joakim Soria was traded and responded well even without the velocity he had in 2010 when he was one of the best closers in the American League. Well Feliz is once again expected to be the closer as camp opens for a bullpen in flux. He needs to come in and pitch like he's going to be the closer this spring, which would alleviate at least one of the questions in the bullpen.
Best position battle
Left field will fun to figure out this spring. Do the Rangers go with the youngster in Ryan Rua or the younger in Jake Smolinski? Does Michael Choice play himself back into the picture with another big spring like he had in 2014? How will the newly signed veterans like Ryan Ludwick and Nate Schierholtz figure into the picture? And who can forget the early offseason signing of free swinging Carlos Peguero? And don't the Rangers have to try and keep Mitch Moreland's bat in the lineup if someone else needs to spend some time at designated hitter? How will it play out? Stay tuned and watch As the Left Field Turns this spring.
Best bet for impact rookie
It's not often that you can hit .236 in Double A and then have a chance to make a big-league roster the next spring. But that's exactly the opportunity Delino Deshields Jr. has this spring with Texas. Because he's a Rule 5 pick, the Rangers either have to keep him on the roster all season or offer him back to Houston. It won't get to that if Deshields can prove to be a reliable backup in centerfield. His speed also plays at this level as he had 54 steals last season and had 101 in the minors in 2012.
Best bet for fans
Get to camp early. The gates open to the public at 10 a.m. and that's really the best time to be there. The biggest crowds come during Spring Break season in Texas but that's probably the toughest time to find the players you want to see. If your dream is to see what happens when Yu Darvish squares off against Joey Gallo, the early morning live batting practice sessions on the backfields are where you want to go. Also the best part about spring training is that before the games start in March the days are much shorter for everyone. That's a good thing.
Biggest gripe
Now you know what it felt like to be a Royals fan when the Rangers were rolling. Have you noticed how hard it is to get a place to stay in Surprise this spring? It's not because the Rangers are a hot commodity coming off their 67-win season last year. No places are harder to come by because the bandwagon following the Royals after their 2014 trip to the World Series is a large one. Good luck in your lodging search.
Best bites
Surprise has every chain imaginable and there are plenty of watering holes available too, just don't expect too many of them to stay open late. The good news is that there's one place that's got good food, good sports television options and adult beverages too. Try and find Booty's Wings Burgers and Beer. The name sums up the menu pretty well too. And if you're looking for another option in the same Surprise parking lot you can find Babbo Italian Eatery. And if you're a good Texan and like Mexican food, you can head to the other side of Surprise and eat at Las Cazuelas. And of course the ever popular We Buy Gold and Barber Shop is right next to that restaurant.
MORE FROM FOX SPORTS SOUTHWEST:
– Ranking NFL quarterback salaries
– College football's highest paid coaches in 2014
– Oldest player on every NBA team