Rangers give struggling Choo time to regroup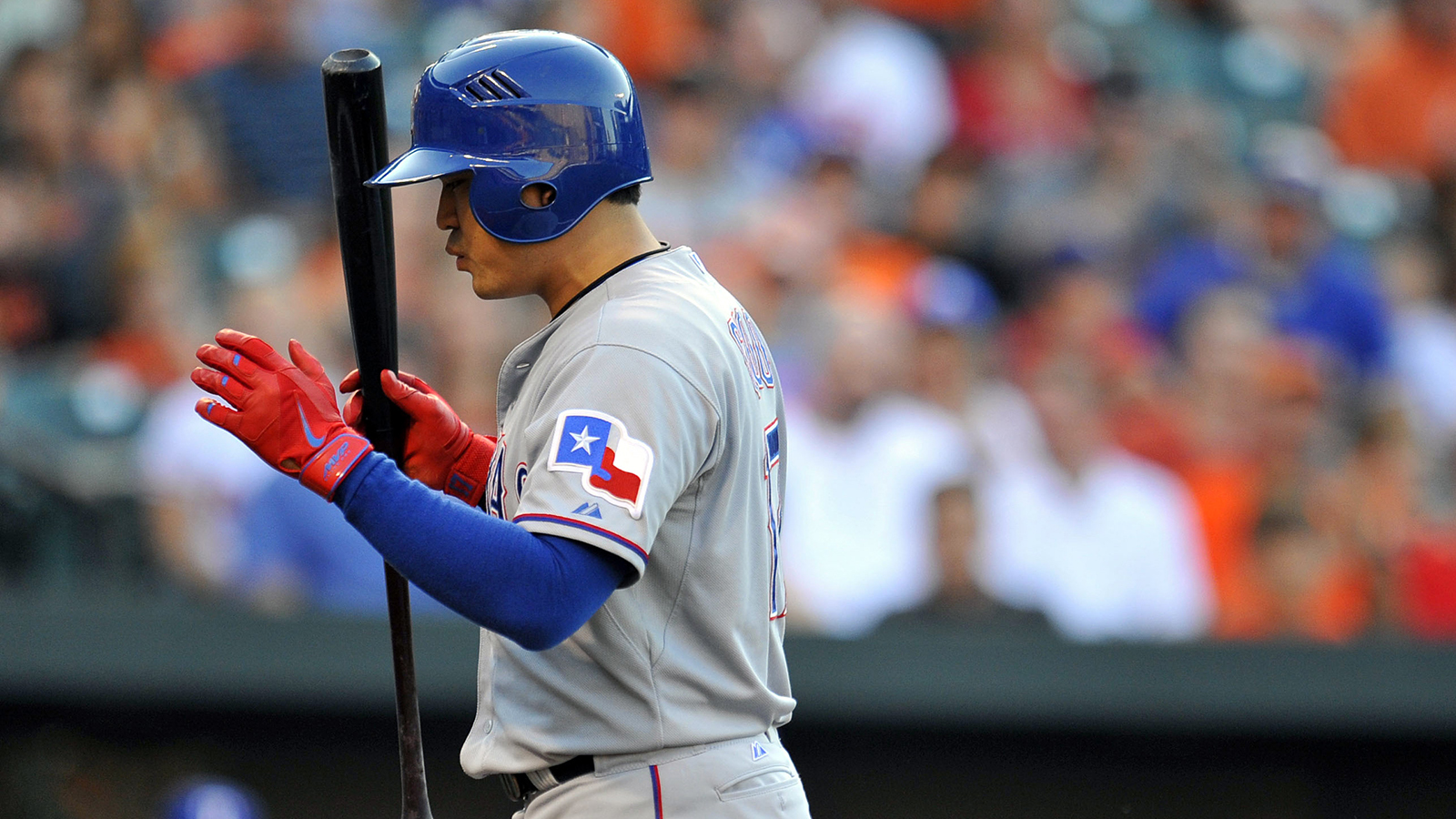 ARLINGTON, Texas –€" Struggling outfielder Shin-Soo Choo was out of the Texas lineup Tuesday one day after his batting average dropped to .096 on the season.
Manager Jeff Banister said the plan was for Choo to sit today and possibly another game. If that is the case then he'd also have the Thursday off day before getting a chance at getting back in a starting role.
Choo has one hit in his last 32 at-bats and his average is the lowest in baseball among qualifiers.
"This is not easy," Choo said. "But I will look back and it's 50 at-bats. I've had other bad 50 at-bat stretches in my career. I still believe in who I am."
Texas manager Jeff Banister said Choo's situation is similar to the one Ross Detwiler, Rougned Odor and Leonys Martin went through. He said he wanted Choo to take the time off and work with hitting coach Dave Magadan and assistant Bobby Jones.
Banister didn't want to get into specifics into what he saw was going on with Choo.
"I want to respect the process with our hitting coaches and Choo, more than anything else, this is a guy, he's put balls in play, he's drawing some walks, so looks like driving the ball from gap to gap, that's what we're looking for," he said.
Choo has just five hits this season but he said he's seeing the ball well.
"There's probably some extra movement before contact," Choo said. "I look at video every day and that's what I'm trying to figure out. The numbers are really bad but not worse than how I'm feeling."
MORE FROM FOX SPORTS SOUTHWEST:
– Ranking NFL quarterback salaries
– Oldest player on every NBA team
– College football's highest paid coaches in 2014