Rangers' Tolleson gets around Surprise in style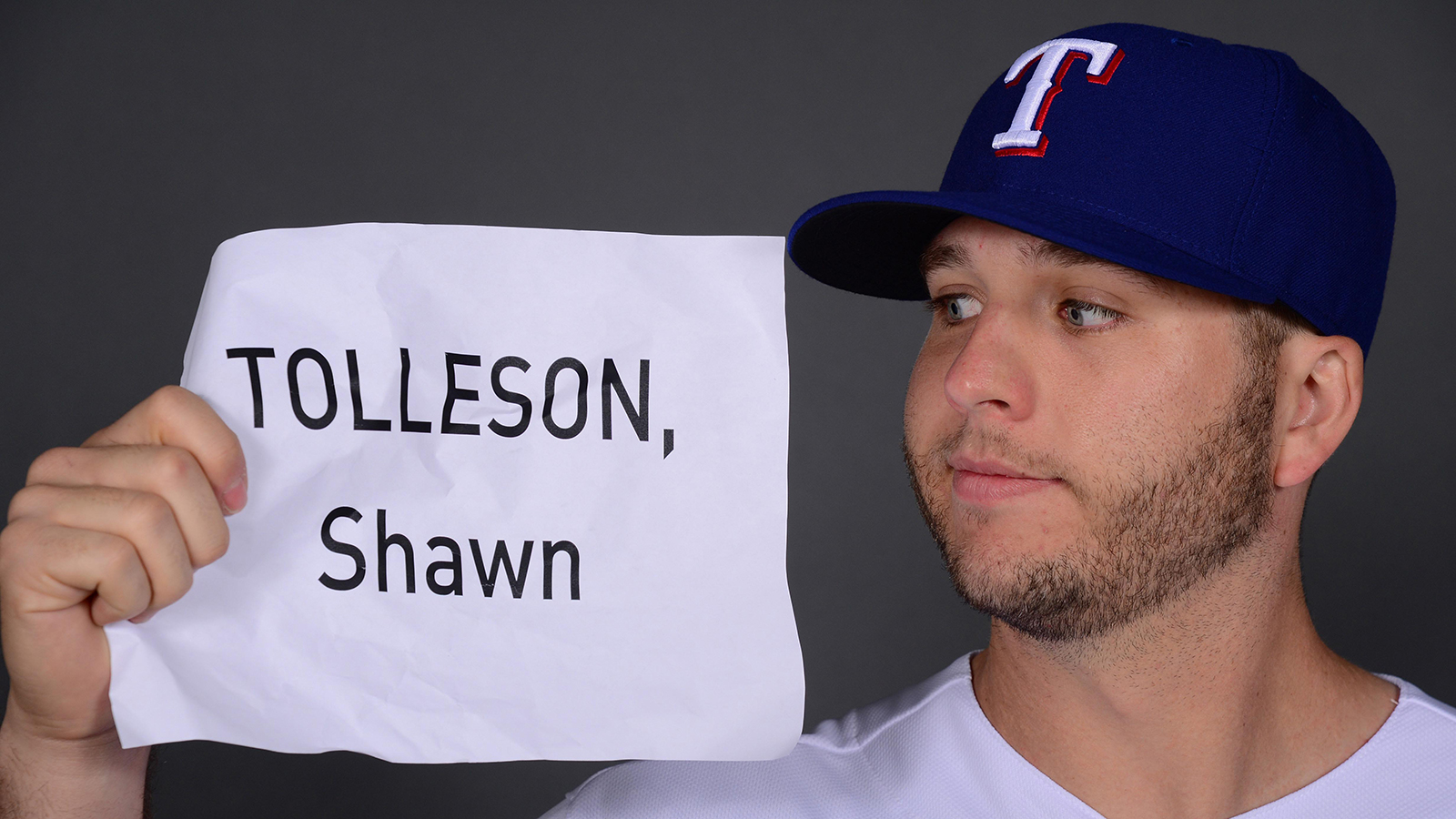 Six-figure vehicles in the Texas Rangers players' parking lot at Surprise Stadium are commonplace.
Shawn Tolleson's three-figure ride isn't.
But Tolleson's wheels have plenty of attention from the grade-school children across the street from Surprise Stadium.
"They give me looks, mostly looks of jealousy," Tolleson said. "They know it's me coming now."
Of course Tolleson's hard to miss when he's coming or going from the stadium. You would be too if you were riding a bright red gas-powered beach cruiser bicycle that you bought off a guy down the street for $275.
Tolleson and his wife Lynley live about 1 ½ miles from the stadium and Tolleson was looking for transportation to and from the park so his wife would have the car with a carseat for their son Turner.
That's where the bike came into the picture.
Tolleson bought the bike already modified with the gas tank built on it. It has a head light and break light and Tolleson has invested in a gas can and oil. Unfortunately for Lynley, there are no foot pegs for her to ride on although she does occasionally take it for a spin through the neighborhood.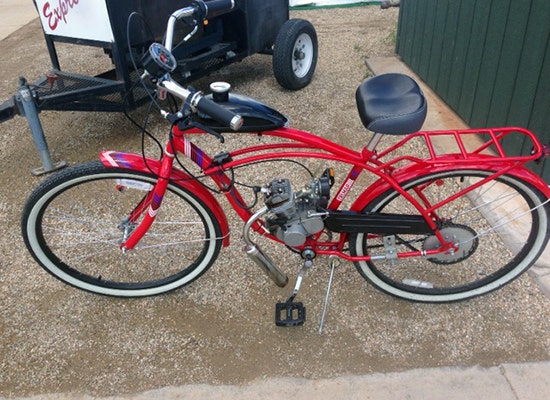 "If I had to guess it goes 25 to 30 top speed," said Tolleson of the bike, which has a broken speedometer. "If you're riding a bicycle you go that fast. It's kind of like a cheap Moped."
The bike gets 150 miles to the gallon and requires little to no effort from Tolleson, who occasionally peddles but most of the time lets the engine do the work. Of course he does have to start it, which can sometimes be a problem. The bike starts like a lawnmower and on cold mornings it can take a pull or two to get the engine going.
"I'm used to cruising," said Tolleson, who has a bullpen spot locked up with the Rangers. "There's the high school right here so I'm riding home with a bunch of the kids from school. Usually when I'm going home a bunch of kids are going home from school so it's like skateboarders and bicycles and kids on their electric scooters. I stay with the crowd most of the time and chat it up to see how their day is going."
MORE FROM FOX SPORTS SOUTHWEST:
– Ranking NFL quarterback salaries
– College football's highest paid coaches in 2014
– Oldest player on every NBA team