Rangers' Perez pleased with TJ rehab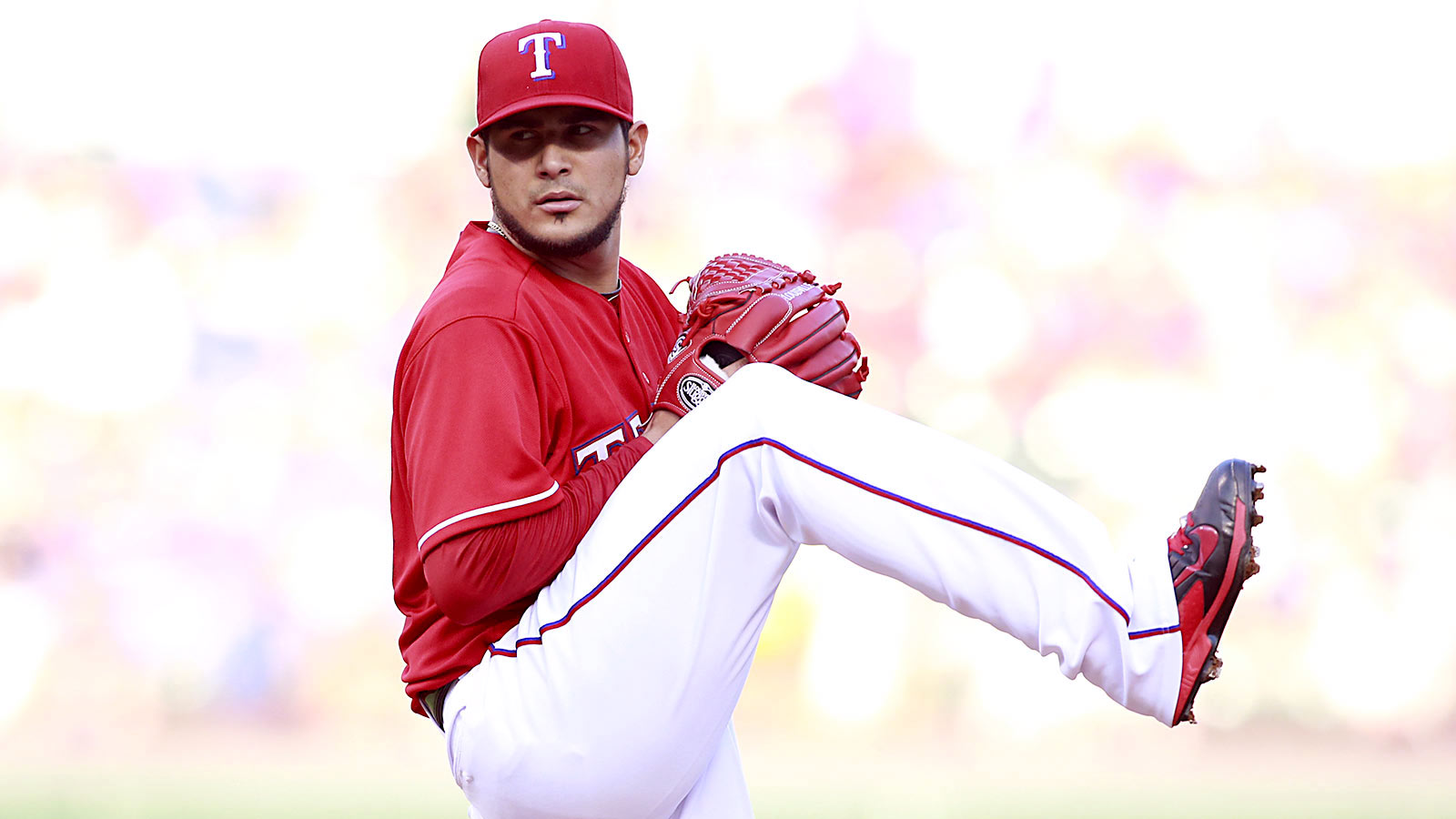 ARLINGTON, Texas — The All-Star break can't get here soon enough for Texas Rangers left-hander Martin Perez.
Perez, who had Tommy John surgery last May, is working his way back into pitching form with the plan to be ready to pitch for the Rangers following the All-Star break.
Perez is already playing catch from 105 feet and has had no issues.
"I feel great and I don't want to go too fast," said Perez, who was the club's player of the month last April after starting the season 4-0. "I just want go slow so I am ready after the All-Star Game. Everything is OK now. I'm working hard and I know the team's going to need me after the All-Star break and I just want to feel good."
The off-season acquisitions of Yovani Gallardo and Ross Detwiler mean Perez doesn't have to try and hurry to get back into the rotation. Once he does he'll give an already-solid rotation a boost.
That's his plan at least.
"They told me after the All-Star Game I need to be ready," said Perez, who played catch Thursday. "I don't feel tired. I don't feel any pain. That's good for me. It hasn't been easy but everything's about mentality. I'm focused on my rehab to make sure and help the team."
Profar feels good
Martin Perez wasn't the only Rangers player feeling good about his arm Thursday.
Infielder Jurickson Profar, who is recovering from a torn right shoulder muscle, was pain free after two throwing sessions. Profar played catch Monday and Wednesday from 45 feet and will do the same Friday. He's expected to extend that to 60 feet Monday before getting another MRI on his right shoulder Tuesday.
If Profar's MRI comes back clean the Rangers will decide what's next for him. He's pleased with the progress he's made.
"I feel good, I feel strong, no pain," Profar said. "I have to follow the program and then we'll see where to go."