Rangers still have plenty of things to settle prior to Opening Day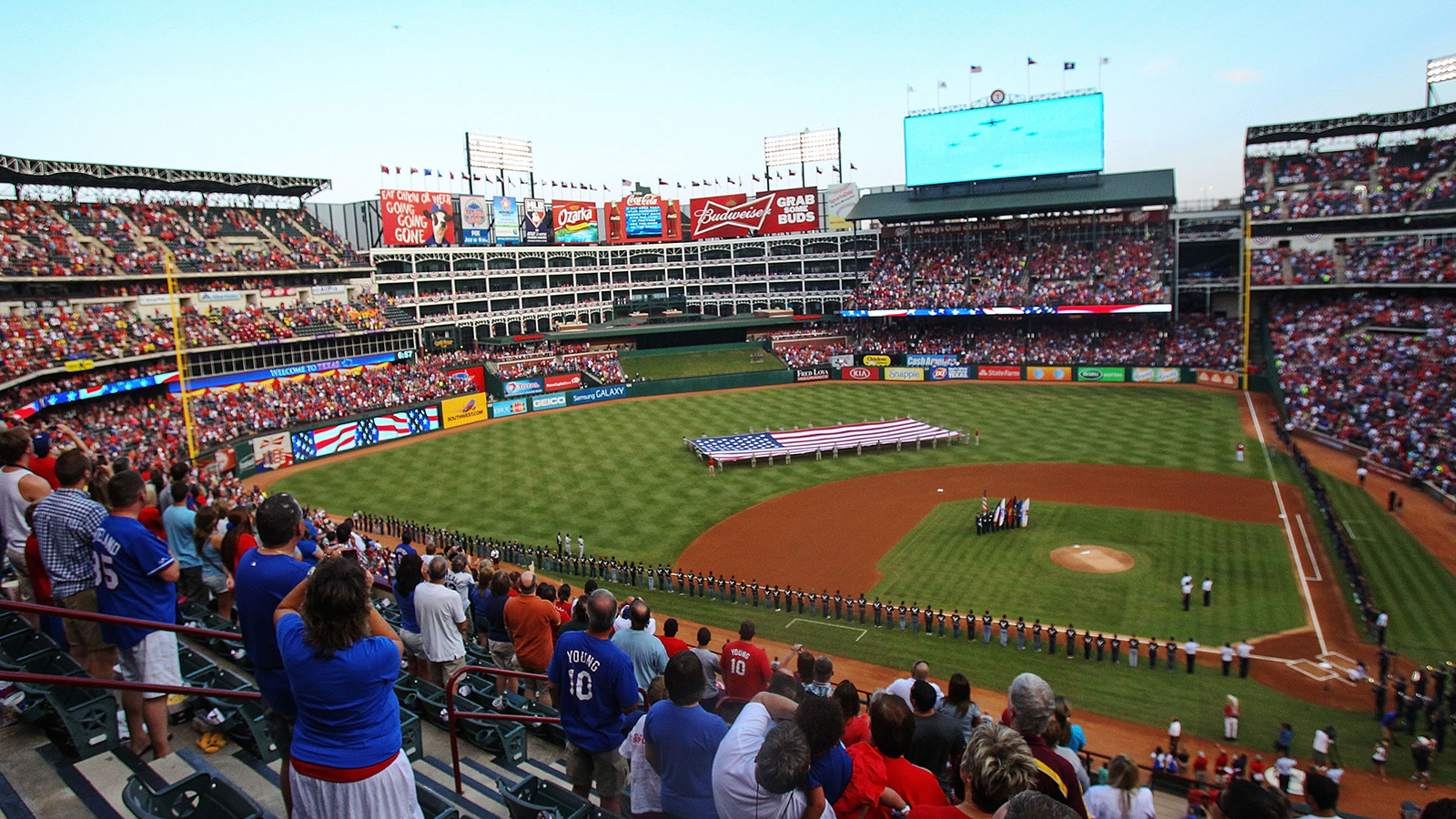 Two weeks from today the Texas Rangers will open the season at Oakland and the same questions the Rangers were facing a month ago when spring training opened are still unanswered.
Here's a look at Texas still has to figure out over the final two weeks.
1. Who rounds out the rotation? The loss of Yu Darvish for the season moves every other starter up in the pecking order and all but locks up a rotation spot for lefty Ross Detwiler, who was vying for the No. 5 spot. His performance has also done that as Detwiler has a 1.93 ERA so far. The No. 5 spot is now a three-man race with right-handers Nick Tepesch, Nick Martinez and Chi Chi Gonzalez all in the mix. While Gonzalez has shined this spring, the Rangers could still opt to send him to Triple A. If it then goes to performance between Martinez and Tepesch, it's been a no contest as Martinez has looked solid and Tepesch has been hit hard (10.38 ERA).
2. Who's in left? It was a crowded field when camp started and there hasn't been much thinning of the herd with only Michael Choice sent out of camp so far. The frontrunners to open camp were Ryan Rua and Ryan Ludwick. Rua has started picking up steam and is now batting .286. Ludwick homered in his Cactus League opener but the veteran has had just three hits since then. Jake Smolinski may have emerged as the guy to beat in left with his solid spring as he's batting .367. Carlos Peguero has also been dominant this spring with a .440 average and the Rangers are trying him out in different outfield spots.
3. How will the bullpen shake out? There are still only three locks for the seven spots in right-handers Neftali Feliz, Tanner Scheppers and Shawn Tolleson. The lefty reliever question may have been answered Monday as struggling veteran Joe Beimel was dropped from the 40-man roster, all but giving that spot to Alex Claudio Another veteran struggling in Jamey Wright, who appeared to be the favorite for the long guy. Young right-handers like Phil Klein, Roman Mendez and Keone Kela have excelled, which will make the next two weeks an interesting one for the bullpen competition.
4. Who bats where? We know that Leonys Martin will lead off and it looks like Elvis Andrus will continue to hit second. Mitch Moreland will bat sixth and the club will go from there on down in the batting order. What we still don't know is how the heart of the order shakes out between Shin-Soo Choo, Prince Fielder and Adrian Beltre. The guess is that Choo will end up batting third, with Fielder in the cleanup spot and Beltre offering him some protection in the No. 5 spot. Manager Jeff Banister could still flip Choo to the No. 5 spot also. The good news is Moreland has had a solid and healthy spring, which could provide much-needed length to the batting order.
5. Can they stay healthy for two more weeks? Losing Darvish and Jurickson Profar for the season hurts enough but the Rangers have been dinged by other injuries too. Tolleson has been slowed. Shin-Soo Choo too. And both Scheppers and Holland are behind where they would be if they were healthy all spring. The Rangers need all four of them to be good to go when the season starts and they can't afford any other injury issues popping up.
MORE FROM FOX SPORTS SOUTHWEST:
– Ranking NFL quarterback salaries
– 21 Fun Facts about the NCAA tournament
– Highest paid player of each NBA team
– College football's highest paid coaches in 2014