Rangers Moreland to have surgery Wednesday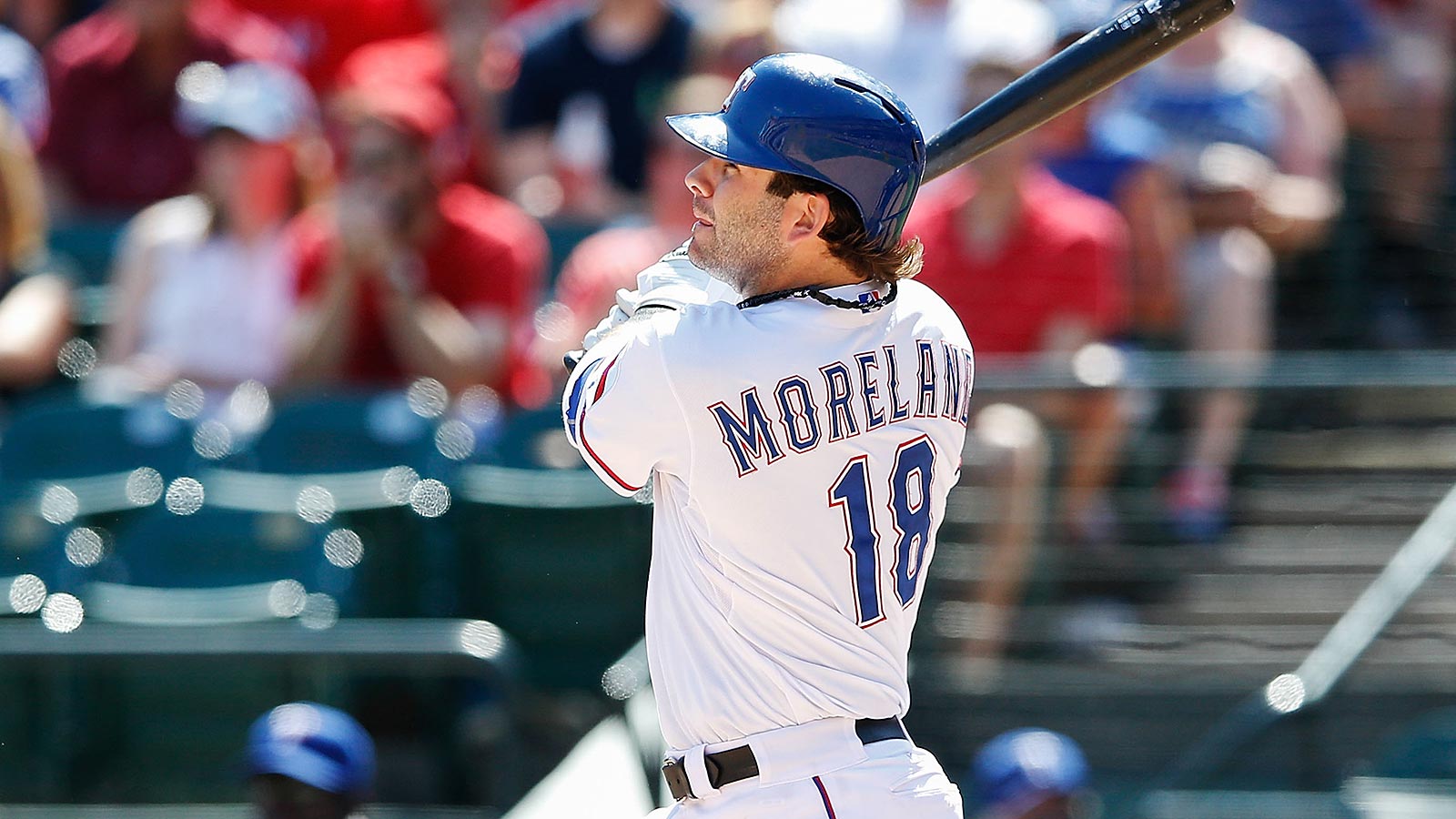 ARLINGTON, Texas – A struggling Texas Rangers offense will be without one of its hottest hitters for the next two weeks.
First baseman/designated hitter Mitch Moreland, who is hitting .304 on the season, will have surgery on his left elbow to remove loose bodies in the elbow. He's expected to miss at least two weeks.
Moreland was bothered by the bone chip on the team's recent road trip and woke up Tuesday morning unable to extend his left arm.
"I'd probably miss more time two or three days at a time trying to wait it out than we would just than we would just going ahead and getting it out," Moreland said. "Being back in a couple of weeks, I think that's the plan going in and cleaning up the bone chips and being ready to go at that 15-day mark."
Moreland said the uncertainty of not knowing if the elbow issues would crop of again led him to move forward with the surgery.
"I didn't know if it was going to come back or not," he said. "Obviously I didn't know what was going on until they told me. I knew the next couple of days it got a little less sore and I was able to play with it. I woke up this morning and it wouldn't straighten out. It was kind of an obvious answer after that."
Team doctor Keith Meister will perform the surgery that will land Moreland on the disabled list for the fourth-consecutive year.
The Rangers will have to make a move to replace Moreland and Kyle Blanks, who is the reigning Pacific League player of the week, will be the choice. Blanks didn't play in Tuesday's game but he's hitting .327 for Round Rock with three home runs and 11 RBI.
The club will have to make a roster move to add Blanks as he's not on the 40-man roster.