Rangers hire Pirates coach Jeff Banister as new manager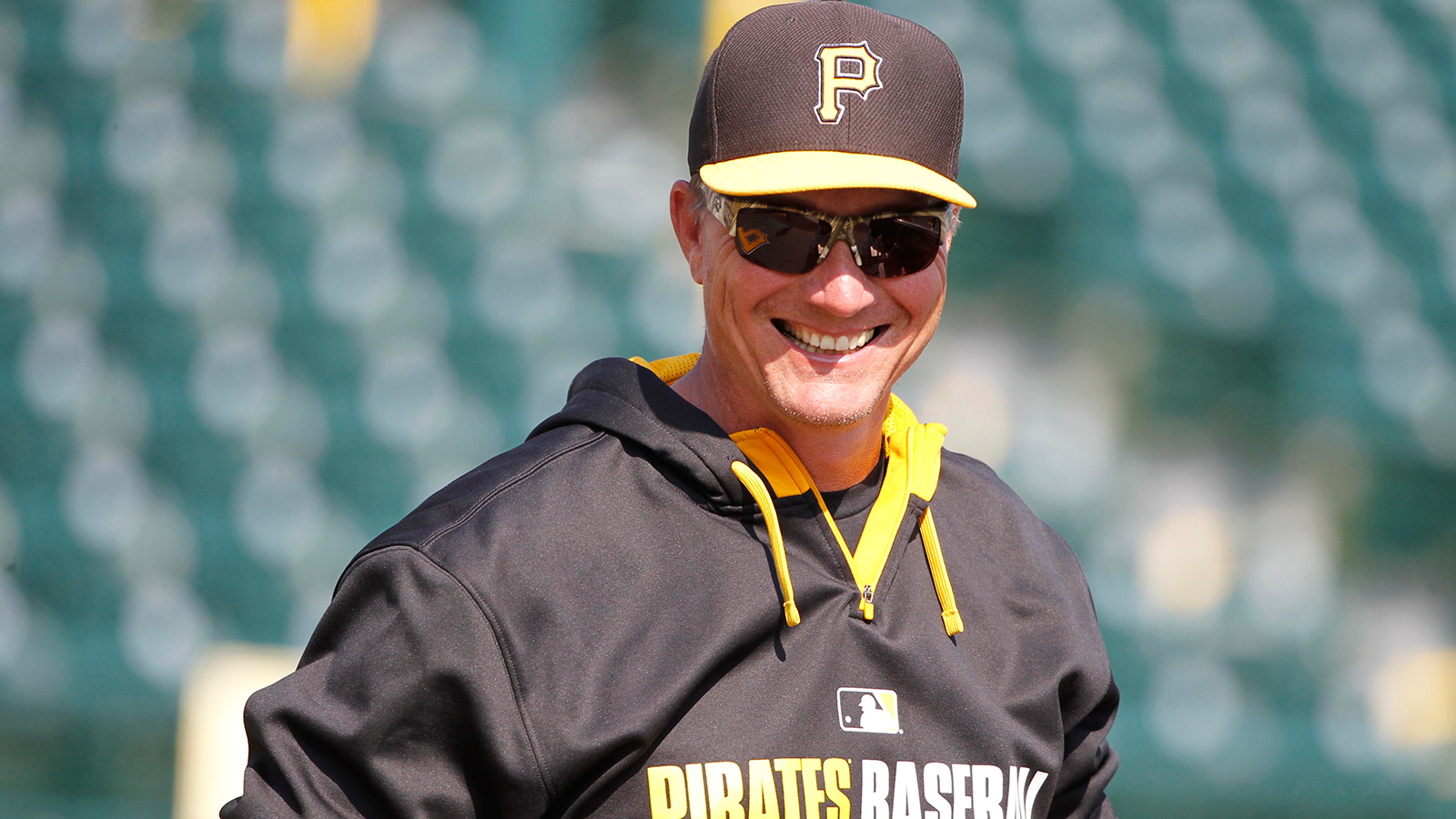 The Texas Rangers' managerial search started with around 40 candidates, and when it came down to it, Jeff Banister ticked all the boxes.
Banister, who has spent the past four years as the bench coach for the Pittsburgh Pirates, has been tabbed the new manager of the Rangers. The team will have an 11 a.m. press conference Friday to introduce Banister as the club's 18th full-time manager.
"We're looking forward to working together and winning together," Texas general manager Jon Daniels said Thursday night in a conference call.
Banister was selected over the other two finalists, interim bench coach Tim Bogar and Cleveland bullpen coach Kevin Cash, to replace Ron Washington, who resigned Sept. 6.
Daniels said the 12 people involved in the interview process used five criteria in finding the best candidate: recreating a winning culture, player development at the big-league level, presence and leadership, preparation and in-game strategy, and organization partnership.
Banister showed he could do it all.
OFFICIAL: Jeff Banister is the new full-time Manager of the Rangers. Welcome to Texas, @Bannyrooster28. #NewSkipper pic.twitter.com/RaVB2t4msQ

— Texas Rangers (@Rangers) October 16, 2014
"Jeff really impressed across the board," Daniels said. "What immediately stands out when you meet him is the presence. He's an impressive guy to meet and you can understand how he can command a room. His interest in the things that he doesn't know was impressive to me."
Banister, 50, has spent 29 years in the Pittsburgh organization and done everything from work as the bench coach to manage in the Arizona Fall League, which he was slated to do again before he interviewed for the Texas job.
Now Banister's making the move back to Texas, where he was raised.
Banister played high school football and baseball in Texas and baseball at the University of Houston. He was drafted in the 25th round by the Pirates in 1986. A catcher, he played only one game in the major leagues, getting a pinch-hit single in his only at-bat on July 23, 1991.
Banister overcame bone cancer and a bone/bone marrow infection to play baseball. While at Baytown Junior College in Texas, he was left temporarily paralyzed from the neck down after his vertebrae was crushed in a home-plate collision.
Spring Training 2016
"He's a winner and survivor in every sense of the word," Daniels said. "He's been a big key, a big part of their (the Pirates') success here the last few years. They've seen their plan reach fruition at the major-league level and the postseason the last few years."
Banister has spent his time on the bench working alongside Pittsburgh manager Clint Hurdle, who was the Rangers hitting coaching when they went to the World Series in 2010.
Hurdle is pleased that Banister has the opportunity to manage.
"We believe it will be an excellent fit for him and the Texas Rangers," Hurdle said in a statement. "He has been an instrumental reason for the success the Pirates organization has had over the course of his tenure with the ballclub. Jeff has put forth as much sweat-equity and hard work into the game of baseball as any man I have had the privilege of working with."
While Hurdle left a mark in his one season with Texas, Daniels said the Rangers didn't hire Banister because of that and said Banister is his own man. However, they have similar traits and both believe in building teams in a similar fashion.
"You're talking about two guys with tremendous integrity," Daniels said. "They both have a physical presence to them. Nobody's going to be Clint. I just think the passion for winning, the passion for getting to know people on a personal level as a person and as a man before getting to know them as a player, that for me probably stood out the most as a similarity with Clint and Jeff."
Daniels never had met Banister before the interview process, but the club talked with 15 to 20 people in researching Banister's background, and they all had universal praise.
Daniels said no decision about the rest of the coaching staff have been made. He said he wants Banister to meet with the current staff before those decisions are made. According to several reports, third-base coach Gary Pettis is joining the Houston Astros staff.
Bogar, who guided the Rangers to a 14-8 record as Washington's replacement, was considered to be the frontrunner for the job. Daniels said the decision had more to do with what Banister did right than anything Bogar did wrong.
"When you interview for any position, unfortunately you're only going to hire one guy," Daniels said. "By definition you're going to disappoint others involved. It's not a situation of Tim or anybody else quote-unquote losing. It's really a situation where Jeff won the job."
The Associated Press contributed to this report.