Rangers' Jurickson Profar to have shoulder surgery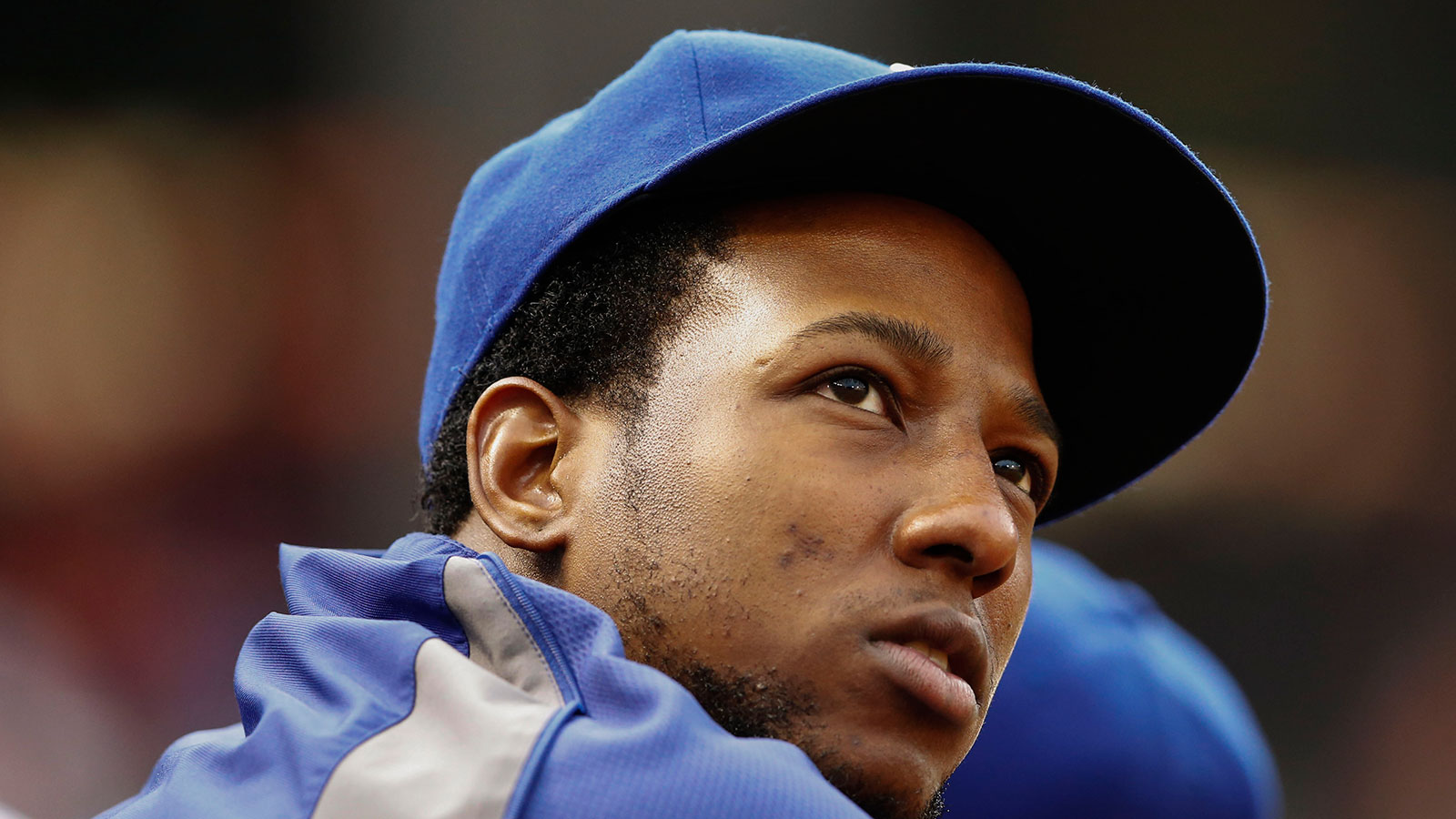 SURPRISE, Ariz. — The lost 2014 season for Jurickson Profar, who was once the No. 1 prospect in baseball, will carry on indefinitely.
Profar, who missed all of last season because of a torn muscle in his right shoulder, will have surgery on the shoulder Monday in Arlington after an MRI Tuesday revealed an increased strain on the subscapularis muscle in the shoulder.
The No. 1 priority in the surgery, which will be performed by team doctor Keith Meister, will be to repair a slight tear in Profar's labrum muscle. Profar has played with that since hurting it in 2010 but the feeling is that the labrum is causing the instability in the shoulder. Once that is repaired Meister will see if there are any other issues with Profar's shoulder, which makes a timeline difficult to determine.
Profar was expected to be limited in spring training and head to Triple A to start the season. Now the Rangers are just hoping Profar, who turns 22 Friday, can get right.
"First and foremost I feel for Jurickson," Texas general manager Jon Daniels said. "He's in tremendous shape. He's worked extremely hard to put himself in this spot and rehab every spot. Everybody felt like surgery might be very well where it's headed. Jurickson wanted to give himself the possibility of coming back via rehab."
There was a possibility Profar was going to have surgery last September after several doctors felt like that would be the best route. But Profar wanted to avoid surgery and instead focused on strengthening the area around his shoulder. He was playing catch and getting MRIs every three weeks this offseason. The bad MRI showed up after Profar started throwing at 105 feet, which was the same distance he began to have problems last year.
Profar didn't want to have the surgery last fall because he didn't want to miss time in 2015. Now Daniels said in a best-case scenario he'd be playing baseball at the end of the summer but it's too early to determine if that's going to happen until after the surgery.
"It was on the table, certainly an option," Daniels said of surgery last September. "They felt like surgery was at that point after he tried to rehab several times probably the recommendation. He could give it a shot rehab wise and Jurickson wanted to give it a shot. I think part of his thought process in that is that if he had surgery in the fall he could have missed the bulk of this season."
Profar hasn't played for the Rangers since the end of the 2013 season. Texas traded Ian Kinsler to Detroit following that season in part to clear a starting spot for Profar at second base. He started having pain during a weight lifting session last offseason and then was diagnosed with the torn muscle in his shoulder during a spring training game.
He tried to rehab it again during the season but had some pain and was shut down again.
Daniels said it's difficult to second guess the decision not to have surgery because the injury is so uncommon. Normally when someone has the shoulder injury it's something that heals and very rarely occurs again.
"He's had the labrum tear since 2010 and he's played with it without issue," Daniels said. "There wasn't the connecting of those two things right away. Obviously we all wish we maybe had seen that earlier or put two and two together. It wasn't what any of them (doctors) expected."
In Profar's absence Rougned Odor emerged as the Rangers everyday second baseman. Behind him the club has veteran Adam Rosales and minor leaguer Hanser Alberto. The club traded infielder Luis Sardinas to Milwaukee in the Yovani Gallardo trade.
Despite everything Profar has been though in the last two years Daniels believes his future is still bright.
"First of all he needs to get healthy," Daniels said. "My expectation if the doctor says the surgery went well and he will recover that he will come back and be the same type of player, skill set he was prior to the injury. Will the arm play differently? Premature to say. I would expect that he's going to be similarly talented, similarly skilled player."
MORE FROM FOX SPORTS SOUTHWEST:
– Ranking NFL quarterback salaries
– College football's highest paid coaches in 2014
– Oldest player on every NBA team