Rangers' Hamilton defends actions with Angels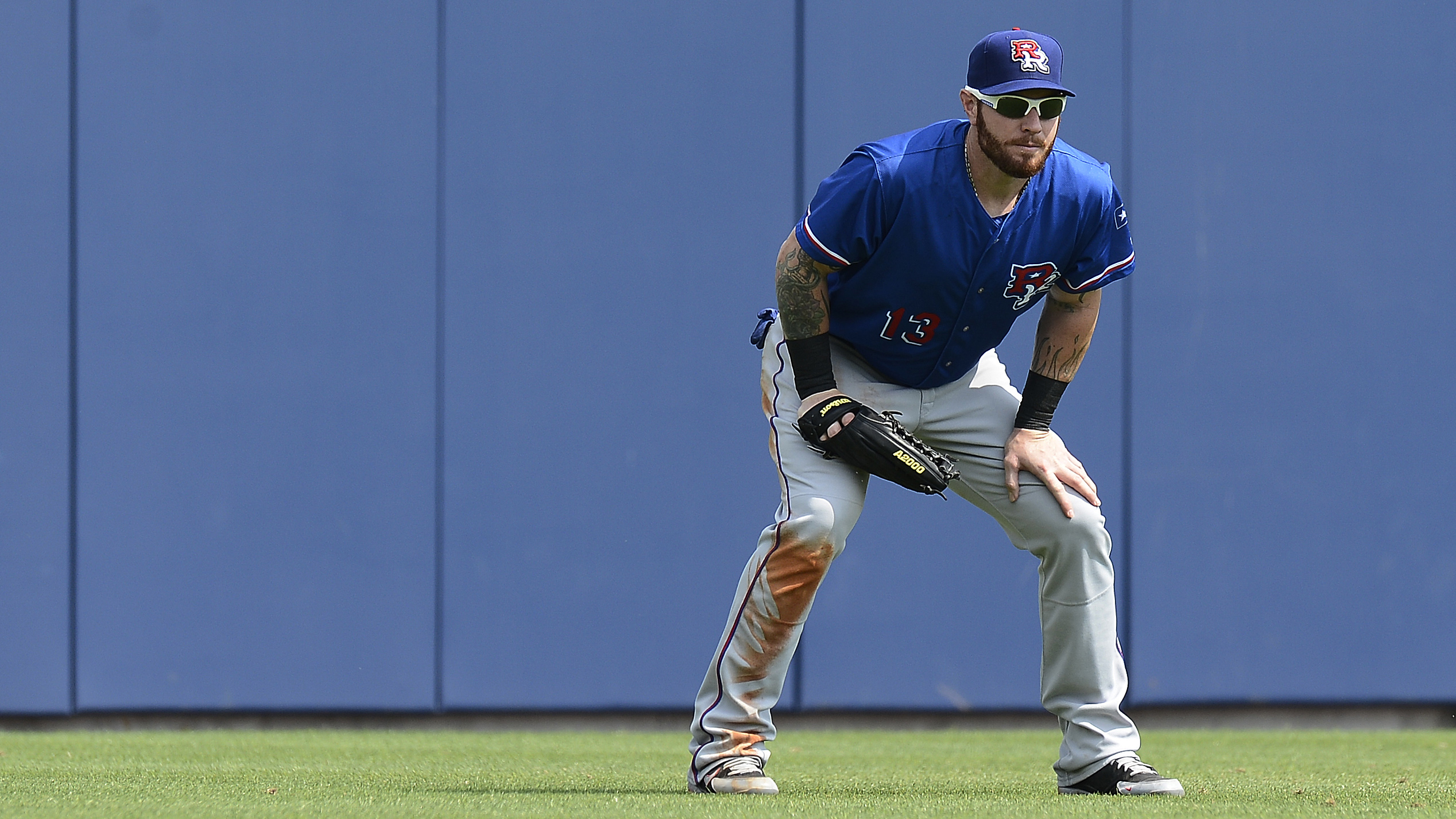 FRISCO, Texas –€" Josh Hamilton hopes he finally put his contentious two-plus seasons with the Los Angeles Angels to rest Saturday as he began a rehab stint with Double-A Frisco.
He did so with some parting shots regarding his supposed lack of accountability with the Los Angeles front office.
Hamilton said he tried to keep in touch with team owner Arte Moreno, but wasn't given that opportunity and hasn't talked with him since last season.
"I've tried on multiple occasions, and I've told everybody this from MLB to (manager) Mike Scioscia, even when I was there and playing in 2013 and wasn't being the guy that I was supposed to be," he said. "In 2014 the same thing, I tried to reach out to the owner Arte and talk to him and tell him, 'You know what, I'm working my butt off, and I want to be the guy that played against you for all those years.' I was always turned down by the general manager (Jerry Dipoto) and team president (John Carpino)."
Hamilton was acquired by the Rangers last month from the Angels for a player to be named or cash considerations. The Angels are eating the bulk of the $80 million owed to Hamilton just to get rid of him after signing him to a five-year, $125 million deal before the 2013 season.
Hamilton was a disappointment on the field, and his off-season substance-abuse relapse was the tipping point in the Angels' decision to rid themselves of Hamilton. Hamilton said he tried again to talk to Moreno after the outfielder's February shoulder surgery and his relapse but was turned down by Dipoto.
That was enough of an effort in his eyes.
"I did what I needed to do to be a responsible man and employee and reach out to him and was always denied that opportunity," he said. "My hands are clean."
With the Angels in Hamilton's past, he's focused on his time with the RoughRiders. He spent last week playing for Triple-A Round Rock and is slated for at least four games with Frisco.
Hamilton was batting third Saturday night and said his timing is getting close to where it needs to be. He could make his return to the Rangers as early as the series in New York next weekend.
"It's like anything else," Hamilton said of the process. 'When you haven't been yourself for a while, it's not that easy to click back over and do it every time.
"You need people around you to remind you and get you back where you need to be. It's crazy to put a number on the ABs. It really is. It's all a feel thing, but if I have two, three more games like I did last night (for Round Rock) I could really be ready."
MORE FROM FOX SPORTS SOUTHWEST:
– PHOTOS: Cowboys Cheerleaders Auditions
– Ranking NFL quarterback salaries
– Oldest player on every NBA team