Rotation must set tone for Rangers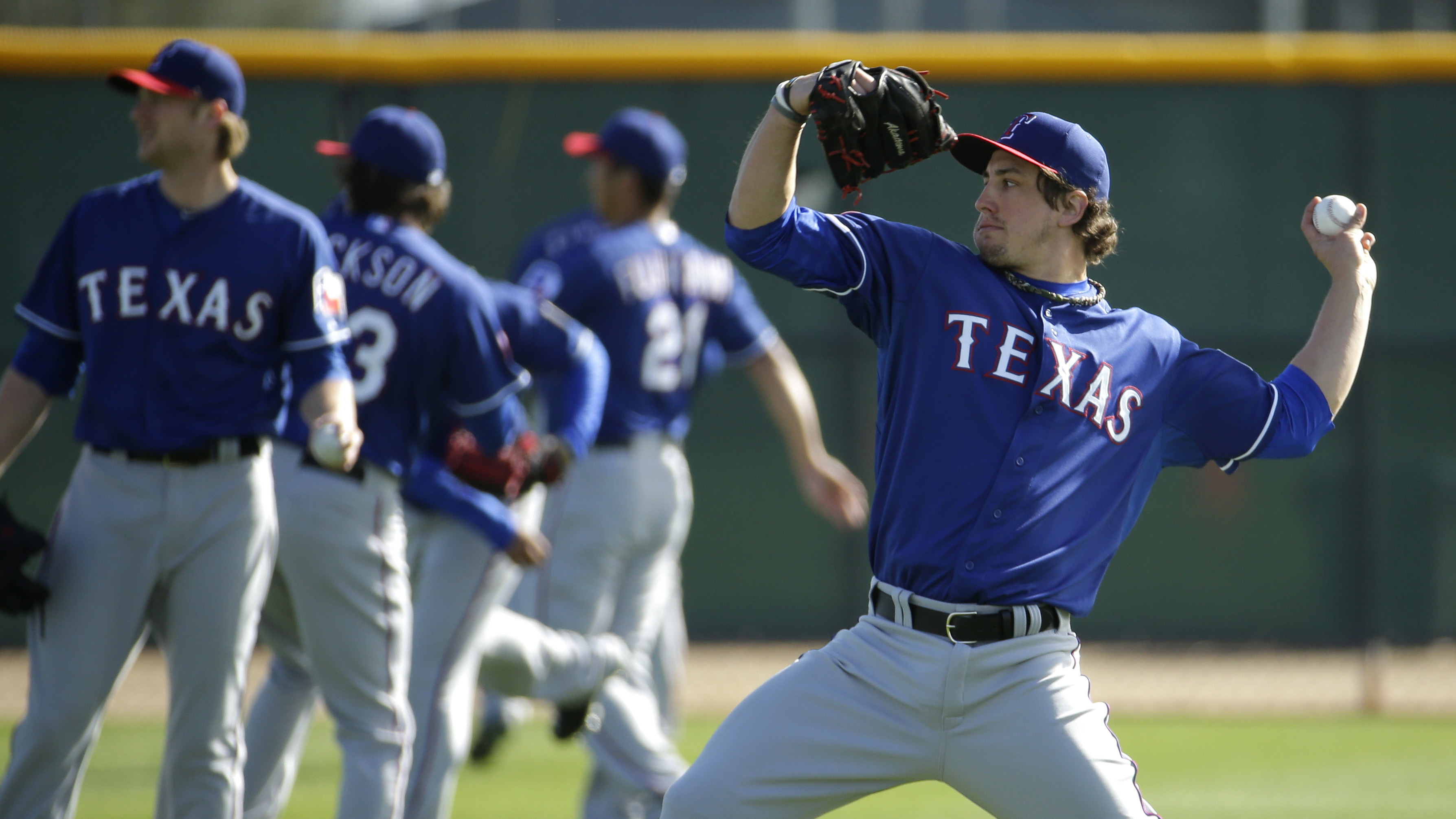 SURPRISE, Ariz. – Texas manager Jeff Banister has expressed the importance of team leadership with his club since getting the job last year.
Saturday morning Banister, pitching coach Mike Maddux and bullpen coach Andy Hawkins sat down with the club's top four starters and let them know it starts with them on the pitching staff.
"Be the leaders," Banister said. "Be the leadership of the pitching staff. Understand their responsibility to each other and continue to grow a competitive atmosphere and not forget the fifth spot. Whoever wins the fifth spot, welcome them in and recognize there is another group that if we need an extra starter, it will have to come from within that group."
Banister said veterans Colby Lewis and Derek Holland were most vocal in the meeting but that Yovani Gallardo and Yu Darvish also had input.
Lewis knows the importance of the starting staff setting the tone from experience.
"You guys saw it in the 2010 and 2011 seasons when you have a strong staff and everybody sticks together collectively as a team we seem to succeed," Lewis said. "That's basically all it was just pulling us aside and continue to do what you guys have been doing. I've always been more of a lead by example type of guy."
Holland said he's been able to lean on pitchers like Eddie Guardado, Kevin Millwood, Darren Oliver and Lewis in the past and is embracing the role.
"Just set the tone, lead by example," Holland said. "For example let's same somebody like Chi Chi (Gonzalez) who's in camp for the first time, give them some idea, show them what they need to do, be that good role model. Get them to establish a routine."
While Darvish isn't as talkative as the other three pitchers Banister said that doesn't mean he can't show the way for the rest of the staff.
"I don't think anybody is going to outwork him," Banister said. "It's more about his work ethic and how he gets after it every day. He wants to be a champion. He wants to be a leader. He wants to be a guy everybody looks to."
Banister said the subject of how the rotation order will shake out didn't come up nor did the subject of who will win the fifth starter job.
MORE FROM FOX SPORTS SOUTHWEST:
– Ranking NFL quarterback salaries
– College football's highest paid coaches in 2014
– Oldest player on every NBA team
– Highest paid player of each NBA team