Rangers have plenty of options for No. 5 starter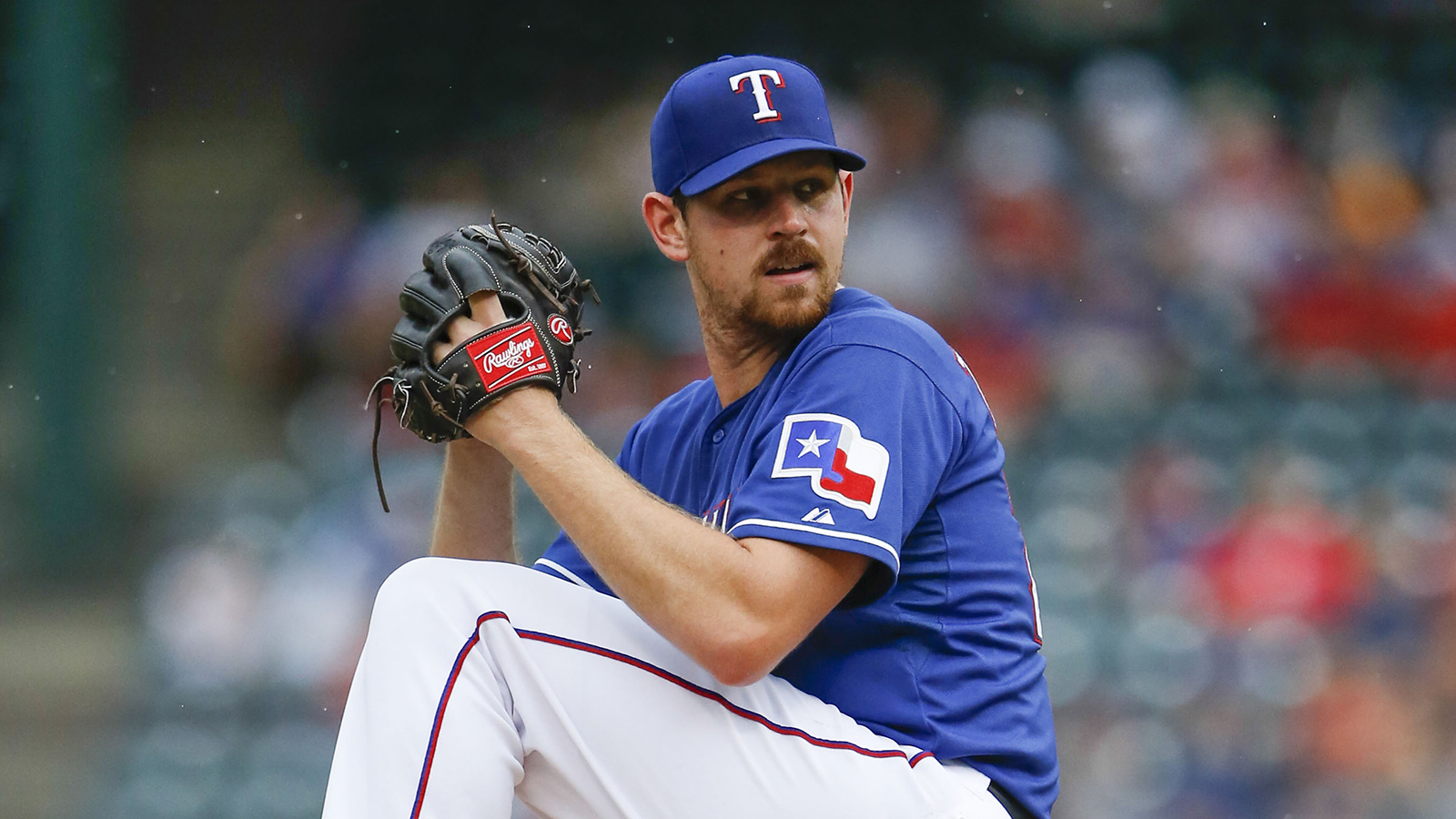 SURPRISE, Ariz. — Sniper focus.
It's a phrase new Texas manager Jeff Banister has used with his team already this spring about how they should approach the game. It's no more fitting for any position than the competition for the No. 5 spot in the starting rotation.
Nick Tepesch has to focus on what he does and not worry about how Nick Martinez performs. Or Ross Detwiler. Or Lisalverto Bonilla. Or Anthony Ranaudo.
If nothing else the Rangers have plenty of arms vying for the spot and will spend the next month trying to sort things out. It's something Banister isn't used to.
"Coming over from Pittsburgh I can't remember we had that many options in true competition for your fifth spot," he said. "That is a luxury, one that was a focus for JD (general manager Jon Daniels) going into the offseason that we did have that luxury and all those options in play. You want to be able to put the best one of the group in that spot."
The Rangers weren't as fortunate last spring when injuries had them ending the spring with then rookie Martinez and Joe Saunders as their final two starters.
Now Martinez is hoping to break camp again with a rotation spot but he knows he's going to have to shine this spring.
"It's no secret we're competing," Martinez said. "You can only focus on what you can do. We've got to have sniper focus as a team but that also plays individually, especially early in camp you've got to have that sniper focus and try and work on what you need to do."
Martinez made the jump from Double A to the rotation last year despite never being in big-league camp before winning the job. And while he had rocky starts he made 24 starts for Texas and went 2-2 with a 2.29 ERA over his final six starts.
That capped a year in which he finished second in the club in starts, third in innings pitched and strikeouts. But it didn't come with any guarantees about 2015 and the 24-year-old is fine with that.
Martinez said his offseason focus was working on his mechanics because he thought he needed to be more directional to the plate, which he thinks will make his pitches more consistent.
One thing that was consistent for Tepesch in his 22 starts for Texas last year was he didn't received much run support. He had the lowest run support per nine innings in the American League last season (2.79), which helped contribute to a 5-11 mark to go along with a 4.36 ERA.
Like Martinez, Tepesch found his groove late as he posted a 3.88 ERA over his final 11 starts. Despite starting the season in Round Rock he was second on the Rangers in quality starts and fourth in innings pitched.
He knows that guarantees him nothing this spring though.
"Your goal is to win the job but at the end of the day these guys are teammates too," said Tepesch, who is second only Yu Darvish in starts by a Texas pitcher over the last two seasons with 39. "It's the nature of the game because we're still teammates at the end of the day. But you can't worry about how they're doing because it could hamper the success you're trying to have."
Detwiler, the only lefty competing for the No. 5 spot, has taken the not worrying about how the others are faring to a new level. He said he didn't even know the other pitchers vying for the final rotation spot.
Detwiler, acquired from Washington last December, has the most experience of the candidates with 69 career starts. But he hasn't started since 2013 when he went 2-7 and struggled with injuries. His versatility could land him a job in the bullpen if he doesn't make the rotation but he isn't thinking that way.
"Every spring training I've been to it's been like this," Detwiler said. "It's just a matter of going out there and pitching and seeing what happens."
While Martinez, Tepesch and Detwiler may be considered the favorites for the spots given their starting experience, both Bonilla and Ranaudo have a chance too.
All Bonilla did in his five outings with Texas last year was go 3-0 with a 3.05 ERA. He became the first pitcher in Texas history to post wins in his first three starts.
Like Bonilla and Martinez, Ranaudo made his big-league debut last season. Pitching for Boston, the former first rounder went 4-3 with a 4.81 ERA. While those weren't the kind of numbers he put up while dominating in the minors, they were a valuable learning experience for him as he learned that a quality strike in the majors is different than a quality strike in the minors.
MORE FROM FOX SPORTS SOUTHWEST:
– Ranking NFL quarterback salaries
– College football's highest paid coaches in 2014