Rangers have plenty of new food options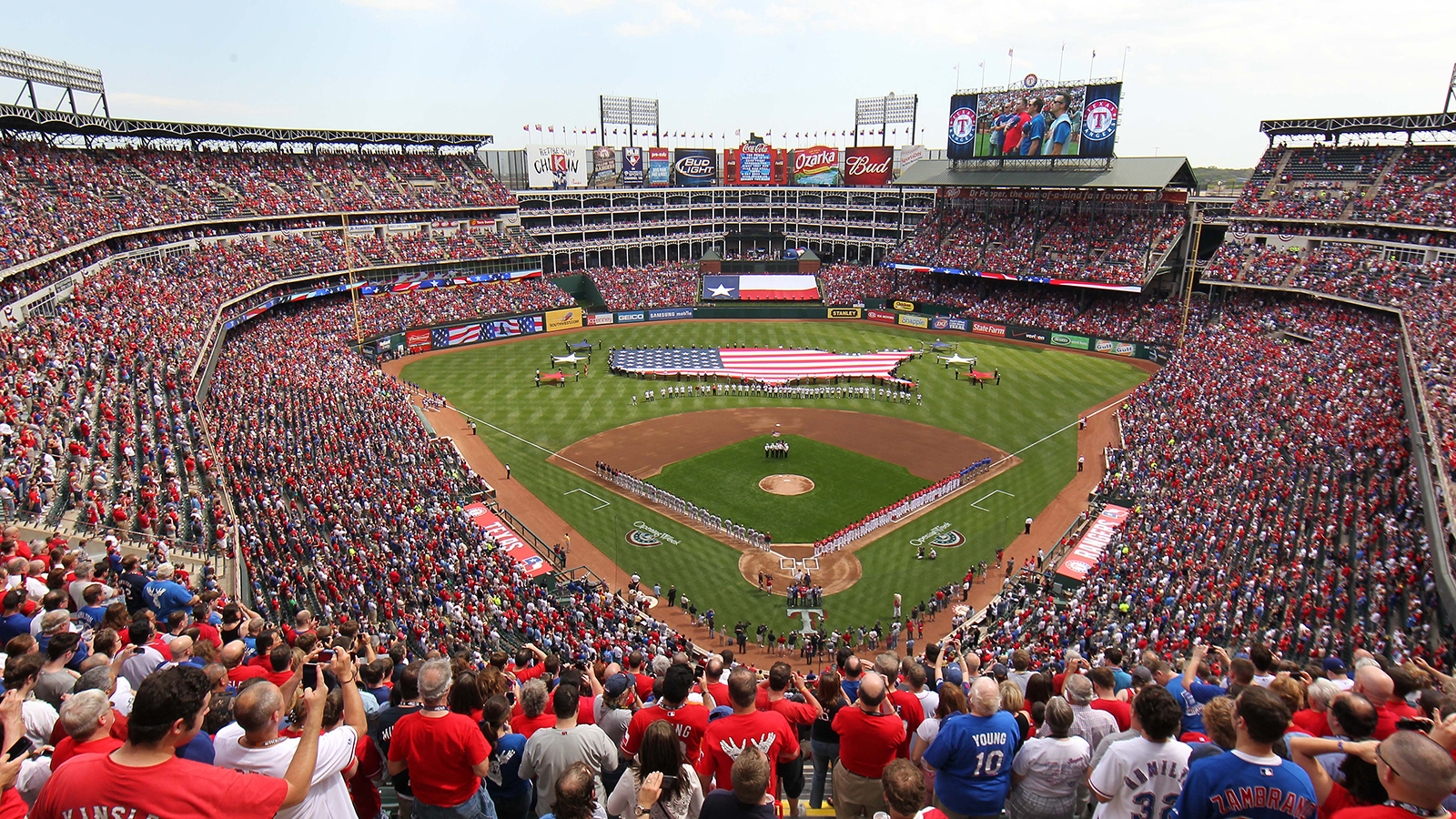 ARLINGTON, Texas — Fans who come to Texas Rangers games this season may want to do a little extra cardio before heading to Globe Life Park.
The club unveiled their new menu items Thursday at the all-new Choluha Porch and there was a theme in the items. They were heavy on bacon and probably on calories too.
Everything from chicken fried bacon on a stick ($8) to bacon lollipops ($8.50) will be available at concession stands this year. And for those who have come to expect monster portions in their concession fare, the Rangers have that covered too with their new Derek Holland-inspired Holland Hot Tot'chos.
The chicken fried bacon on a stick Rangers selling this year. pic.twitter.com/QfVGTlYZ2j

— Anthony Andro (@aandro) April 2, 2015
That snack, consisting of tater tots with chicken or steak, red and green onions, jalapenos, buffalo sauce and a spicy queso hollandaise sauce will set fans back $17.50.
While Holland said he doesn't know the last time he ate tater tots, he found the new offering to his liking.
Rangers Derek Holland talks about his menu item. https://t.co/XqpOeNysYQ

— Anthony Andro (@aandro) April 2, 2015
"It's delicious once it hit the lips," Holland said. "It's really good. I told them to pick out whatever they wanted. We were going to like it."
Get ready for metal detectors
Fans who come to Globe Life Park this season will notice plenty of new metal detectors as the club will now have them at every entrance this season.
The metal detectors are in addition to the normal bag checks that have been the norm at the park.
"This is something that's been mandated by major league baseball," Rangers executive vice president for business operations Rob Matwick said. "We actually had 10 we used last season at the ballpark to partially train our staff and also acclimate our fans to the new procedures."
Matwick encouraged fans to get the ballpark a little early on Opening Day to get familiar with the new process. Gates for the April 10 game against Houston open at noon. The cash parking lots open at 9 a.m.
New all-you-can eat area
The all-you-can eat section in right field at Globe Life Park got a monster facelift in the offseason and the new Cholula Porch will debut this season.
The area can hold nearly 2,400 fans on game days and will now include a permanent buffet, a permanent bar, a new audio-visual system, expanded restrooms and a new lower lobby. The seating inside the porch has been completely renovated as well and has more than 7,000 square feet of space.
Opening Day plans
Retired Air Force staff sergeant Nicolas Bradley will throw out the first pitch before the April 10 game against Houston.
Bradley, who is involved with the programs offered at the George W. Bush Presidential Center, was injured in protective service mission in 2008 when his vehicle was hit by an IED.
Governor Greg Abbott will also participate in the ceremonies as he'll make a "Texas Toss" prior to team introductions with Ivan Rodriguez serving as his catcher. The United States Air Force Band out of Lackland Air Force Base will handle the national anthem.
MORE FROM FOX SPORTS SOUTHWEST:
– Ranking NFL quarterback salaries
– 21 Fun Facts about the NCAA tournament
– Highest paid player of each NBA team
– College football's highest paid coaches in 2014