Gallo starting to find stride with Frisco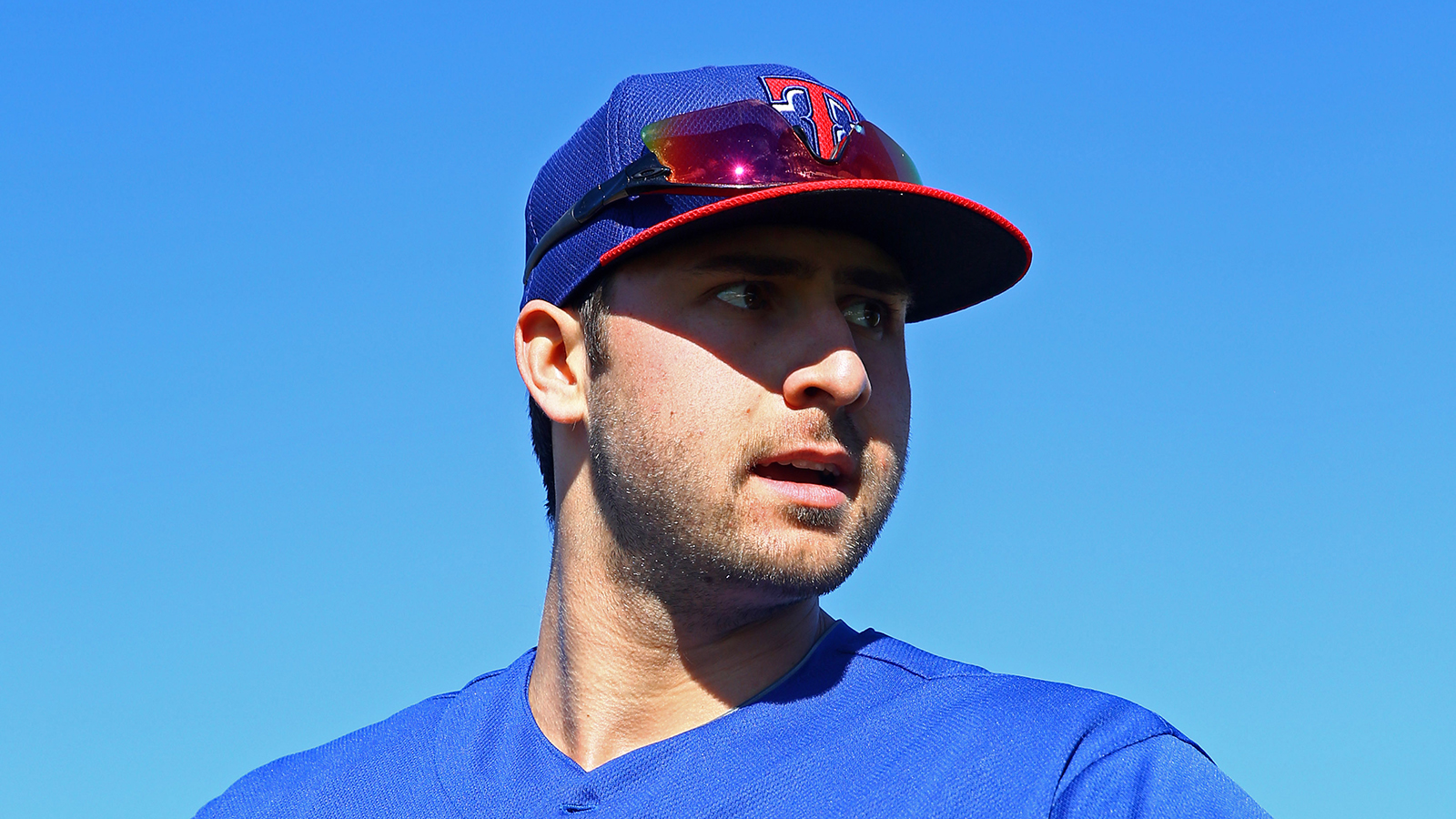 FRISCO, Texas — One thing Joey Gallo wasn't worried about this season was home runs.
With Gallo, home runs are a given. The Frisco third baseman has hit 82 home runs over the last two seasons. But going into Wednesday's game Gallo had gone his first 11 games without a ball leaving the park.
That changed when he hit one the opposite way in the second inning of Frisco's game against San Antonio. But for Gallo this isn't a season about hitting home runs. It's about becoming a better overall hitter so he can take the next step in his professional career.
"I don't really care if I hit five home runs or I hit 40 home runs," Gallo said. "I've already proved I can hit home runs. I just want to prove I can be a better play, a more complete player. I'm just trying to take what people give me instead of what I tried to do last year like yank balls through wind and that kind of stuff."
So far the approach has worked for Gallo. After hitting .232 in 68 games in Double A last year, he's off to a .333 start through 11 games. He's done that despite having issues with his timing and his left foot. Gallo had surgery to remove the Os Trigonum bone in his left heel at the end of spring training and missed the first two weeks of the season.
He said the ankle is still sore some, especially when he runs, but that it's getting close to 100 percent. His timing at the plate is getting closer to 100 percent too as he's working his way back after missing nearly three weeks because of the surgery.
"The first couple of days the timing was not good," Gallo said. "I'm starting to get it back a little bit. It's still kind of like spring training for me. I'm still trying to get my baseball muscles back into shape. We'll see how it goes."
One thing Gallo is also trying to do this year is go with pitches more than he's done. Teams overshift heavily when he's at the plate. On a recent road trip Gallo tried unsuccessfully twice to bunt against the shift. He said he's always watched teammate Nomar Mazara's approach at the plate and tried to pattern his after that.
Like Gallo, Mazara bats left-handed but he's better at using the entire field.
"Just the way he (Mazara) takes at bats and stuff makes me want to do that," Gallo said. "He flips balls to left and gets hits and beats the shift sometime. I don't want to be just a one-trick pony."
The Rangers liked that approach.
"Joey continues to refine the offensive side of his game each season," said Mike Daly, the Rangers senior director of player development. "Big credit to Joey each year he improves different areas such as plate discipline, approach, utilizing the entire field, and consistency of his at-bats as he continues towards his goal of becoming a multi-dimensional hitter at the plate."
One thing Gallo hasn't done much is cut down on his swing. Last year he struck out in 46 percent of his at-bats for the Roughriders (115 in 250 at-bats). He already has 17 in 42 at-bats this season, with three coming Wednesday after he homered.
Gallo knows he's going to strike out a lot but he's also trying to be more selective.
"I have to put together better at-bats and have some more patience at the plate," he said. "I've been better at that. I've drawn a few walks (six) here and there. Unfortunately I'm going to strike out a lot. I just don't want it to make a ridiculous amount."