Rangers' Elvis Andrus ready to atone for 2014 season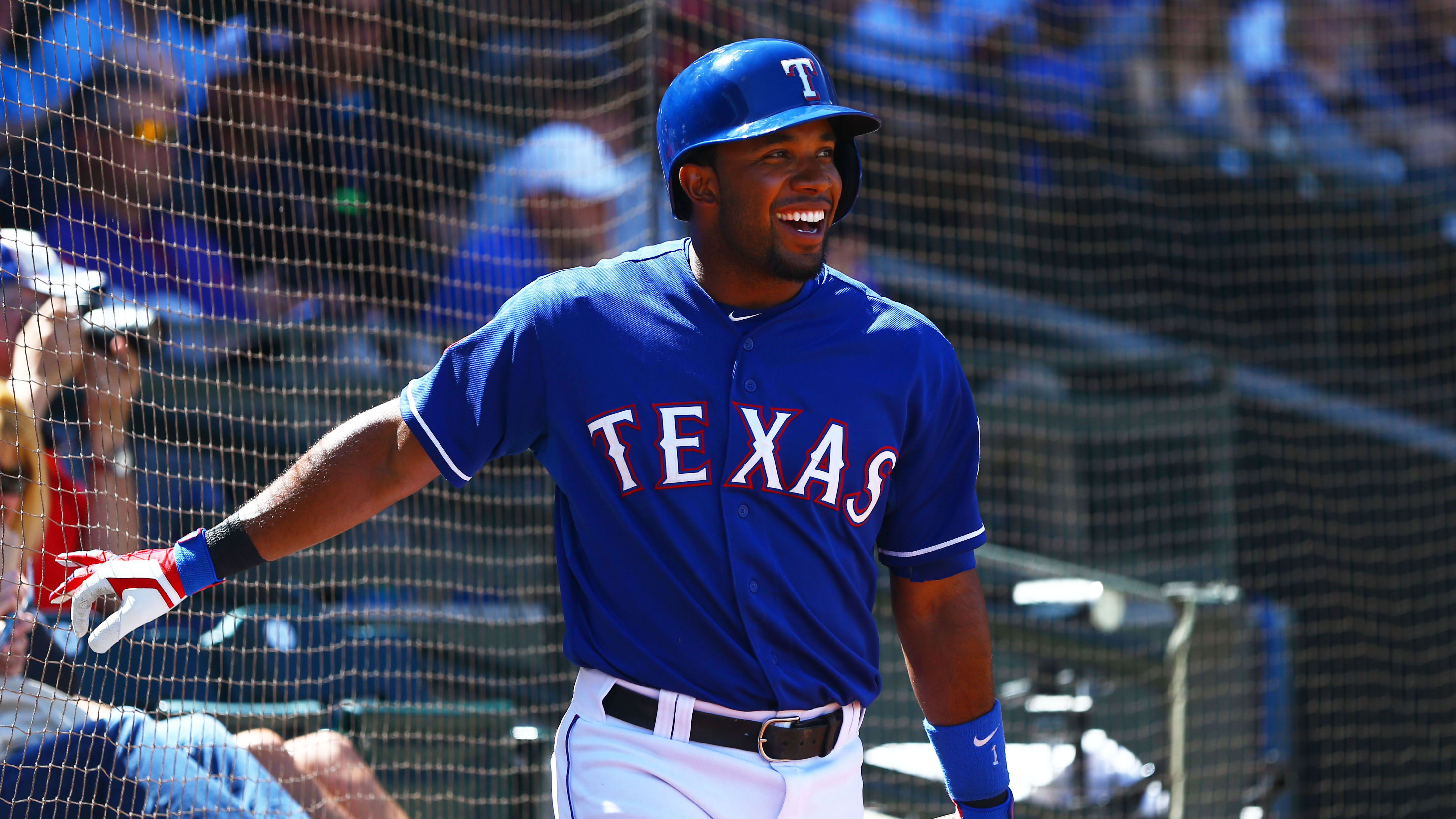 SURPRISE, Ariz. – Elvis Andrus will never be confused with a power hitter, but he did muscle a ball at least 390 feet on a solo homer to left field Tuesday at Surprise Stadium. Maybe taking batting practice in the bandbox field inside San Antonio's poorly lit Alamodome last weekend did the trick.
"I guess that's what Miguel Cabrera feels like every single day," Andrus joked.
Andrus is delighted to be turning the page on a disastrous 2014 season. He showed up last spring training after barely throwing a baseball over the offseason. For a man who signed a $120 million contract in April 2013, it was a pretty bad opening act. Andrus batted a career-low .263 last season and was caught stealing 15 times. The 26-year-old fan favorite might've been traded if his contract wasn't so prohibitive.
"Last year it was a crazy year all around from every standpoint," Andrus said Tuesday. "I don't even want to talk about it."
Andrus rededicated himself to the game as he started working on a different approach at the plate. He believes holding his hands farther back has made a significant impact.
"It gives me a lot more time," he said. "I had my hands too close to my body. This year, having my hands back feels a lot more natural to me. I was trying to hit the ball too hard."
Andrus has been locked in at the plate during spring training. He's hitting .440 and the Rangers believe he's capable of driving the ball into the gaps for more extra bases this season. He's also dropped 15 pounds and appears to be in superior shape. I think he felt truly embarrassed about his performance last season and has gone to great lengths to atone for that.
"I want to close my eyes and have opening day here tomorrow," Andrus said. "If we're healthy, we have as good an opportunity as any team in the league."
Andrus was very close to Ian Kinsler and he didn't seem to adjust to his departure very well. Hitting behind a gimpy Shin-Soo Choo didn't make things any better. Now, Andrus is hitting behind Leonys Martin. The pair has a chance to put a lot of pressure on opposing pitchers with their speed.
It appears that Andrus is finally comfortable with a leadership role on this team. He's deferred to Adrian Beltre in the past, but there's a maturity about him that seems different to me.
Maybe he's not a $15 million player. But he's still incredibly talented. He's out to prove that 2014 was an aberration.
And he's not alone.
MORE FROM FOX SPORTS SOUTHWEST:
– Ranking NFL quarterback salaries
– 21 Fun Facts about the NCAA tournament
– Highest paid player of each NBA team
– College football's highest paid coaches in 2014