Holland excited to get back to spring training norm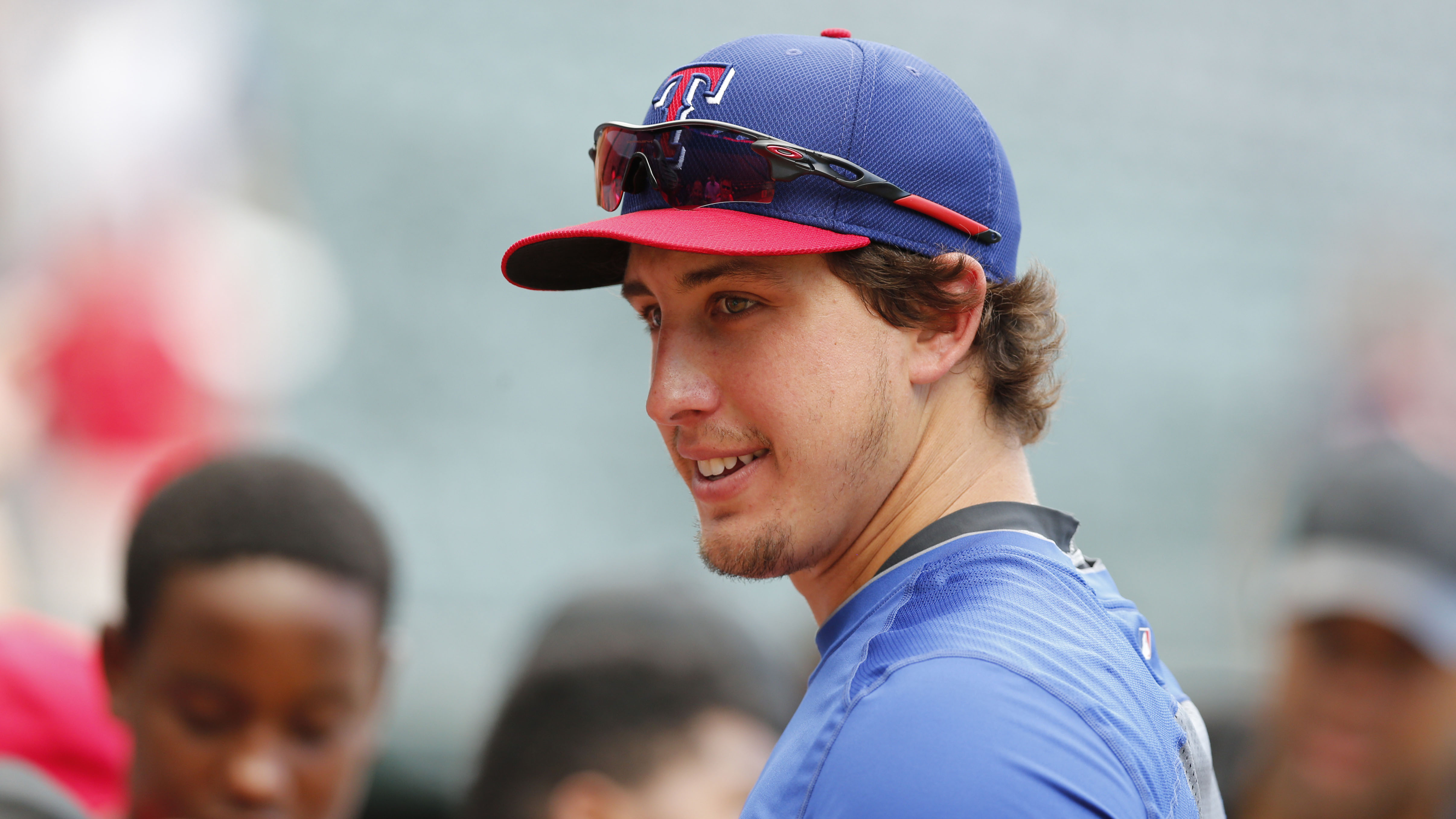 SURPRISE, Ariz. — Derek Holland's first full day of spring training Saturday was a lot more fun than last year when the Texas Rangers pitchers and catchers had their first workout.
"It was closest to my all-time low," Holland said. "I was very depressed. Not being able to be here with my teammates was a tough time for me."
Holland wasn't in Surprise last year when spring training opened because he was rehabbing from microfracture surgery on his left knee and didn't report to Surprise until camp was well underway. That wasn't the case this though as a fully-healed Holland was in the first group of Texas pitchers to throw bullpens Saturday.
Holland was the first pitcher to get into the bullpen and the first to finish, throwing 30 pitches and impressing pitching coach Mike Maddux.
The left-hander was limited to six outing with the Rangers last season because of the surgery, making him even more eager to get on the mound in Surprise.
"I didn't really sleep that well," Holland said. I was too excited to be out here ready to go. I've been working my butt off all offseason to get back out there and continue what I had last year from the end of the year. We worked out tails off so we're ready to go."
While Holland, 28, was eager to get going Saturday he also realizes that it's just the first day of what he hopes is a long and productive season.
"I've been here before so I know how to handle that kind of stuff but at the same time I've got to kind of watch," he said. "I don't want to overdo it. It's stay early for me and I know I have a lot of energy. It's balled up ready to go but I've got to be smart with it."
Holland said his focus on the offseason was conditioning and mechanics, something he's worked closely with pitching coach Mike Maddux to improve. He said that will still be a point of emphasis for him this spring.
Saturday's workout for the Texas pitchers was an up-tempo one. Pitchers have thrown live batting practice sessions on the first day of camp the last few seasons but the coaching staff opted to change things up this season, cutting out the live BP and keeping the pace moving.
The pitchers were on the fields in Surprise Saturday for about 90 minutes.
"I like that we got in, got out, got our work done," Holland said. "There was no standing around."
Holland had enough of that last season and everyone in the organization knows how important this season is for him.
"He's committed to us and vice versa, contractually and otherwise," Texas general manager Jon Daniels said. "He's involved in the community probably maybe as much as or more so than anybody. It hurt him (last year). He expressed it but you could also see it, it hurt not to be able to help right the ship. You saw it when he came back. He was pretty motivated. He saw that he could be a little bit of good news when we needed it. Derek's in a very good spot and pitched at such a high level. He worked hard to come back."
MORE FROM FOX SPORTS SOUTHWEST:
– Ranking NFL quarterback salaries
– College football's highest paid coaches in 2014
– Oldest player on every NBA team