Rangers' Blanks hoping to put injury woes behind him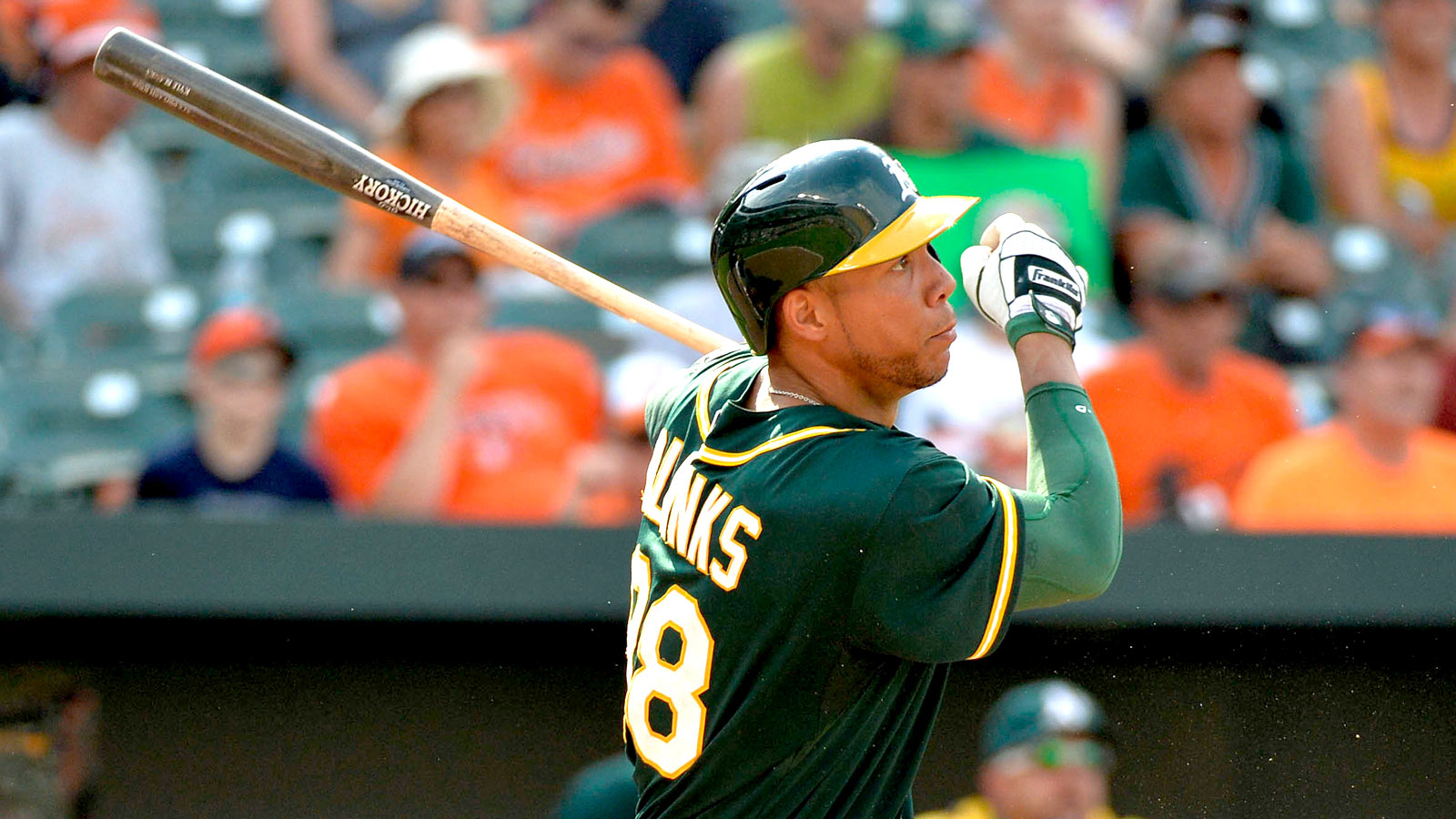 SURPRISE, Ariz. — Kyle Blanks posts a rather large shadow in the corner of the Texas Rangers clubhouse.
The 6-6, 265-pound Blanks is hoping he also posts a healthy season if he can make the club.
Blanks, who is with the Rangers on a minor-league deal, has spent the offseason trying to recover from tendinitis in both his Achilles. The tendinitis occurred as Blanks was trying to recover from a torn hamstring last year. Blanks has been running for the last few weeks and hopes to be able to contribute when the Rangers begin Cactus League play.
"I would like to be ready for the first game whether it's full capacity or here or there," Blanks said. "I want to be ready as soon as possible and given the last couple of weeks of progression I don't think that's two unreasonable of a goal to have. Really that last piece of the puzzle."
Blanks won't play in the outfield as the Rangers are trying to keep him healthy. He'll be limited to first base and designated-hitting duties. He played in just 26 games between Oakland and San Diego last year because of the calf and Achilles injuries and was limited to just 55 at-bats.
Blanks does have power, as he hit 10 homers in 148 at-bats as a rookie with San Diego in 2009. But he hasn't been able to stay healthy enough to produce consistency. His stint on the disabled list last season, which began in June and lasted for the remainder of the season, was his sixth DL trip since 2009.