Rangers pick up 2016 option on Beltre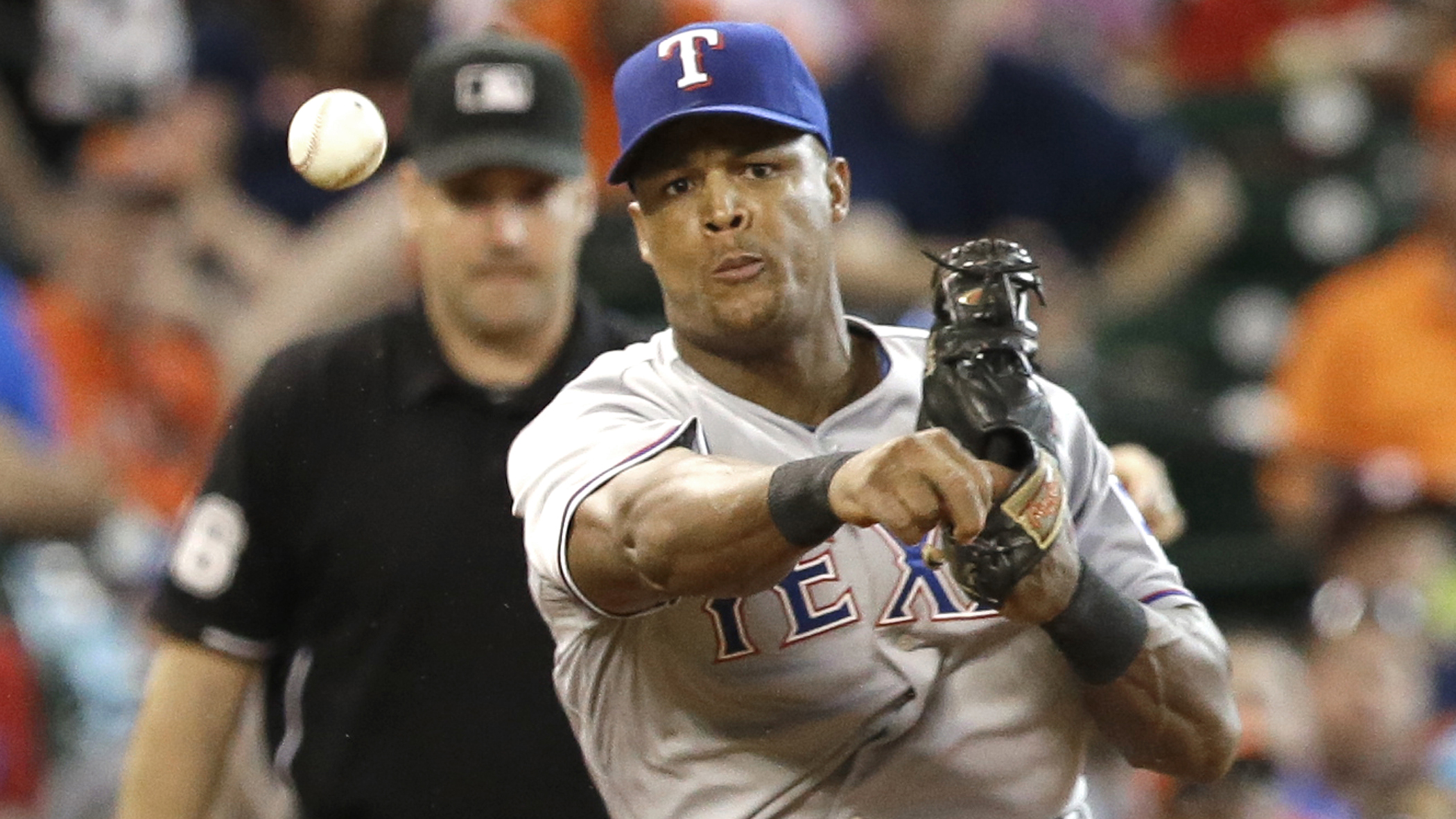 SURPRISE, Ariz. – Texas general manager Jon Daniels said Sunday the team would address Adrian Beltre's 2016 option in the near future.
He wasn't messing around.
The club picked up the 2016 option for the All-Star third baseman by amending the deal, which was slated to pay Beltre $16 million. The option would have automatically kicked in if Beltre would have had 586 plate appearances this season.
"It was really a no brainer for us," Daniels said. "You're talking about one of the best players in the game, future Hall of Famer, team leader, all of the things we know Adrian brings to the table. I just didn't want it to be a story (the contract) this summer. If he needed to miss a game here or there we didn't want it to be a watch on the plate appearances. It's already hard enough to get him to take a day off."
Daniels said the club had talked about picking up the option over the winter and then talked with Beltre and his agent Scott Boras a few weeks ago. Daniels also said the club has had some internal talks about an extension for Beltre, 35.
"There's no rush at this point," Daniels said. "We want him here. I think he wants to be here. We all want to go out and have a good season. We could address that maybe a little different if he was 25 instead of 35 but he's obviously done very well in his career."
Beltre was the club's player of the year in 2014 and has been an All-Star in three of his four years with the Rangers. He's finished in the top 15 in American League most valuable player voting in all four years, won two Gold Gloves and two Silver Slugger awards.
MORE FROM FOX SPORTS SOUTHWEST:
– Ranking NFL quarterback salaries
– College football's highest paid coaches in 2014
– Oldest player on every NBA team
– Highest paid player of each NBA team