Beltre glad to get 2016 option 'out of the way' and back to work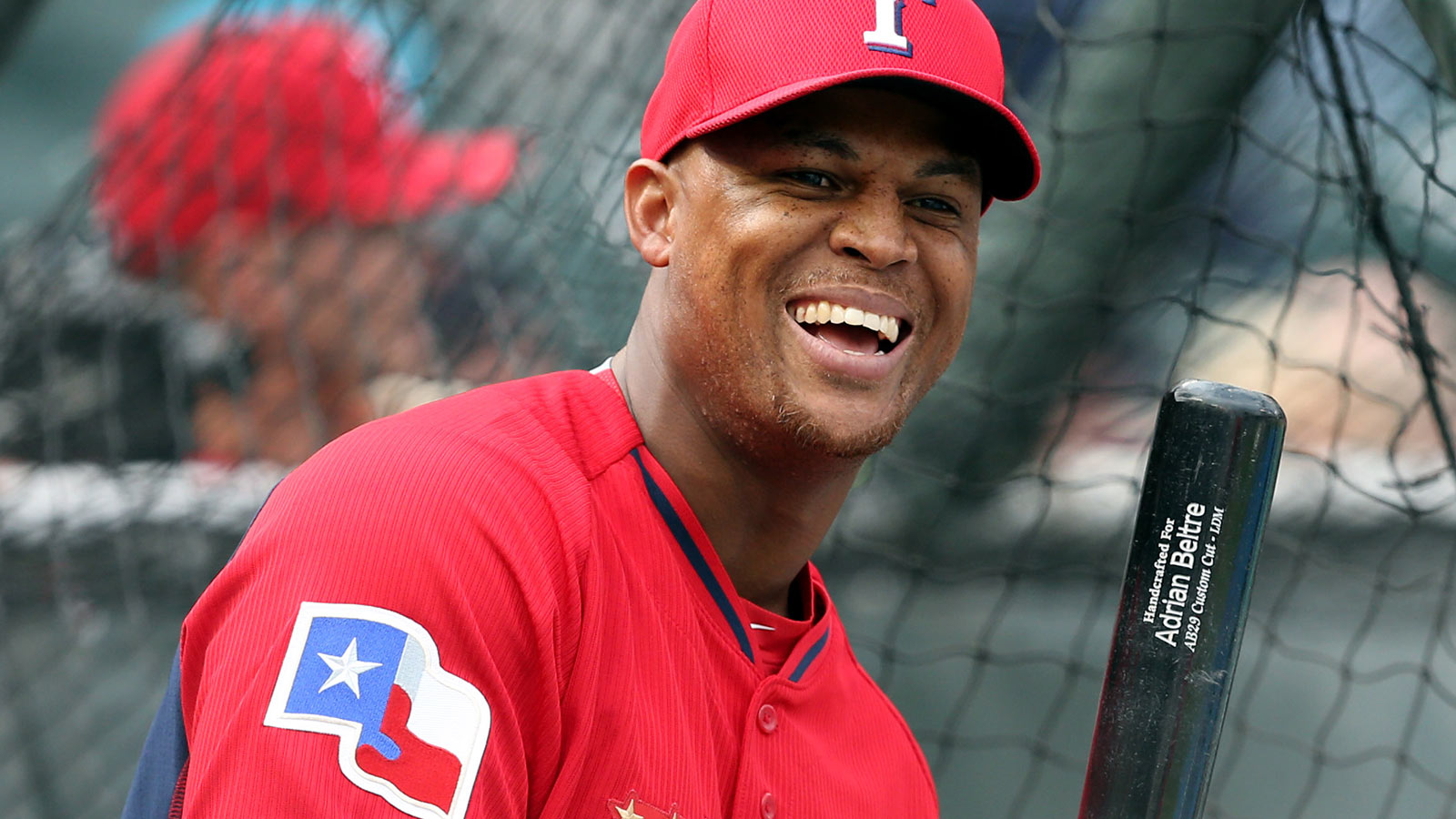 SURPRISE, Ariz. — Adrian Beltre may have had his 2016 option picked up by the Texas Rangers Monday but that doesn't mean anything has changed for the All-Star third baseman.
"It was a nice gesture by JD (Jon Daniels) and the front office," Beltre said. "It's not going to change a lot. I'll still go about it the same way. It's just nice to get it out of the way."
Beltre, 35, would have had the 2016 option kick in automatically if he would have reached 586 plate appearances this season. But Daniels didn't want that to be an issue or a distraction so the club amended the deal and picked up the $16 million option.
Daniels also said the club has had internal talks about extending Beltre, who has been a force with the Rangers since signing before the 2011 season.
Beltre knows he still has more baseball in him but he isn't thinking that far ahead.
"I can play when I'm 40 but I'm not going to drag stuff along if I'm not playing the way I'm capable of playing," said Beltre, who has finished in the top 15 in American League most valuable player voting in each of his four seasons with the Rangers. "I'm just going to quit and go home. I'll just go year-by-year and I'll try and get my body ready the best I can."
MORE FROM FOX SPORTS SOUTHWEST:
– Ranking NFL quarterback salaries
– College football's highest paid coaches in 2014
– Highest paid player of each NBA team