Rangers add lefty Sam Freeman to bullpen mix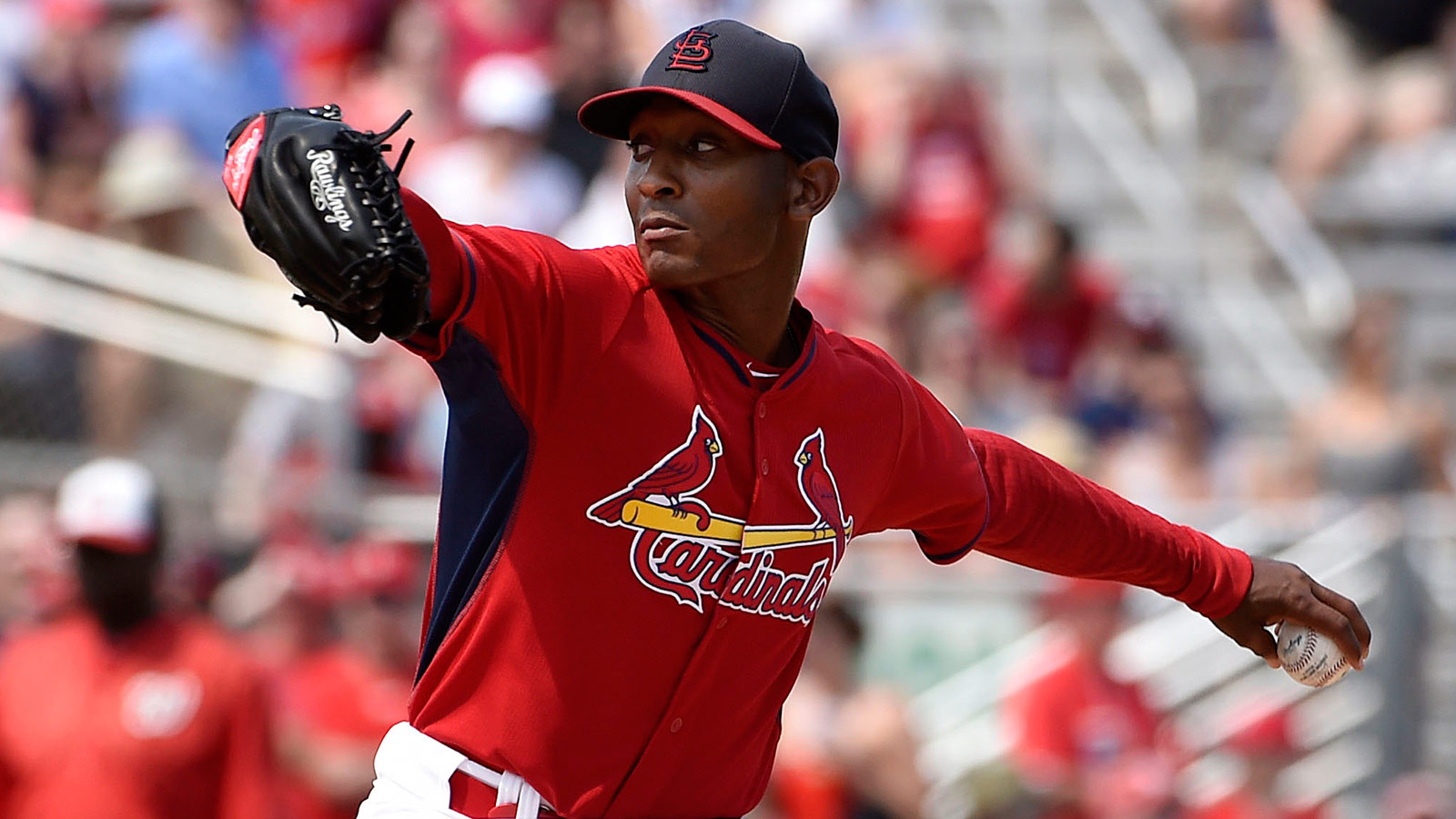 The search for a reliable left-hander in the bullpen may have finally come to an end for the Texas Rangers.
Texas made a deal with St. Louis, acquiring left-hander Sam Freeman for a player to be named later or cash.
Freeman, 27, is a Texas native who grew up in the Metroplex and went to high school at Hebron.
He's pitched in 81 games over the last three seasons for St. Louis. Last year he was 2-0 with a 2.61 ERA in 41 games for the Cards. For his career he has a 3.33 ERA with St. Louis. He's had better results against right-handers, who are hitting him at a .195 clip than left-handed hitters (.298).
Freeman was out of options but is now the likely lefty option in Arlington, replacing Alex Claudio in that role. Claudio has a 2.16 ERA this spring but allowed a homer to a lefty Friday and only has 15 games of major-league experience.
Getting Freeman wasn't the only move the Rangers made Saturday. The club also released right-hander Juan Carlos Oviedo and outfielder Nate Schierholtz and sent right-hander Ross Ohlendorf to their minor-league camp.
Ohlendorf was a favorite to win a bullpen spot because of his strong spring but has been slowed by a groin injury and will likely open the season on the minor-league disabled list.
Oviedo, who like Schierholtz was in camp on a minor-league deal, had a 4.91 ERA in four appearances this spring. Schierholtz hit .265 but was a victim of a crowded outfield picture.
Texas now has 40 players on its spring training roster, including Yu Darvish, Matt Harrison and Antoan Richardson.