Longhorns on verge of another lost season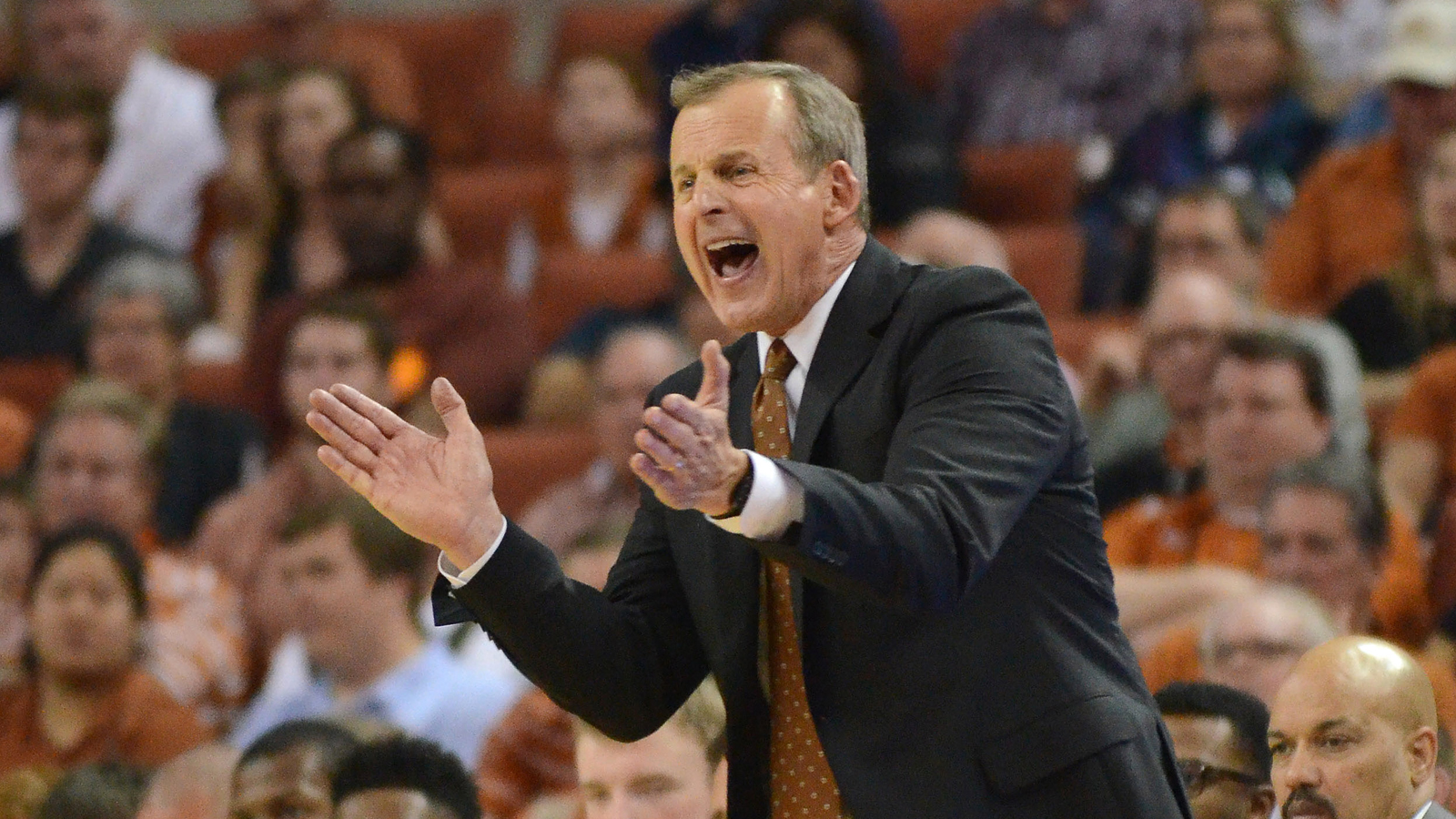 AUSTIN, Texas — Texas is running out of time to avoid being labeled as college basketball's most disappointing team of 2014-15.
The Longhorns missed another opportunity on Saturday to improve their unimpressive resume, falling 85-77 at home to No. 14 Iowa State.
"I know it's not a work ethic thing," Texas coach Rick Barnes said. "Right now we need some leadership, obviously."
Texas was expected to challenge Kansas for the Big 12 regular season title, but the Longhorns are fighting just to finish above .500 in conference play.
The nation's preseason No. 10 team, with the hype of top freshman Myles Turner, is now 17-10 overall and 6-8 in arguably the toughest league in college basketball. But five of those wins are against the conference's worst (Texas Tech, TCU, and Kansas State).
The only W they have to hang their hat on is a 27-point blowout of West Virginia on Jan. 22, but the Mountaineers will be looking for revenge when they host the Longhorns on Tuesday.
"Coming into this year, we know we have a lot more talent than a 6-8 team," senior forward Jonathan Holmes said. "We have a chance to get some quality wins the next couple of weeks and we need to capitalize on it."
After visiting West Virginia, the Longhorns will head to No. 8 Kansas before wrapping up the regular season at home against No. 20 Baylor and Kansas State.
"I wouldn't say there's pressure, we just have to find a way," said sophomore guard Kendal Yancy, who had a career-high 29 points against Iowa State. "I believe we'll figure it out."
Barnes' teams have always had some of the best talent in college basketball, but Texas hasn't advanced past the first round of the NCAA tournament since 2008. This year's team only a few games left to prove another once promising season is not lost.
"I told our team, 'I think we can beat anybody in the league,'" he said. "But it doesn't matter what I think. We have to do it."
While Barnes has taken Texas to new heights during his 17 seasons in Austin, just getting in the big dance shouldn't be a major milestone anymore. But they're struggling just to stay in the tournament conversation.
"I know everybody at this time of year wants to talk about that," he said. "It doesn't matter. There's 100 teams on the bubble. If we're good enough we will, but if we're not, we won't. Nobody's going to feel sorry for us."
Follow me on Twitter @LouisOjedaJr
MORE FROM FOX SPORTS SOUTHWEST:
– Ranking NFL quarterback salaries
– College football's highest paid coaches in 2014
– Oldest player on every NBA team