Texas DC Bedford: A lot of Sooners probably wish they were Longhorns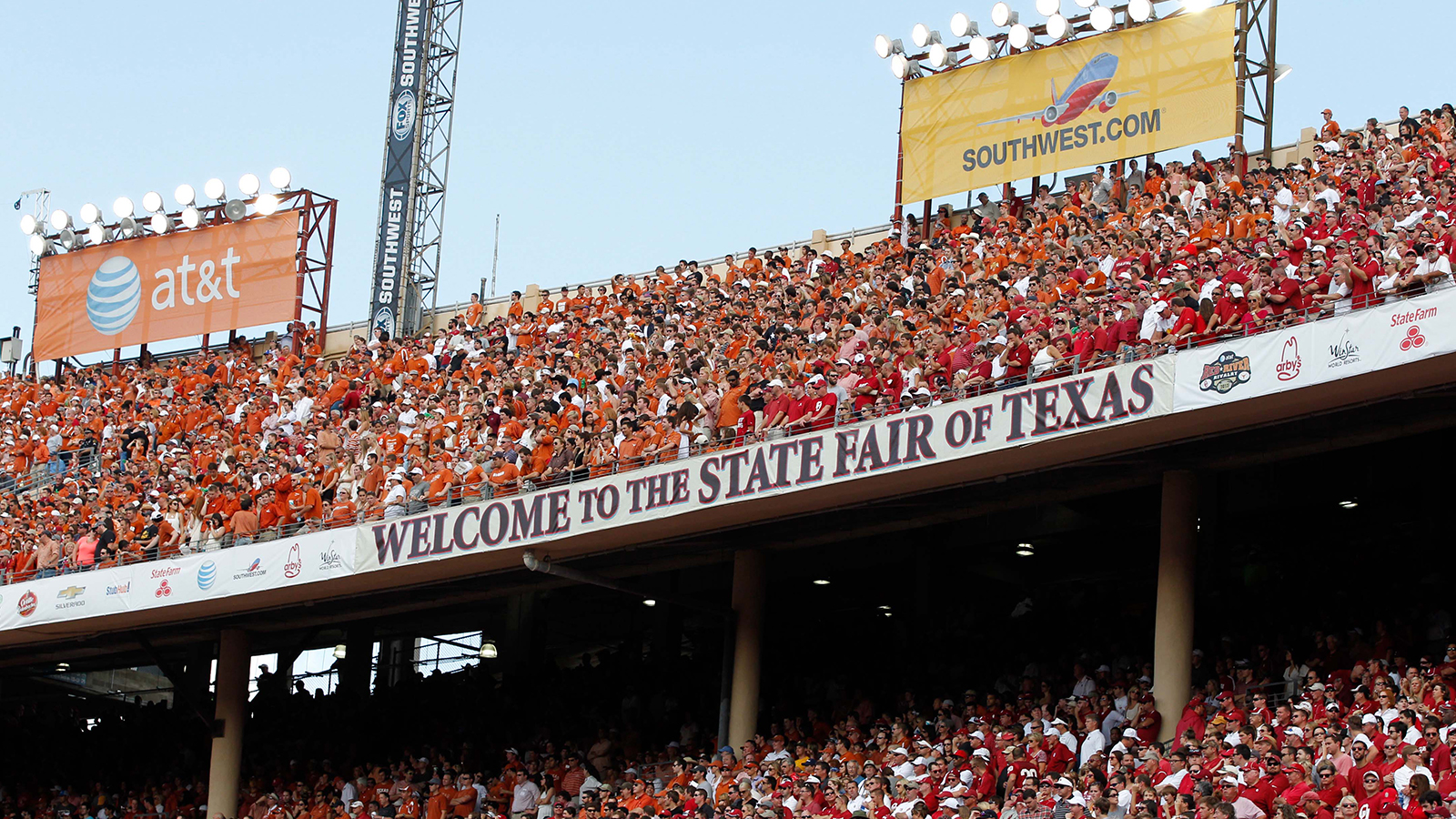 There's still a lot of passion in the Red River Showdown even though the stakes haven't been high heading into the rivalry game for several years.
Texas isn't in the conference or national title hunt, but the Longhorns are playing for something just as important when they face Oklahoma on Saturday in Dallas.
"It's Texas pride," defensive coordinator Vance Bedford said on Wednesday.
Bedford is in his first year on the Longhorns' coaching staff, but he knows all about the rivalry as a Texas cornerback from 1977-81. And he's fired up to be a part of it again.
"I got to live through my players, let's put the ball down at the 50-yard line and see what happens," he said. "They want to talk? We can talk. They want to fight? We can fight.
"That's the attitude you are going to have. They are going to come out and try to intimidate us. I'm an old school guy and I can't play anymore. They are very fortunate for that."
The Sooners' roster is loaded with native Texans, including quarterback Trevor Knight. Many other Oklahoma players and program legends were recruited by both schools.
"There's players from the state of Texas that went to Oklahoma," Bedford said. "A lot of those guys probably wish they would have come here because now their families can see them play. They are coming to our state, the state of Texas."
Despite the Longhorns' 2-3 record, Bedford is still confident his team will be ready to fight. Nobody is giving them much of a chance, but that's what everyone said last year before an unranked Texas team stunned the No. 8 Sooners.
Follow me on Twitter @LouisOjedaJr >>
MORE FROM FOX SPORTS SOUTHWEST:
– Ranking NFL quarterback salaries
– Best college football traditions