Texas coach Charlie Strong wants to bring back rivalry with Aggies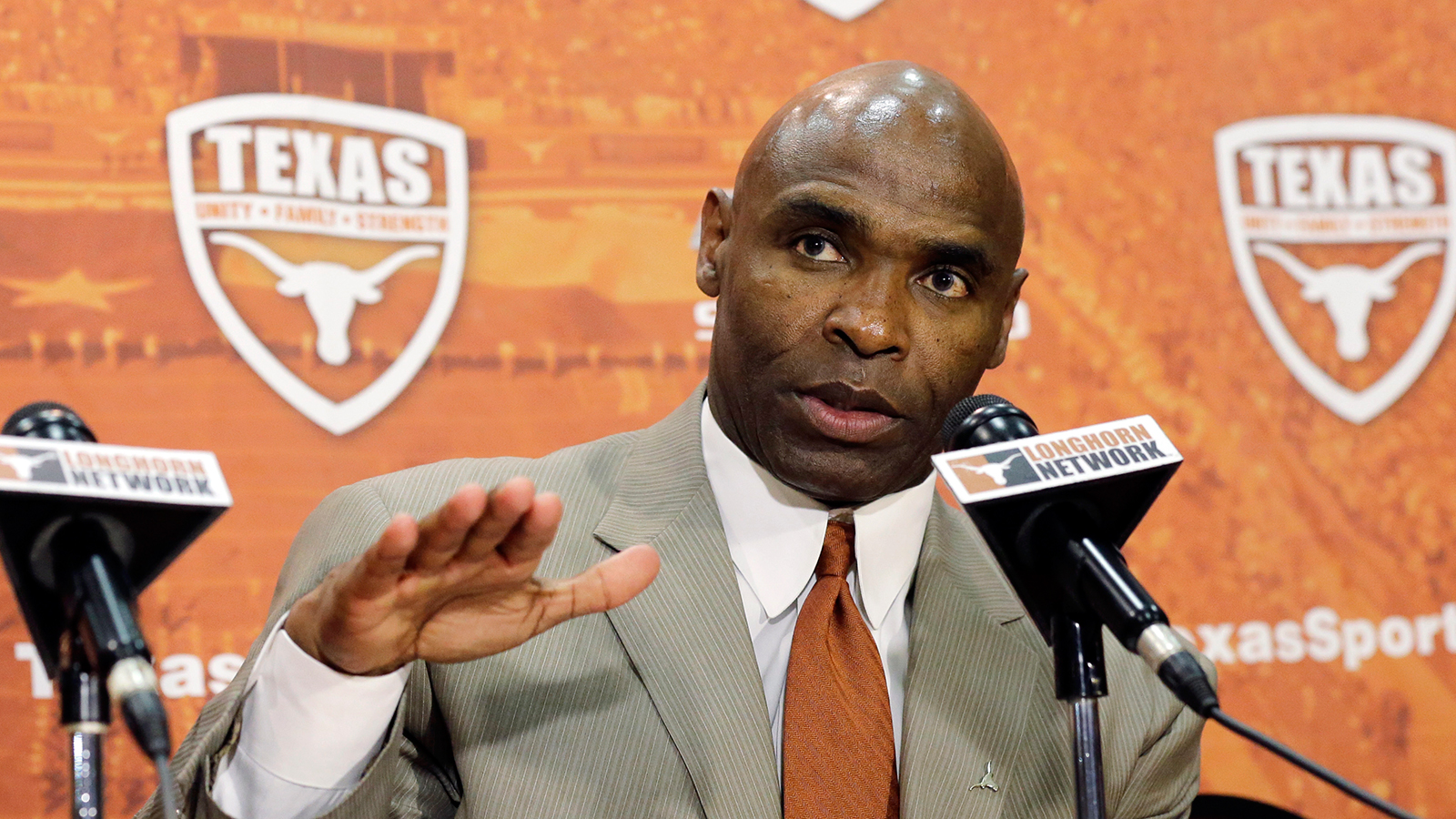 Texas hasn't seem interested in renewing its rivalry with Texas A&M since the Aggies joined the SEC in 2012.
But is there a change of heart with all the fresh faces on the Forty Acres in Austin?
Longhorns new head coach Charlie Strong would like to see the return of the "Lone Star Showdown."
"It's all about the two ADs getting together and getting that figured out," Strong told CBS Sports. "When you look at it, it's been such a huge rivalry game. … I think at some point it will get worked out."
Texas A&M wanted to continue the traditional Thanksgiving week game after deciding to leave the Big 12, but Texas seemed content to end it on a high note after winning final meeting in 2011 in College Station in dramatic fashion.
Former Texas A&M president R. Bowen Loftin has been pushing to keep the rivalry alive.
"There's no reason why we shouldn't play each other, if we want to," he told the San Antonio Express-News in November. "I think they (Texas) will at some point in time feel like it's the right thing to do, as well, and we'll get there. I've always said 'anytime, anywhere.'"
Retiring Texas athletic director DeLoss Dodds hasn't felt the same way.
"They left (the Big 12)," Dodds told The Daily Texan last year. "They're the ones that decided not to play us. We get to decide when we play again."
If the schools can't agree to home-and-home meetings, Strong has an idea.
"You'd like to play it in a neutral site somewhere, where every year it's in that spot, whether it's Houston or Dallas," he said.
The Longhorns already play their Red River Rivalry against Oklahoma at the Cotton Bowl stadium in Dallas.
Texas and Texas A&M had played nearly every season since 1894, with the Longhorns holding a 76-37-5 series lead.
Each school's fight song still references each other, along with many other traditions.
"When there's been so much tradition there, you'd like to see it continue on," Strong said. "That's my feeling on it. I'd love to play it."
Follow Louis Ojeda Jr. on Twitter @LouisOjedaJr