Texas A&M threatens to sue double amputee, cancer survivor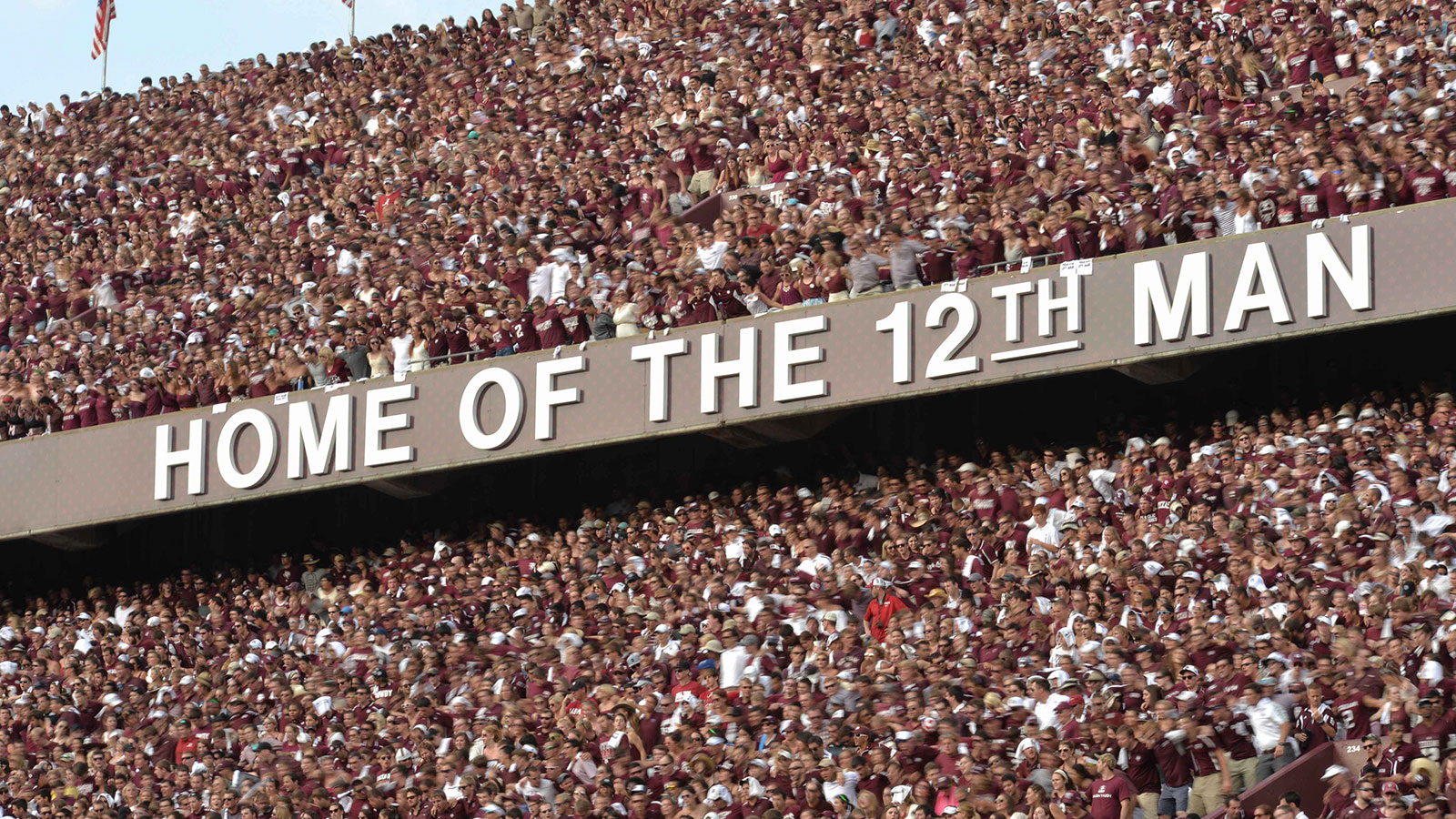 Texas A&M aggressively defends their "12th Man" trademark that dates all the way back to 1922.

They were granted a trademark of the term in 1990 and later prevented the Chicago Bears and Buffalo Bills from using the term.

The Bill and Seattle Seahawks now pay licensing fees to use the term and are forbidden from selling 12th Man merchandise.

If there was any doubt about Texas A&M's commitment to defending the trademark, there won't be any more.

The Aggies filed two complaints against four Bills fans for using the trademark in their website, 12thManThunder.com.

One of those Bills fans is a double amputee and a cancer survivor named Charles "Chuckie" Sonntag, according to the Buffalo News. Sonntag beat cancer last year. He's suffered from polyostotic fibrous dysplasia, also known as Albright's disease, since he was a child. His left arm was amputated 20 years ago and his left leg was amputated in March, according to the paper. He also lives on a monthly $825 social security check.

"My experience has proven two things: a handicapped person can accomplish just about anything and Texas A&M will sue just about anybody," Sonntag told the paper.

An attorney notified the university of Sonntag's disabilities.
Texas A&M is subject to lose its trademark if it does not actively take action to protect it.
The four fans changed the name of the website to BillsFanThunder.com, but Texas A&M demanded more.

Attorneys wanted all 250 posters promoting the site taken down from restaurants and bars around Buffalo.

"We have been negotiating about a turnover date for several weeks. When it became apparent they would not make that change, we gave them a deadline of last Friday to respond. The domain name still needs to be transferred from their ownership. It is still redirecting to their website. Their use of social media is still in question," Texas A&M spokesman Shane Hinckley told the paper.
Wednesday, Erie County Comptroller Stefan I. Mychajliw Jr. provided FOX Sports Southwest with a copy of a letter of support for Sonntag that he sent to Texas A&M University president Mark Hussey.
He offered to assist in reaching a "reasonable resolution" that avoided litigation, but called Texas A&M's threat "ridiculous and classless."

The purpose of the website was to organize support for the Bills to stay in Buffalo. Three more fans–Charles Pellien, Anthony Lynch and Paul Roorda–are also subjects of the complaints.

Pellien told the paper he felt like the university overreacted.

Everyone uses 'the 12th man.' It's a shame that people can actually buy and own words," he said. "We're not doing anything to harm their school, or take any business away from them or making any money off of it. It's just a fan organization that wants to save our Bills."