Texas A&M lineman Ogbuehi returning for senior season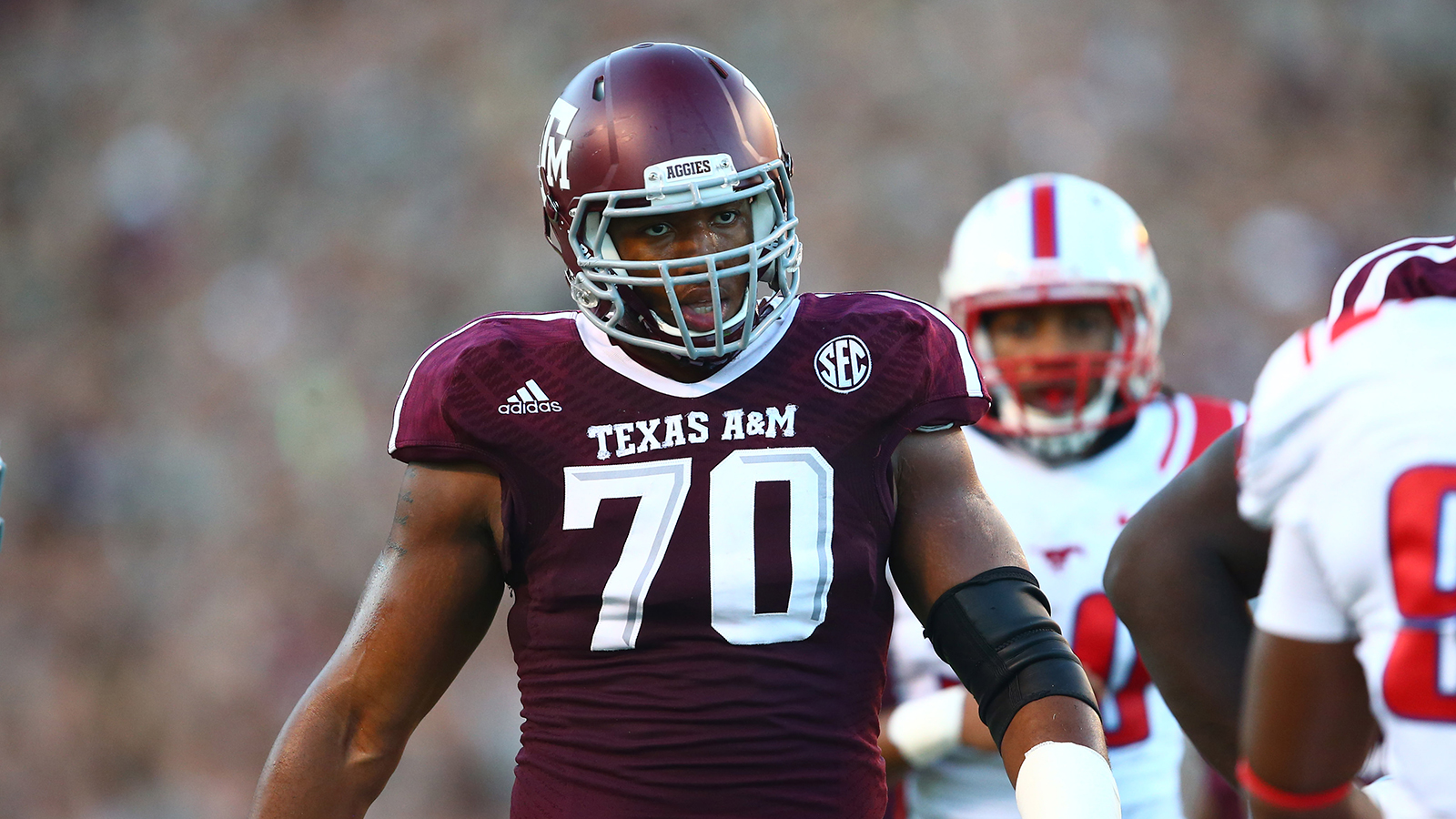 Texas A&M has already lost two key underclassmen to early entry in the NFL draft in the last week.
Offensive lineman Cedric Ogbuehi is not making it three.
Despite projections that he would go in the first round, the offensive tackle has opted to return to A&M for his senior season.
"I am happy to announce that I am returning to Texas A&M for my senior season," Ogbuehi said. "I love playing in front of the 12th Man, I really enjoy being around my teammates and I will be closer to earning my degree. I appreciated the information I received from the NFL and from coach (Kevin) Sumlin and coach (B.J.) Anderson and I feel it is in my best interest to come back to school. My family has been very supportive and I appreciate their love, input and guidance."
Ogbuehi has started 30 games at A&M. He moved from guard to tackle following his sophomore year.
"Cedric is a terrific athlete and one of the top offensive linemen in the country, and I am excited that he has decided to come back for his senior season," Sumlin said. "In addition to being a top football player, he is a great student and an even better person off of the field. He will be a great leader for our team."
Texas A&M receiver Mike Evans decided last week he was leaving for the draft and Johnny Manziel said Wednesday he was headed for the draft.