Texans coach O'Brien: 'We'll draft a quarterback'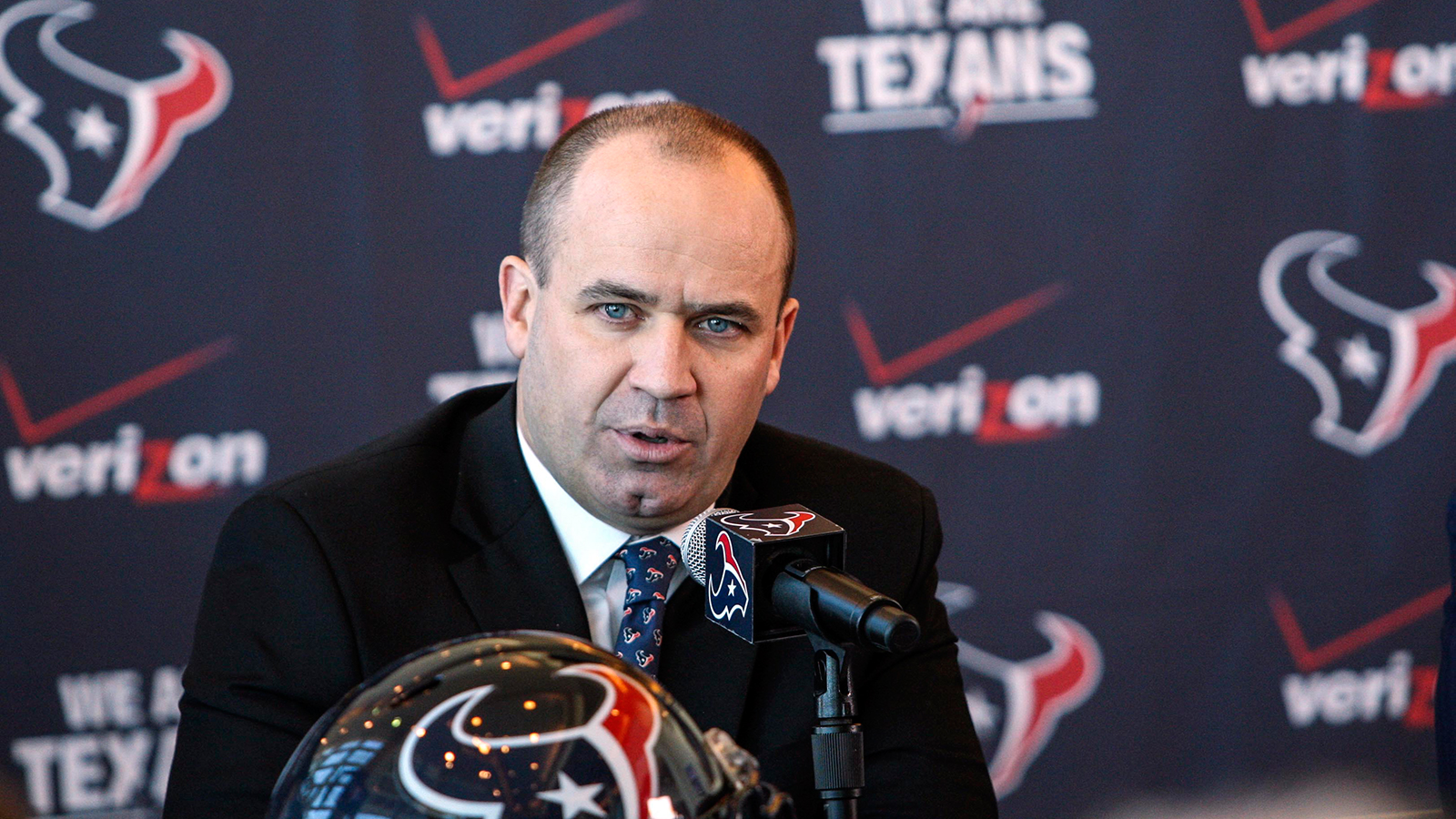 Houston Texans head coach Bill O'Brien confirmed the team will draft a quarterback in the upcoming NFL Draft, but it might not necessarily be with the No. 1 overall pick.
"I don't think there is any question that we'll draft a quarterback in the draft." O'Brien said in an interview with NFL Network. "Where we draft that quarterback? I don't think we know that yet. We're still in the process of studying all of these prospects, in the process of putting a grade on them, and trying to place to them where they would be in the draft… The big thing is, that it is such a long process and we're in the stage now where we are going to pro days and then we'll eventually bring them into to our facilities for an interview. As we get closer and closer we'll obviously be ready to make a decision on where we're heading with all the picks."
O'Brien notes that with no Andrew Luck-type, clear-cut answer for the No. 1 overall selection, the Texans wouldn't be opposed to taking a quarterback in a later round.
"The thing is, there's really, to me, not a lot of separation and there are more quarterbacks than just three." O'Brien said. "Obviously the three guys that everybody talks about — Blake (Bortles), Teddy (Bridgewater), and Johnny (Manziel) — those guys are good players, they've had great college careers, but there are other guys out there."
O'Brien specifically mentions A.J. McCarron (Alabama), Zach Mettenberger (LSU), Logan Thomas (Virginia Tech), Tom Savage (Pittsburgh), and Jimmy Garoppolo (Eastern Illinois) as other quarterbacks on the team's radar.
"To me, you've got 10-12 guys you really got to do a great job of evaluating and make the best pick possible wherever you pick these guys," O'Brien said. "I just see a lot of good quarterbacks. All of the guys have potential, which is a dangerous word, and you're trying to make sure you're doing what's best for your organization, what fits best for your organization when you make that pick of a quarterback."
The Texans last week traded away Matt Schaub to the Oakland Raiders for a sixth-round pick, one day after signing veteran quarterback Ryan Fitzpatrick.
Follow Shawn Ramsey on Twitter: @ShawnPRamsey