Texans mimicking Patriots under new coach O'Brien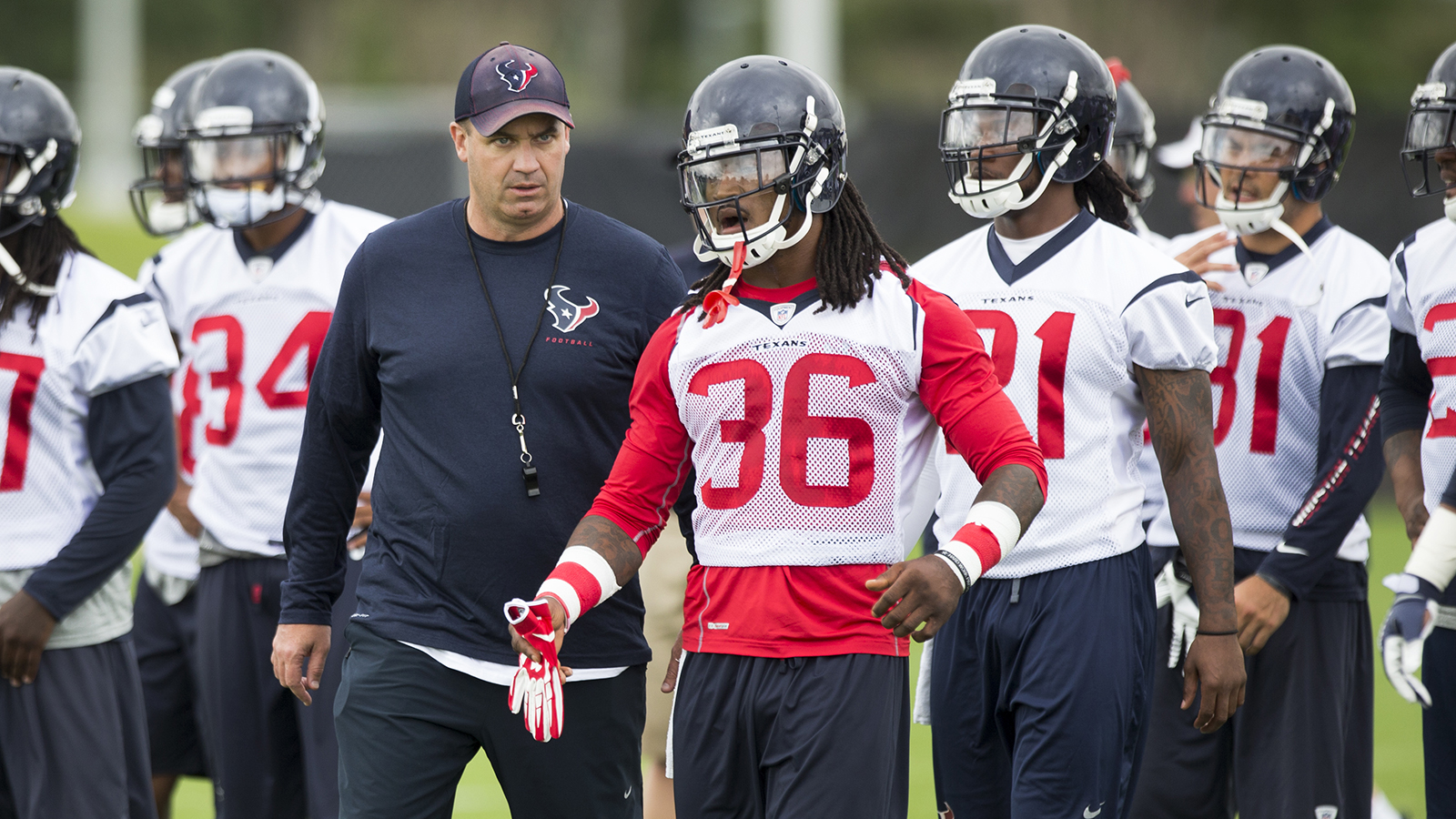 As the Houston Texans attempt to rebound this upcoming season after a dismal '14 campaign, it makes sense for them to mimic one of the perennial best teams.
According to quarterback T.J. Yates, the Texans this season will be the Patriots 2.0 under new head coach Bill O'Brien.
"Obviously watch a lot of Patriots films and seeing how they do it." Yates told CSN Houston. "We're trying to mimic them right now."
O'Brien, who Yates said is one of the "great football minds," has also been working on changing the tempo of the Texans' practices since taking over. He is using a system he helped develop while with the Patriots that has the offense speeding up at times and using the no huddle, a system that is still used today by the New England.
"Our view of tempo has evolved especially those of us who were in New England," O'Brien said. "We were a huddle team in New England and we were always a huddle team in New England. But then the last few years I was there we incorporated more no huddle and different tempos of no huddle."
While the Texans are trying to use the successful system of the Patriots, they may be missing one key component: a quarterback like Tom Brady. However it will be interesting to see if the system will work with one of the four quarterbacks (Yates, Ryan Fitzpatrick, Case Keenum, and Tom Savage) competing to be the starter in Houston.
O'Brien, prior to becoming the head coach at Penn State worked as an assistant, wide receivers coach, quarterbacks coach and offensive coordinator in New England between 2007-2011. In his three seasons as offensive coordinator, the Patriots ranked third, eighth and second in total offense.
Follow Shawn Ramsey on Twitter: @ShawnPRamsey