Texans LB Tarpinian kept brain surgery secret for 2 years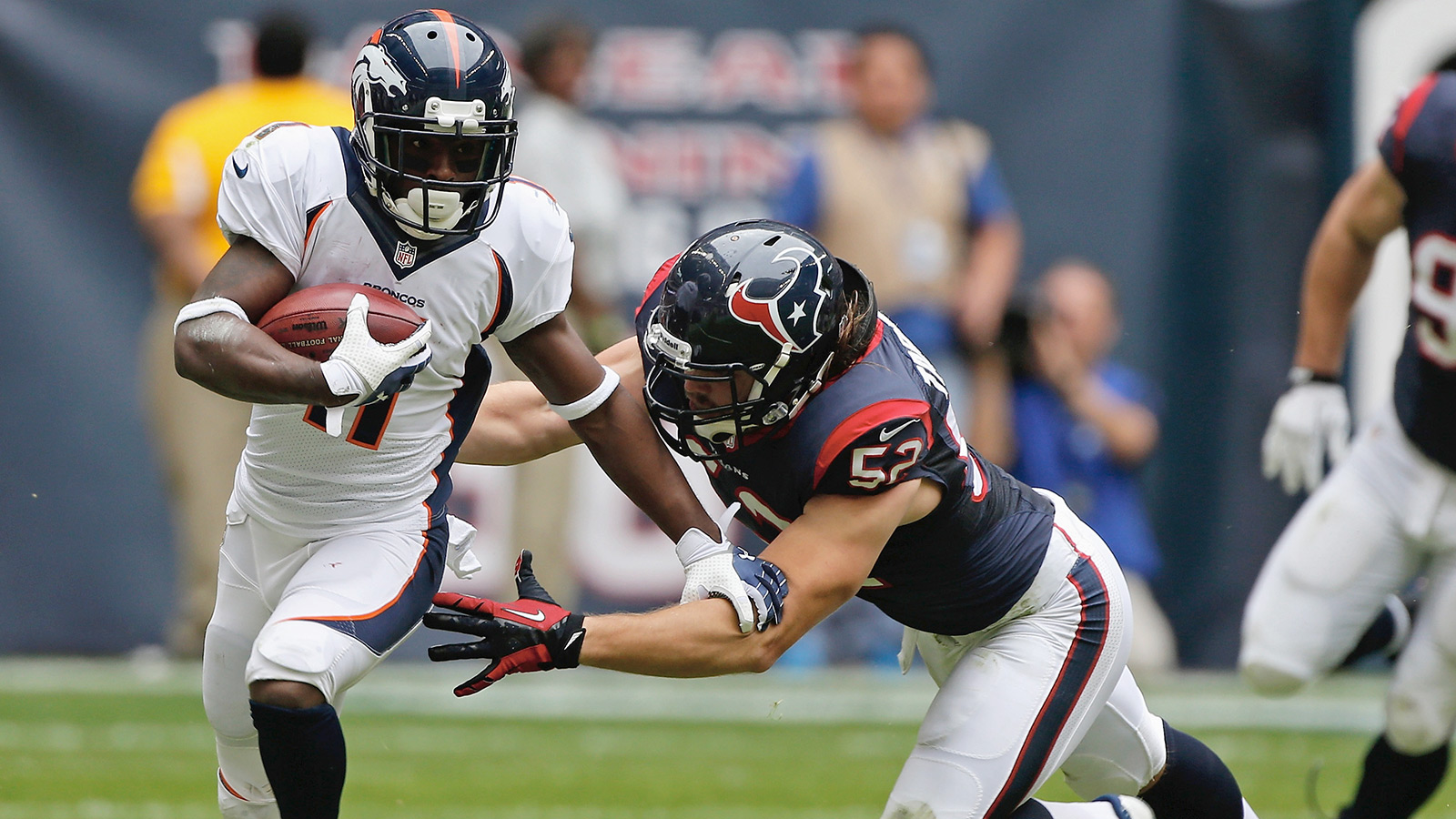 It's difficult to keep a secret in sports nowadays, but Houston Texans linebacker Jeff Tarpinian did for two years.
During his rookie season in November 2011 with the New England Patriots, Tarpinian was placed on injured reserve with a "head injury."
That injury was recently revealed as cavernous malformation and he underwent brain surgery to remove a collection of abnormal blood vessels, according to a report by the Houston Chronicle.
Tarpinian only told those close to him, Patriots coach Bill Belichick, and team owner Bob Kraft at the time.
"I kept it quiet," Tarpinian said. "I didn't really say anything because obviously future employers in the NFL, they hear brain surgery and it'll freak them out."
He was forced to have the procedure after tests discovered the cause of a 30-second post-practice blackout during the season.
But Tarpinian was relieved it wasn't a torn ligament or any other common career-ending injury.
"My logic was because it was the brain, at least it's not a knee – at least the recovery will be better," Tarpinian said. "I thought I'd wake up and I'd be fine. … I couldn't have been more wrong. It was horrible logic."
One other factor about the surgery concerned him.
"I had long hair and ended up having to cut it all off, so that was devastating," he joked.
Tarpinian signed with the Texans in October, and although the team has struggled this season, he's thankful to be back on the field.
Follow Louis Ojeda Jr. on Twitter @LouisOjedaJr.