Hoverboards finally a reality? T.O. goes for a test ride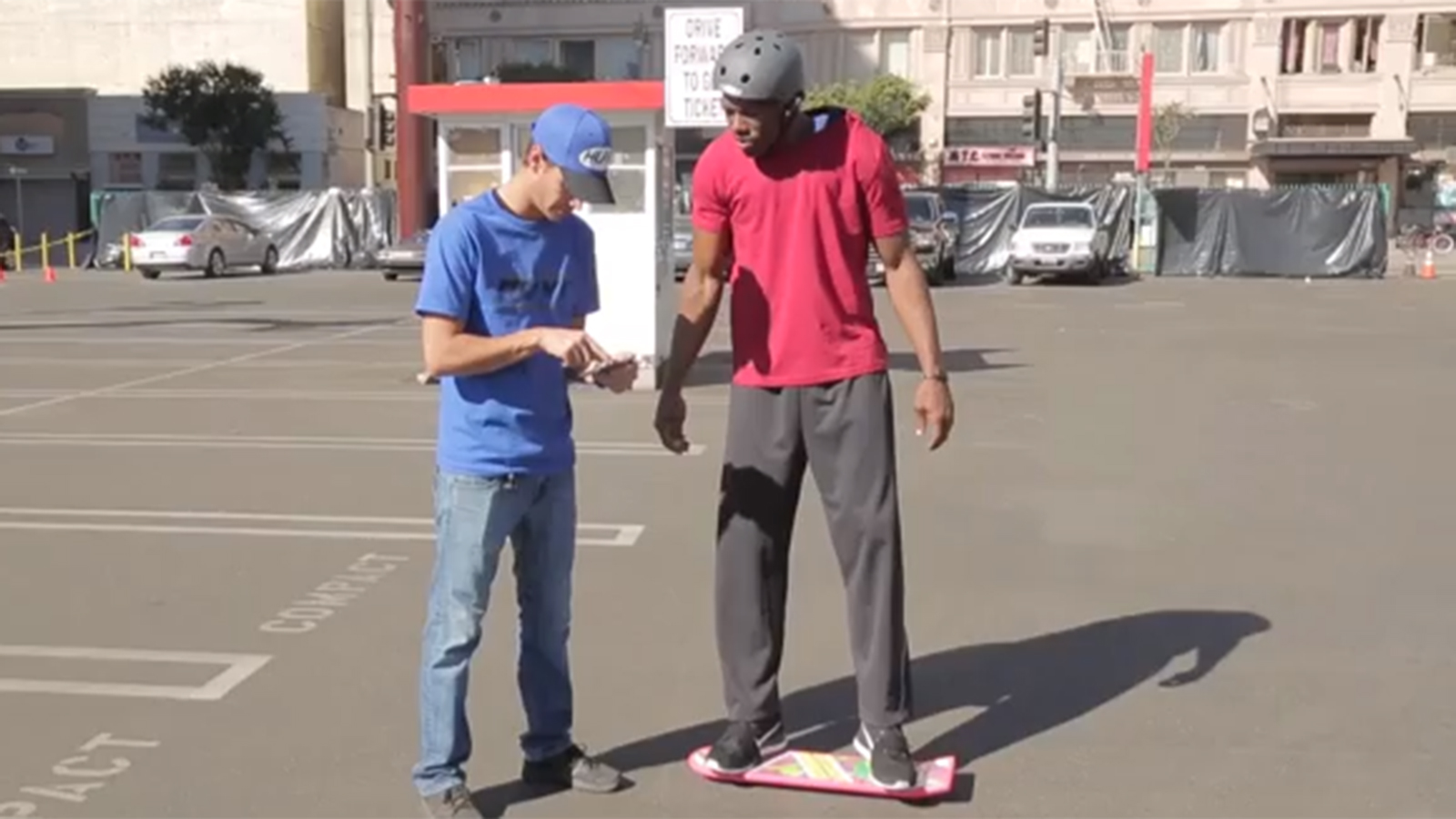 Next year it will be 2015, and that means the future is almost here for all "Back to the Future" trilogy fans.
But where are the flying cars and Hoverboards we saw in the first sequel everyone has been waiting for?
A company called HUVr claims some of that technology has finally arrived.
In a recently released video, Christopher Lloyd, who played Doc Brown in the films, introduces the Hoverboard to a group of athletes and celebrities, including former NFL receiver Terrell Owens and skateboarding legend Tony Hawk.
"The feeling is indescribable," Owens said as he stepped on the Hoverboard. "I felt like I was out of this world for a second, and I looked down and my feet are off the ground. And I'm like 'this is really happening.'"
Even Dallas Mavericks owner Mark Cuban is quoted on HUVr's website as an investor.
"Once in a rare while do you get the chance to be part of something this big. This is one of those times. I've never been so excited for a product I've invested in. This [expletive] thing is going to change the world!"
The website looks legit, but hidden in its legal terms section it states, "The inclusion of any products or services on this website at a particular time does not imply or warrant that these products or services will be available at any time."
"The information and materials on this website may contain inaccuracies and typographical errors. HUVr does not warrant the accuracy, completeness, or usefulness of such information and materials or the reliability of any advice, opinion, statement or other information displayed or distributed through the site."
Is it really real or are "Back to the Future" fans being given false hope once again?