Tepesch sends Rangers on road with positive vibe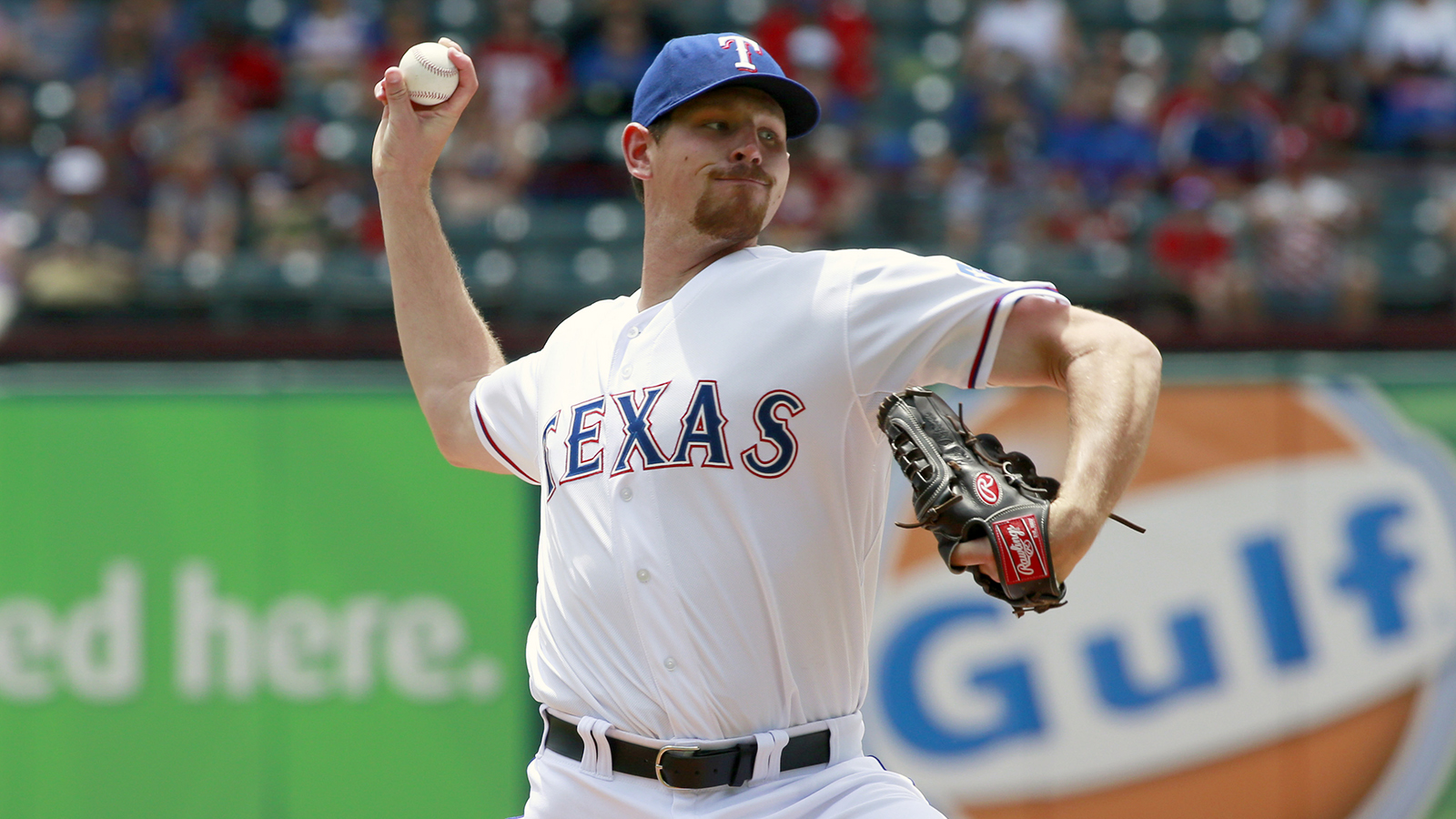 ARLINGTON, Texas – At least for a day the beleaguered Texas Rangers were able to put the jigsaw pieces together in what's been a puzzling season.
Texas starter Nick Tepesch did his part and the offense was there to back him up as the Rangers salvaged the final game of a 2-3 homestand with a 4-3 victory over Seattle.
Elvis Andrus hit a two-run homer and Shin-Soo Choo snapped a 3-3 tie with a 416-foot shot in the fifth inning and Tepesch and the bullpen did the rest.
Tepesch, who hadn't won a big-league game since last July 5, pitched 6 1/3 innings and allowed just three runs. He's the first starter other than Yu Darvish to notch a quality start since the now injured Matt Harrison did it against the Mariners April 27.
It was a refreshing way to end a homestand that's been plagued by injuries for a team that's getting ready to start an 11-game road trip.
And Tepesch deserves the bulk of the credit.
"I felt really comfortable," said Tepesch, who threw a career high 112 pitches and allowed five hits, three runs and struck out five. "I don't have any complaints really at all. I was getting ahead of hitters and throwing strikes."
Tepesch, whose rookie season was plagued by troubles the second and third times through the order, had only one hiccup Wednesday. That came in the fourth inning when Seattle opened the frame with three-consecutive hits, including a two-run homer from Robinson Cano. That turned a 3-0 Texas lead into a 3-3 tie.
But instead of wilting, Tepesch worked into the seventh. He even got a vote of confidence from manager Ron Washington in that inning. He walked Dustin Ackley with one out and Washington made a visit. But instead of pulling Tepesch, he allowed him to face John Buck and was replaced by Robbie Ross, who got a double-play grounder to end the inning.
"I just wanted to know how he was feeling and did he think he had enough to get the lefty up there because I had a lefty ready," said Washington. "The look in his eyes he convinced me and then I ended up having to get Robbie to bail me out."
Washington said Tepesch came up huge for a rotation that's in "shambles" because of all the injuries. Ross, Neal Cotts and Joakim Soria preserved the much-needed win for Texas.
It helped the pitching staff that they weren't battling uphill with a struggling offense. The Rangers made sure of that early as their first five batters reached safely. That was the first time that's happened since April of 2012 and Texas had a 3-0 lead after one with Elvis Andrus' two-run homer the big blow.
The Rangers hadn't had their first five batters reach in a game since April 21, 2012. And Andrus hadn't homered in Arlington in more than two years (April 11, 2012).
That's got to be a good sign for a team heading to Detroit without Prince Fielder, who is meeting with spine specialist Dr. Drew Dossett Thursday in Dallas.
"We feel good," said Andrus, who had the longest homerless drought in Globe Life Park history at 177 games. "I think everybody is relaxed a little more. Our bullpen is the strength of the team again. It's going to be huge. I think for the rotation, throw five or six innings and get a lead, I think we have a lot of good opportunities to win games."