Ten biggest questions facing the Saints heading into the 2014 NFL Draft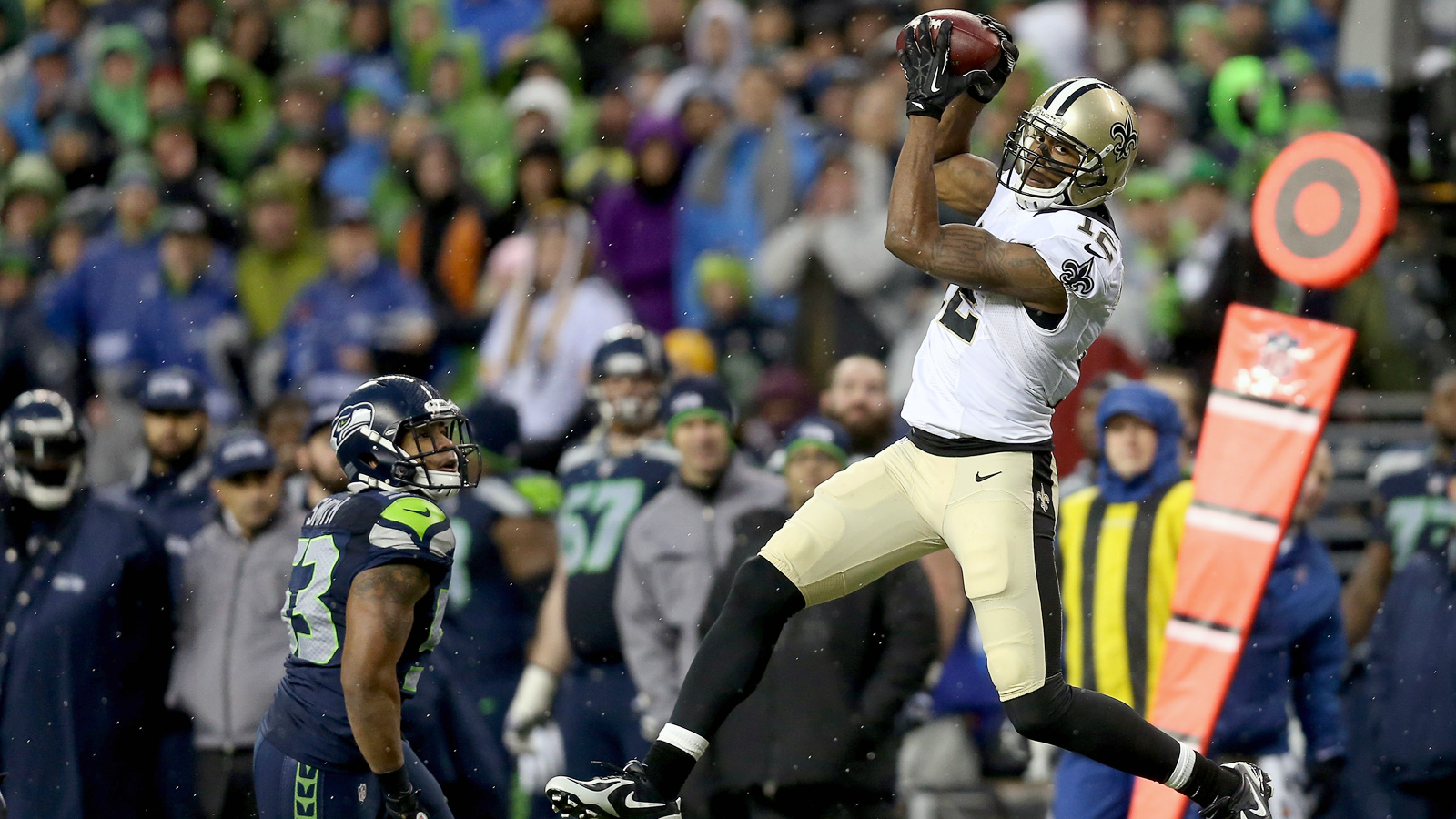 As we enter the final stretch before the draft, let's take a look at 10 questions facing the Saints that have a major effect on their draft strategy. Some answers are clearer than others, but they will all be addressed in some way after May 10th.
10. Is this the time to add another quarterback to the roster?
Having just turned 35 this January, Drew Brees is showing no signs of slowing down. In 2013, Brees finished with his third-highest completion percentage and third-lowest interception total in his career with the Saints. NFL quarterbacks today are playing longer than ever with rules in place to keep them in the game well into their late-thirties.
However, the Saints roster doesn't offer any reliable depth or young talent at the position. Brees' backup, Luke McCown, hasn't attempted more than one pass since 2011. He holds a career record of 2-7 and a passer rating of 68.3. He is not the answer long-term and it would be a stretch to expect him to win any games in the case of an injury to Brees.
This question will ultimately come down to whether or not the team feels like third-string quarterback Ryan Griffin has a future. Griffin signed as an undrafted free agent last offseason and he spent part of last season on the practice quad and the other part on the roster. Griffin offers prototypical size (6-foot-4, 221 pounds) and toughness in the pocket, but most think that he lacks NFL-caliber arm strength.
If the Saints do look to add another quarterback in the draft, they will most likely use a late-round pick. Keep an eye on Bryn Renner out of North Carolina. Because of an injury that shortened his 2013 season, Renner is flying under the radar in most pre-draft circles. From the games that I have scouted, he displays NFL-caliber arm strength, great anticipation on throws, and the ability to control an offense.
9. What will happen to the "Darren Sproles" role in the offense?
Darren Sproles' departure creates an opening for someone else to replace his role in the offense. While his role last season had been reduced considerably from his first season with the team in 2011 where he racked up 173 total touches on offense, he still played a major role in the passing game. Sproles finished 2013 with 71 catches on 86 targets, and according to Pro Football Focus, he ran 265 pass routes.
One option is for Pierre Thomas to play a bigger role in the passing game. In 2013, Pro Football Focus charted Thomas with 310 pass route snaps, which is an increase from the 220 he ran in 2012 and the 206 he ran in 2011. The extra pass routes led to a major increase in targets as well. Thomas was targeted 82 times in 2013 after being targeted just 45 and 55 times in the two seasons before.
Some have speculated that last year's undrafted rookie free agent Khiry Robinson could step into this role instead. This would seem to go against his usage in 2013, as he only ran six pass routes out of his 108 total snaps.
If the Saints choose to look outside of the roster, don't be surprised if they target Dri Archer out of Kent State. Archer is best known for his 4.26 forty-yard-dash, the fastest at the combine of any player, but he is also a dynamic player in space.
8. Will they target a center?
The Saints let in-house free agent center Brian De La Puente sign elsewhere for close to the veteran minimum despite the fact that his tenure with the Saints was widely regarded as a success. The decision really shouldn't come as that much of a surprise though. The Saints signed De La Puente cheap after he bounced around to several teams without sticking. Before De La Puente, the Saints employed Jonathan Goodwin from 2006-2010 after signing him on the cheap as an unrestricted free agent.
Because the Saints seem likely to continue their strategy of limited investment at the center position, in-house interior lineman Tim Lelito is the current favorite to start at center. Lelito was an undrafted free agent signing in 2013 and he made two starts at right guard.
Because the Saints didn't sign any cheap options at center to compete with Lelito, they could be looking to the draft to provide competition and insurance at center. If they do, I expect them to use one of their last two picks on a center. Bryan Stork out of Florida State hasn't received enough buzz, but he is a savvy pass blocker who made 39 collegiate starts while operating as the leader of the Seminoles' offensive line. Coincidentally, CBS Sports Rob Rang compared his game to De La Puente.
7. Will they draft insurance for Jimmy Graham?
Although the Jimmy Graham situation has yet to be resolved, most feel assured that he will be signed and on the field in Week 1. General manager Mickey Loomis has called the situation fluid, adding that they have a lot of time to get a deal done. Graham hasn't been completely coy with his displeasure, however, and there is a chance he stages a training camp holdout.
The "move" tight end position has been a major component of Sean Payton's offense since he first got here. If the tables turn and the Saints feel like they can't get a reasonable long-term deal done with Graham, there is a chance that they act fast to find his replacement. In the scenario that they do eventually come to terms, the Saints would have two dynamic tight ends that would present mismatch nightmares for defenses.
Although it seems unlikely given their needs elsewhere on the roster, the Saints could target Jace Amaro with their first-round pick. As I mentioned here, they were one of four teams present at his pro day. In the later rounds, they could target supremely talented tight end prospect Coly Lyerla out of Oregon if they deem his off-field issues to be a thing of the past.
6. What are they looking for out of the left defensive end in their scheme?
At one spot, the Saints are set with right defensive end Cameron Jordan. Jordan will be a staple for this defense for years to come, as his production exploded last season in Rob Ryan's 3-4 scheme.
At left defensive end, commonly known as the "5-technique" in the 3-4, the future is less clear. Last season, Akiem Hicks played the overwhelming majority of snaps at this spot. Originally billed as a tweener prospect that could play nose tackle, Hicks was predictably very strong as a run defender. According to Pro Football Focus, he finished in the top 15 against the run for all 3-4 defensive ends. On the other hand, he was one of the 15 worst 3-4 defensive ends in Pro Football Focus' pass rush grade. Don't let his five sacks fool you, because aside from those, he tallied just 16 more quarterback pressures (hurries and hits combined).
The Saints will have to decide whether or not they are looking for their 5-technique to provide consistent pressure. At the very least, they could look to draft another defensive end with this skill-set to rotate in with Hicks. As I mentioned above, Hicks can also rotate in at nose tackle with John Jenkins and Broderick Bunkley.
I wouldn't be surprised if they consider Kareem Martin out of North Carolina with their second-round pick. At 6-foot-6, 272 pounds, Martin has the ideal build to play defensive end in this scheme. He has flashed as a disruptive pass rusher off the edge and his long arms help him to bat down passes at the line of scrimmage.
5. Can they count on Victor Butler?
Last offseason, the Saints signed outside linebacker Victor Butler as an unrestricted free agent. Butler had played in 2012 with the Cowboys when they had Rob Ryan as their defensive coordinator. Unfortunately, he never got to play a snap for the Saints after tearing his ACL.
While the Saints pass rush fought through the loss, it's fair to assume that the team expected big things from Butler. In 2012, he was a very efficient pass rusher despite playing limited snaps behind Demarcus Ware and Anthony Spencer. Despite playing just 300 snaps, he ranked inside Pro Football Focus' top 10 outside linebackers by racking up 15 quarterback pressures.
Because the injury happened in last season's training camp, Butler has had ample time to recover and he is on schedule to be fully healed heading into training camp. However, the team will head into next week's draft with no first-hand observations of how he looks on a football field. They may prefer to use Butler as a rotational outside linebacker on passing downs.
If they are looking for someone else to add to the rotation, don't be surprised if they target Demarcus Lawrence out of Boise State in the first round. He met with the team earlier in April and I profiled his skill-set here.
4. Will they target another inside linebacker to help stop the run?
The Saints' biggest weakness on defense last season was their ability to stop the run. While Curtis Lofton served as a solid run defender when teams punched it through the middle, he lacked the speed and range to go sideline to sideline and make the plays needed to limit big gains. This role was supposed to be filled by the other starting inside linebacker, David Hawthorne, but he struggled against the run and pass. Overall, the Saints failures in run defense can be largely attributed to their inside linebackers.
It seems likely that the Saints will draft an inside linebacker, but they will have to decide if they want to target a rangy prospect who excels in coverage and can make plays sideline to sideline or a two-down thumper who can stuff the run up the middle and take on blockers. Because they already have the latter in Lofton, I believe they will look to target the former. When you go back and review the big runs the defense allowed, you will see that a majority came off tackle or off the edge.
They should look to target Christian Kirskey from Iowa with their third-round pick. Kirksey is one of the most underrated prospects I have scouted, and his skill-set reminds me of Sean Lee when he came out of Penn State.
3. What role do they forecast for Champ Bailey?
Even after the signing of Champ Bailey, cornerback remains a major need for the Saints heading into the draft. Bailey actually had a very productive 2012 season, but it was scarred by the memory of one play that came against the Ravens in the playoffs. According to Pro Football Focus' grades, he finished that season as the 10th-best cornerback in the NFL. Last season wasn't as kind to him, but the caveat is that he played through a nagging foot injury. He blamed his poor play on the injury.
Even if Bailey returns to his 2012 form, the Saints will need a cornerback for nickel defensive packages when the opposing offense goes to an 11 personnel formation, featuring three wide receivers. In-house options Corey White and Patrick Robinson have been underwhelming.
The Saints' need for another cornerback is clear, but they will need to decide if they want to play Bailey as their primary slot cornerback or as an outside cornerback. Bailey has had success in both positions in the past, but given his size and speed at this point in his career, he may be best suited for a slot role.
It would be then make sense for the Saints to target a big cornerback in the draft who can play on the outside in Ryan's scheme. The Saints could target Bradley Roby out of Ohio State with their first-round pick. He met with the team earlier in April and I profiled his skill-set here.
2. Are they comfortable with Terron Armstead as their starting left tackle?
Late last season, Terron Armstead took over the starting left tackle spot for the struggling incumbent starter, Charles Brown. This offseason, the Saints let Brown test free agency, and he signed with the Giants. Considering how thin they are at the position, it's easy to say that the Saints will draft an offensive tackle. How high they take one will depend on how confident they feel with Armstead protecting Brees' blindside.
According to Pro Football Focus, Armstead played admirably down the stretch and in the playoffs after taking over aside from his first game against Greg Hardy and the Panthers. He has all the tools to succeed, after posting the best forty-yard-dash time ever for an offensive lineman at the NFL Combine, to go along with his other impressive physical attributes. Of course, we only have a small sample size to evaluate how he has fared on the field. He should only get better.
Although it would not completely surprise me if the Saints opted to draft an offensive tackle with their first-round pick, I don't expect them to. The offseason plan has proven that they are in win-now mode, and they will likely spend the pick on a position of greater need. I would expect them to draft a tackle in the mid-to-late rounds like Seantrel Henderson out of Miami.
1. What direction do they want to go at wide receiver?
Mark this down: the 2014 NFL Draft will go down as a major turning point for the Saints offense. The Saints' wide receiver corps is undergoing a complete remodeling that began in last year's draft when they selected Kenny Stills. Although it went largely under the radar, Stills had an outstanding rookie season and posted the best "passer-adjusted catch rate" of any wide receiver in 2013, according to Mike Clay.
Outside of Stills, the rest of the group carries with them plenty of question marks. The team released long-time veteran and slot receiver Lance Moore for salary cap purposes. Their number one wide receiver, Marques Colston, is one year older and dealing with chronic foot issues that Sean Payton has recently claimed would not go away this season. He is also coming off of his worst season in his career.
So it seems that it's not a question of if the Saints will draft a receiver, but instead when and how many they will select. Luckily for them, this is the deepest and most talented wide receiver group that I have ever scouted. Those who have been draft enthusiasts long before me have claimed that it is the best class since 1994.
The Saints will likely have value options that fall to them in every round, and I broke down seven examples here. Out of the prospects that they are likely to target with their first-round pick, they have met with Odell Beckham Jr. and Marqise Lee so far. I would expect the Saints to add two prospects at wide receiver.
For more on the Saints, you can follow Dan Schneier on Twitter @pff_danschneier, "Like" him on Facebook, or add him to your network through Google. Feel free to contact him directly through email with any questions or concerns at Dan.Schneier27@gmail.com.