TCU's Pachall confident NFL still in his future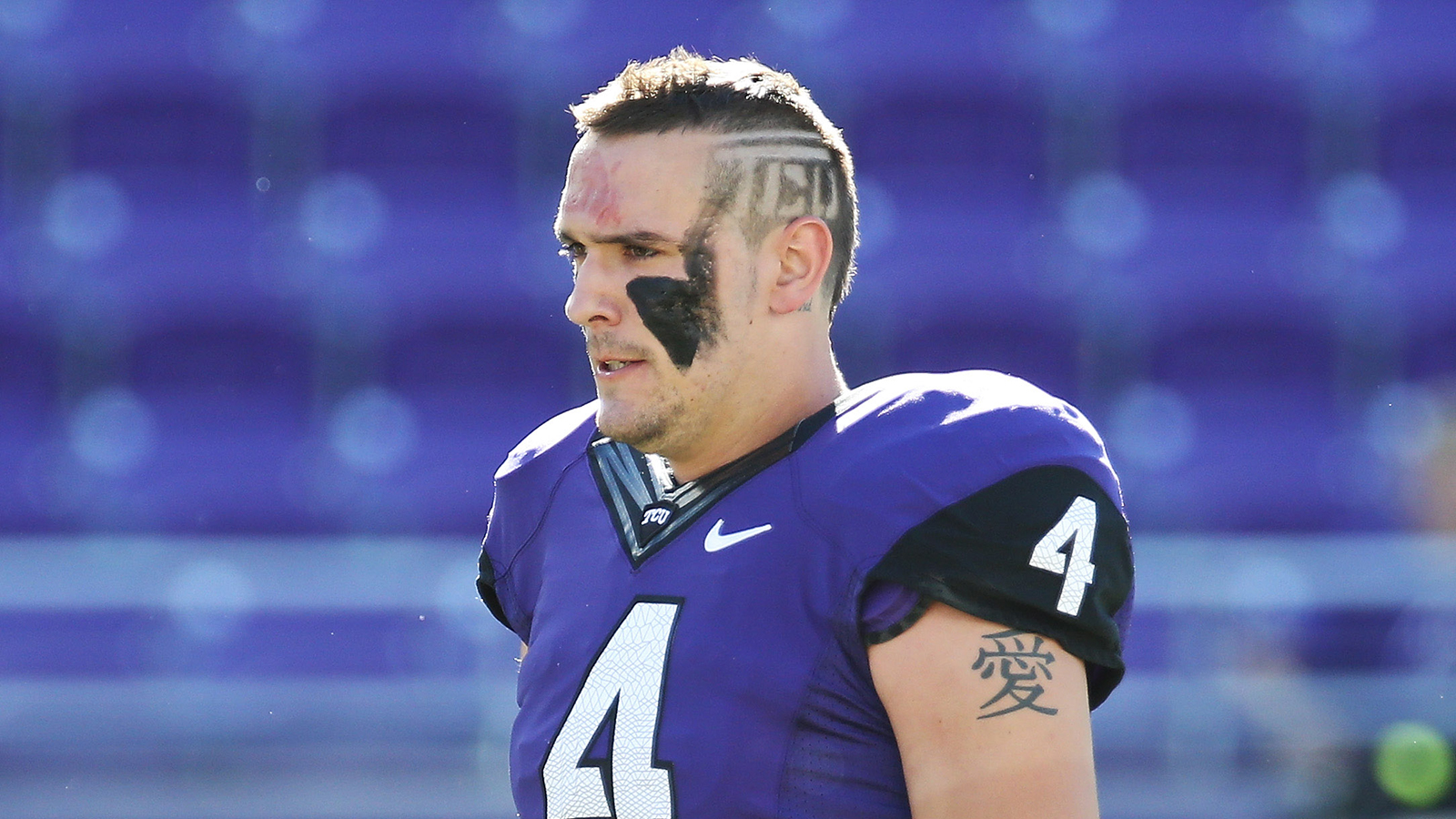 FORT WORTH, Texas –€" Former TCU quarterback Casey Pachall has helped contribute to what could be a bumpy road to the NFL for the ex Horned Frog signal caller.
All Pachall is looking for is a chance to show what he can do at the next level.
He took a step in that direction Thursday as he was one of eight former TCU football players to work out in front of 26 NFL scouts at the school's pro day.
As much as NFL talent evaluators want to see what Pachall can do on the field, they want to know that a past that's included a DWI arrest in 2012 and time in a treatment facility for alcohol abuse won't impact a future playing career.
Pachall, who wasn't invited to the NFL Combine, knows those are questions he'll have to answer if a team gives him a chance either by drafting him next month or signing him to a free-agent deal. He's ready for the challenge.
"It's extremely important," Pachall said of his pro day work. "Coming out here was really important and not getting invited to the combine, it makes it even more important. Not only did I not get a chance that there, I've got a limited time to show what I have."
Pachall, who was been training at Michael Johnson Performance in McKinney, did all the drills Thursday at TCU. He threw 72 passes during his workout, and only five hit the turf. He had three bad throws and two were dropped.
Two years ago Pachall's path to the NFL seemed a lot easier after a standout sophomore season. But he played in just four games as a junior before his arrest, which led to him leaving the team for help. The 6-5, 230-pounder returned for his senior year but broke his left arm and then struggled when he did play. Pachall's senior year ended with six touchdown passes and 10 interceptions, not exactly the kind of numbers NFL teams fawn over.
Getting passed over at the combine didn't help matters. Nor did a senior year in which he completed just 56.4 percent of his passes for a team that went 4-8.
Pachall said he has no doubt that he's an NFL-caliber quarterback and he liked a chance to show that at the combine.
"I felt other guys had a little step on me because they played a full season," he said. "As far as athletic ability and throwing wise, I didn't feel behind at all especially after watching a little bit on the combine. I felt like I could have gone there and done my thing around those guys and maybe turned a few heads."
He had that chance Thursday and made what he could out of it.
"I'll say one thing for Casey is he's got a real good arm," said Tennessee Titans scouting consultant C.O. Brocato. "I think he needs to learn to follow through a little bit more with the bottom part of his feet. His arm is there and everything so there won't be any problem. He's got some things he's got to learn but he's got a good arm. He's got size and he's a tough kid."
TCU head coach Gary Patterson believes Pachall has put the off-the-field issues behind him. Once Pachall returned from his broken arm during the season, Patterson said coaches who watched him in practice had no doubts that Pachall has the arm strength to play in the NFL.
"He just needs to keep doing well in his drills and if he doesn't get drafted then I think for sure he'll get into camp," Patterson said. "He's very smart football-wise person. He's got the arm strength."
Pachall said he hasn't had any contact with NFL teams since playing in an all-star game in January and he doesn't have any interviews planned. He realizes that in the NFL process his past will be a topic and he's ready for it.
"Probably more than 60 percent is off the field, maybe more than that," said Pachall, on what he needs to show NFL teams. "They're not going to want to invest a lot of money in you if you can't keep your head on and stay out of trouble. That's the big thing, especially with me and my shaky past. That's a big key for them whenever it comes down to draft me or free agent or anything like that. It's pretty big. I can only say so much but as long as I keep my rap sheet clean from here on out, like I have been, that's how I'm going to do it."