TCU fighting distractions, uncertainty this spring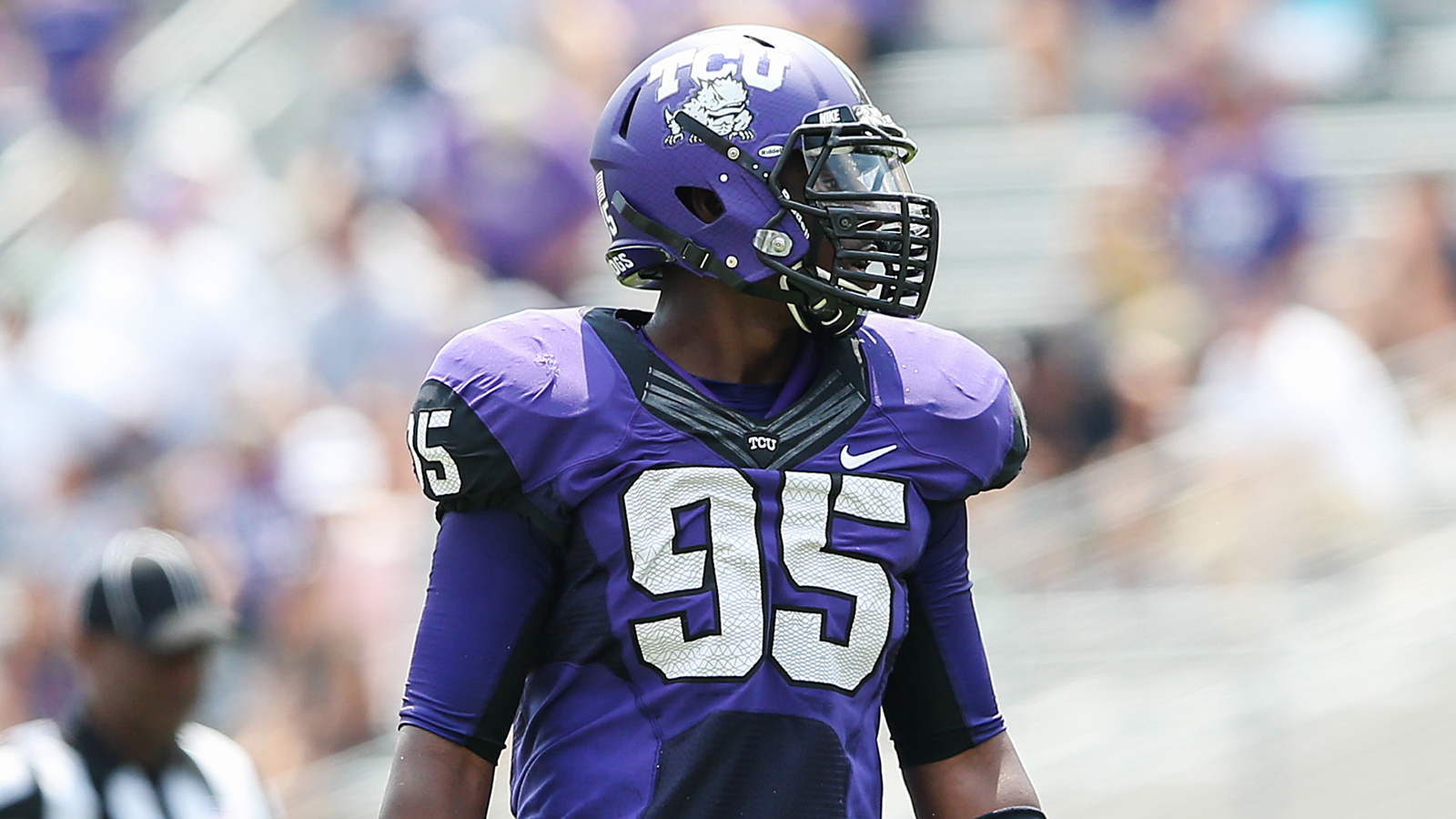 TCU kicked off the first of its 15 spring practices on Saturday and the Frogs, returning from their first losing season since 2004, have a lot to tackle this offseason.
Let's take a closer look at the Frogs.
Record: 4-8 (2-7 Big 12)
Returning starters: Seven offense, eight defense
Who's the quarterback? Seniority means Trevone Boykin is taking the majority of the first-team reps to begin spring, but coach Gary Patterson made it clear last season that Boykin's the team's most consistent receiver. He's needed badly in a unit that had one of the most disappointing seasons of any position group in the Big 12 last season, relative to talent. Kansas native and former blue-chip recruit Tyler Matthews will also compete during the spring, and if you don't hear Patterson make a strong committment to either quarterback, don't be surprised if incoming freshman Foster Sawyer or Grayson Muehlstein emerge from fall camp as the new starter. Bringing in a pair of new OCs means new eyes seeing new things at the quarterback spot, which could breed unpredictabiliy. More on the new coaches later.
Can the new captains prove Casey Pachall wrong? The former TCU quarterback Pachall ripped the program in a recent interview and introduced a whole load of questions for the spring.
"It's rough right now. There is zero leadership. Nobody wants to step up and take charge of anything. It's rough. That is why they have the stuff they did," Pachall said.
Receiver Brandon Carter is focusing on academics and won't be practicing. He has the experience, but didn't see eye-to-eye with Patterson last week. Defensive end Devonte Fields spent more time in 2013 on suspension than on the field. Waymon James was suspended and left the team in November. Those are three players with the talent to be leaders who didn't do it last year. Receiver LaDarius Brown was also kicked off the team after a marijuana arrest last month. To be fair, Pachall has had his own leadership issues, but too often, having control of a locker room is overlooked. A coach needs a strong base of leaders to reinforce his message to the rest of the team when he's not around. Without it, TCU's not going to bounce back next year. Will leadership emerge this spring?
Will the offense make strides? Patterson made a pair of good hires this offseason to give his offense a jolt of energy. Doug Meacham came to TCU from Houston will call plays. Sonny Cumbie jumped over from Texas Tech to share OC duties, and the biggest difference in TCU's offense immediately should be the speed. They'll need to find and groom a quarterback who can deliver the ball accurately first. That's been an issue for TCU the past two seasons, and with Meacham and Cumbie's background in Air Raid offenses, that'll be a focus this season, as well as repairing a damaged group of receivers who underachieved a year ago. Meacham will coach inside receivers and former OC Rusty Burns will handle the outside receivers. Finding depth on the offensive line is also a must this spring. Tayo Fabuluje returned to the team after planning to transfer to BYU last year.
Player to watch: Devonte Fields, DE. Fields produced the scariest offseason headline for TCU when he was attacked at his home, but Patterson's clearly fed up with Fields after a disappointing 2013 season. Fields won the Big 12 Defensive Player of the Year honors in 2012 as a true freshman but was suspended two games to begin 2013 and suffered a foot injury that ended his season before it seemed like it had started. Patterson wasn't in a mood to talk about Fields after Saturday's practice.
"We're not going to talk about good players. You prove you're a good player," Patterson told reporters. "Devonte had so much publicity as a freshman [and] probably didn't handle it very well as a sophomore."
If Fields is going to first get back into Patterson's good graces and progress his way back to becoming an impact player in the Big 12, he'll have to start proving it this spring. Patterson told me last spring he was already a bit perturbed at Fields, and the junior defensive end has a lot to prove this offseason. Is the work ethic there?
Additionally, keep an eye on cornerback Ranthony Texada. The speedy corner from Frisco, Texas is near the top of the list to replace NFL-bound Jason Verrett, who left TCU as one of the most talented defenders in program history.