TCU DE Devonte Fields attacked, robbed at home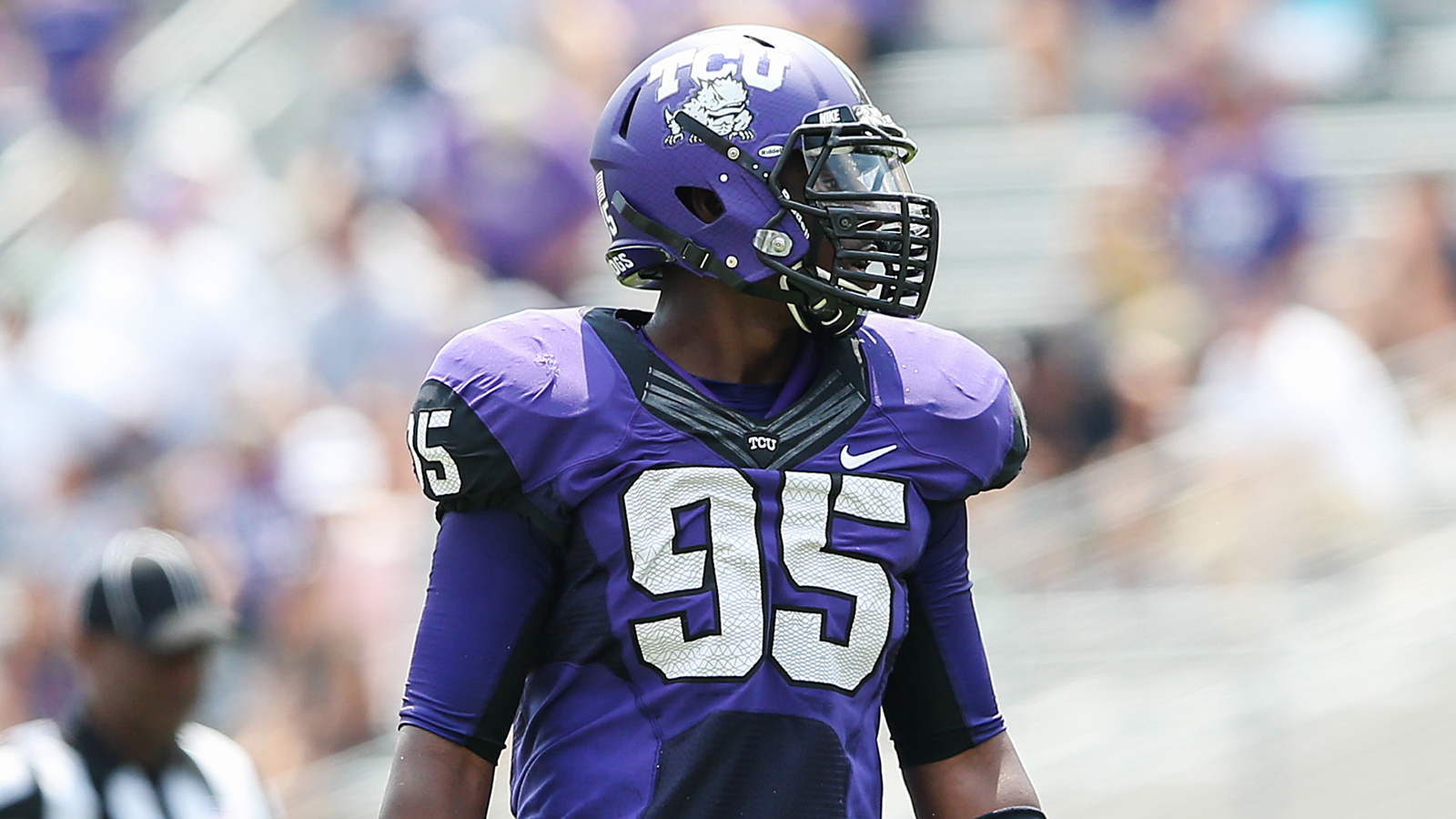 TCU defensive end Devonte Fields was attacked at his home early Tuesday morning, according to a police incident report.
TCU 360 first reported the incident.
Fields walked outside to start his car and was walking back toward the door to his home when three suspects came up behind him. One of them struck Fields on the top of his head with a semi-automatic pistol, according to the report.
The suspects pushed Fields back into his house and two of them assaulted him with their fists and a third stole at least a cell phone and an XBox from the home, the report stated.
The incident moved outside, where one suspect pointed the pistol at Fields and threatened to kill him. Fields grabbed the arm of a suspect and five shots were fired into the air, according to the report.
Fields consented to a police search of his residence initially, but changed his mind once police arrived at the home. He also told police he would not press charges.
TCU 360 reported that a bullet went through a home across the street and police collected a shell from the home on Tuesday.
Sgt. Kelly Peel told the publication that the investigation is on hold after Fields declined to press charges.
Fields, a junior-to-be, won the Big 12's Defensive Player of the Year honors in 2012 but played in just one game in 2013. He was suspended for two games during the offseason for a violation of team rules and suffered a foot injury that kept him off the field for the duration of the season.