Sumlin responds to Strong: I guess we better get more gadgets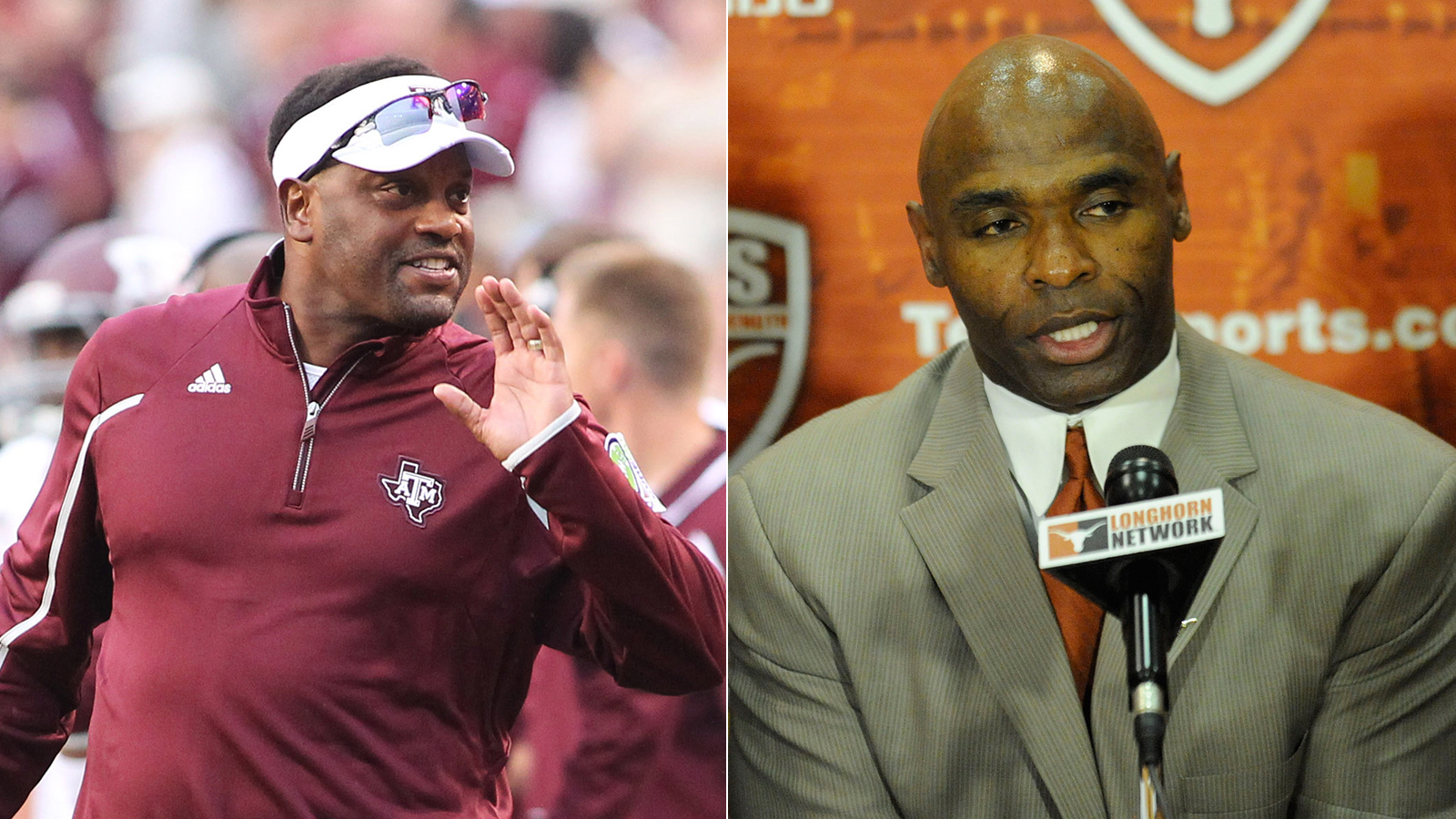 Texas and Texas A&M might not play each other anymore, but the rivalry is still alive and well.
Since the Aggies joined the SEC and Kevin Sumlin took over as head coach in 2012, the two programs have gone in opposite directions.
Johnny Manziel won the Heisman Trophy and Texas A&M is back among college football's elite. Texas has struggled since appearing in the 2010 BCS title game, and Mack Brown stepped down as head coach in December after another championship-less season.
Charlie Strong was hired last month to resurrect the Texas program. The Longhorns annually had a top 10 classes, but they've fallen behind the Aggies on the recruiting trail the last two seasons.
Sumlin visits top prospects in a souped-up helicopter known as the "Swagcopter."
Coach Sumlin has never had a recruit say no to A&M when using the Swagcopter. #gigem pic.twitter.com/TUa8AQcQsM

— Texas A&M Logo (@AggieLogo) December 19, 2013
Strong was asked about the "Swagcopter" on National Signing Day.
When asked about Kevin Sumlin being "Coach Cool" with a "Swagcopter" etc., Charlie Strong said: "We're not going to be a gadget program."

— Chip Brown (@ChipBrownOB) February 5, 2014
Sumlin responded to those comments on Wednesday after signing a top 10 class.
"I guess based on today we better get some more gadgets at our place then," Sumlin said on Yahoo! Sports Radio. "I'm not going to get caught up in that. It's working for us. We're not going to change. And if anything, maybe we just need to step it up a notch in that area."
Strong might not be interested in getting his own helicopter, but it's working for Sumlin.
Texas A&M had the seventh-ranked recruiting class while Texas was 15th, according to Scout.com.