Stoops responds to former Sooner's criticism of university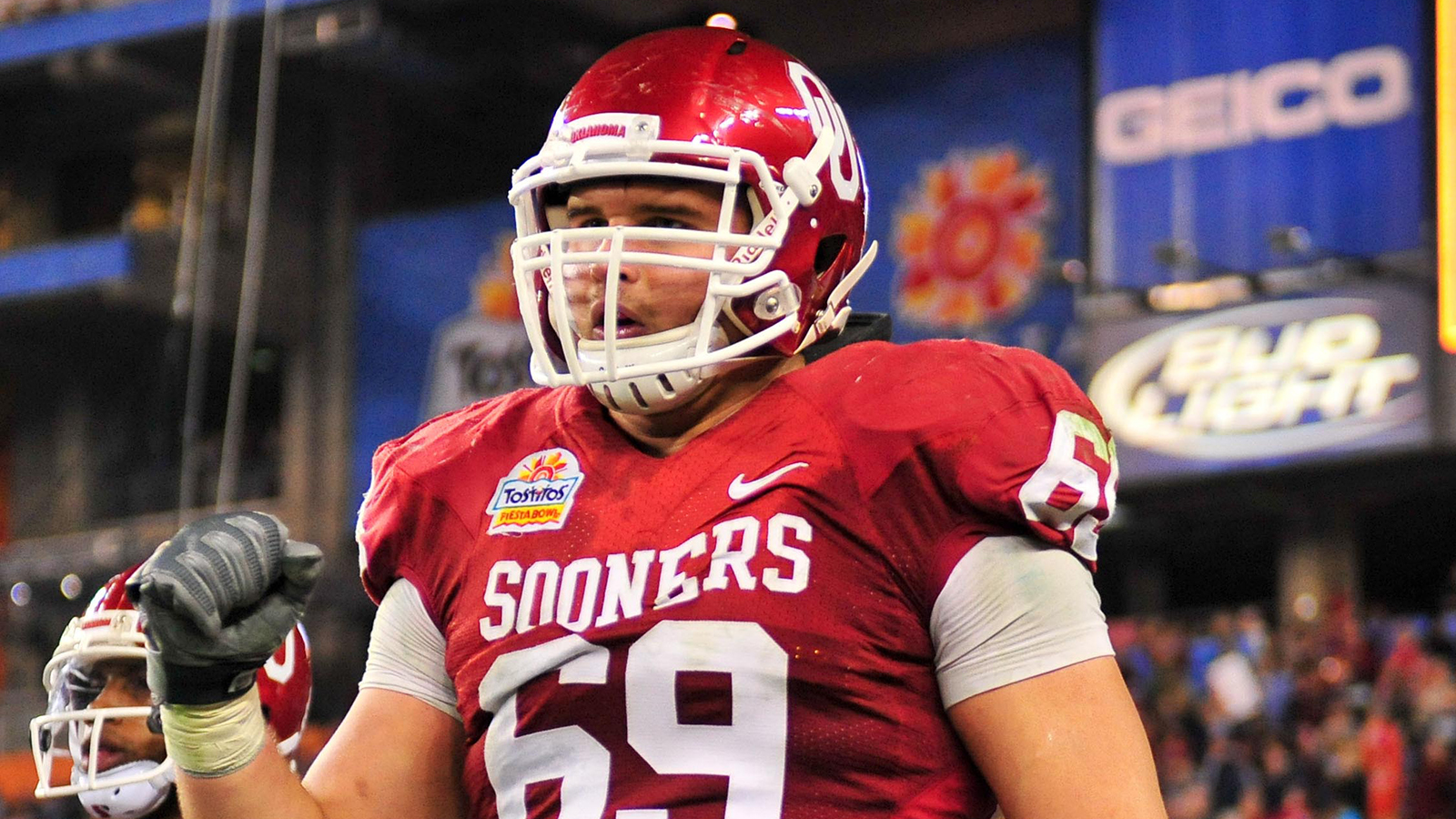 NORMAN, Okla. – Former Oklahoma student-athlete Eric Mensik told HBO's "Real Sports" he received a "Football degree" at OU.
Tuesday, football coach Bob Stoops responded to the story reported by Bernard Goldberg on HBO investigating how some schools are pushing players to academic majors that did nothing to help once their playing days are over.
Mensik, who graduated in 2010, said his degree has not helped him find a stable job.
"I wouldn't imagine that Eric is the only 25 year-old that doesn't have the job he wants," Stoops said. "I don't know if I've ever used my degree.
"You talk to one guy out of the thousands that have been through here? Gabe Ikard, who's just won a scholastic Heisman and who is a multidisciplinary studies (major) and is going to be a doctor when he's finished. And Trey Millard, one of my other captains who graduated in three and a half years and who has postgraduate scholarships. Not all bad."
The segment, called, "Gaming the System," aired Tuesday night on HBO. It also featured Gerald Gurney, a former senior associate athletic director at OU as well as a learning specialist from the University of North Carolina.
Gurney said part of his job in that role was to push football and basketball players to majors that Gurney says are, "the easiest on campus."
Mensik started as a business major but then failed calculus, according to The Oklahoman.
"They showed me some options, and that's the one I chose," Mensik said of changing to multidisciplinary studies. Mensik now works in Missouri City, Texas, for a commercial insurance company.
"They set me up with everything I needed," Mensik said. "They prepared me for graduation, but as far as the degree providing a starting point to get a job that I would really like to do, that degree has not helped me out so far."
Stoops responded.
"At the end of the day, you want to be a finance major and you fail calculus, you're gonna have to find something else to do. That's the real world, right? You have to gravitate to something you can succeed in. Everyone has different abilities on the field and in the classroom. Not everyone is a 4.0 (student) and can do whatever they want to do. Sometimes you have to work within your skill and your mental ability."
Follow Andrew Gilman on Twitter: @andrewgilmanOK