Staubach: I'd love to see Aikman working in Cowboys' front office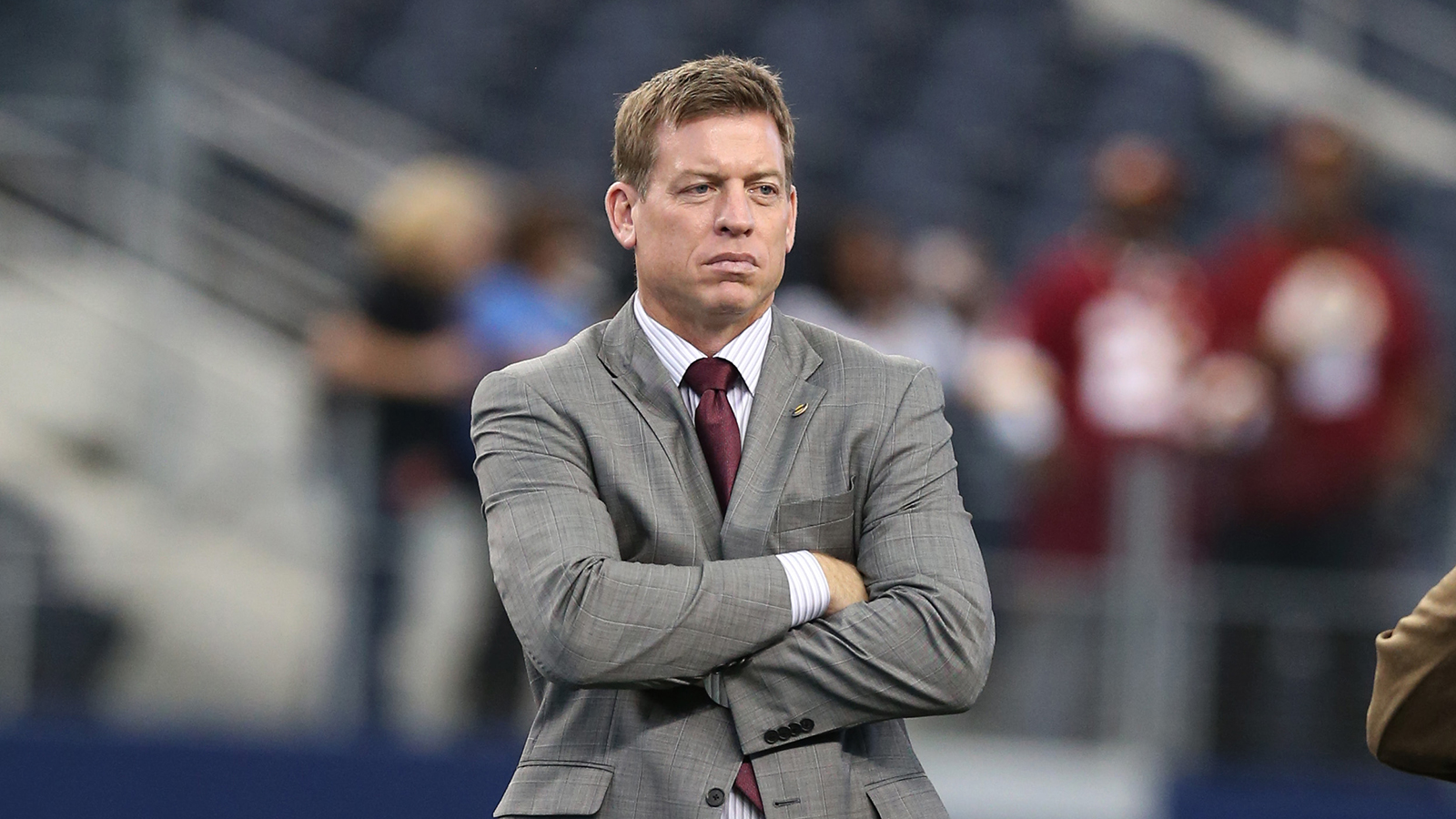 In three seasons as executive vice president of football operations, John Elway has helped lead the Denver Broncos to three consecutive playoff berths and a Super Bowl appearance.
Former Dallas Cowboys quarterback Roger Staubach says Troy Aikman could have similar success in an executive position with the Cowboys.
Staubach and Aikman were on hand Wednesday to help unveil the newly-renovated Cooper Fitness Center in Dallas. Some of the discussions the two Hall of Fame quarterbacks had with the media after the event involved the possibility of Aikman becoming general manager of the Cowboys.
"It would depend on Stephen [Jones] and Jerry [Jones] sitting down with Troy and figuring out how Troy could contribute in a significant way," Staubach said. "I think it's a good idea. There might be a formula there somewhere. I'm a big Aikman guy so I think whatever he's going to do, he's going to do well.
"He could be another John Elway, as far as a general manager. Elway's done a great job in Denver, so I think if they could figure out a way that would work with the family situation I would love to see Troy involved with the Cowboys."
Aikman said he hasn't received any calls from the Jones family and added that he doesn't expect to receive any in the near future.
"I've been asked a lot over the years whether or not it's something that I would want to do down the road," said Aikman, who is currently an NFL sportscaster for FOX. "I probably speak for a lot of guys who played at one time or another who maybe have entertained the idea, and I certainly have. I think the timing right now probably wouldn't be good. The job I have is great, it affords me a lot of time with my young daughters. You don't get that kind of time with them if you're serving in an executive role. If the timing is right, down the road, it's something that I would certainly consider."
The Cowboys have missed the playoffs the last four years while the Broncos have put together consecutive 13-win regular seasons. Perhaps giving Aikman a shot in the front office would provide more of a positive spark than continually changing offensive and defensive coordinators.
"I think a lot has to do with Stephen [Jones]," Staubach said of the team's executive vice president. "I like Stephen. I think Stephen's a young up-and-comer. He's getting a lot of experience. It's really Stephen and Jerry trying to say, 'Do we want somebody to come into our life now and help us?' I think Aikman would be an ideal situation and one that maybe could work."