Stars think defensively on Day Two of draft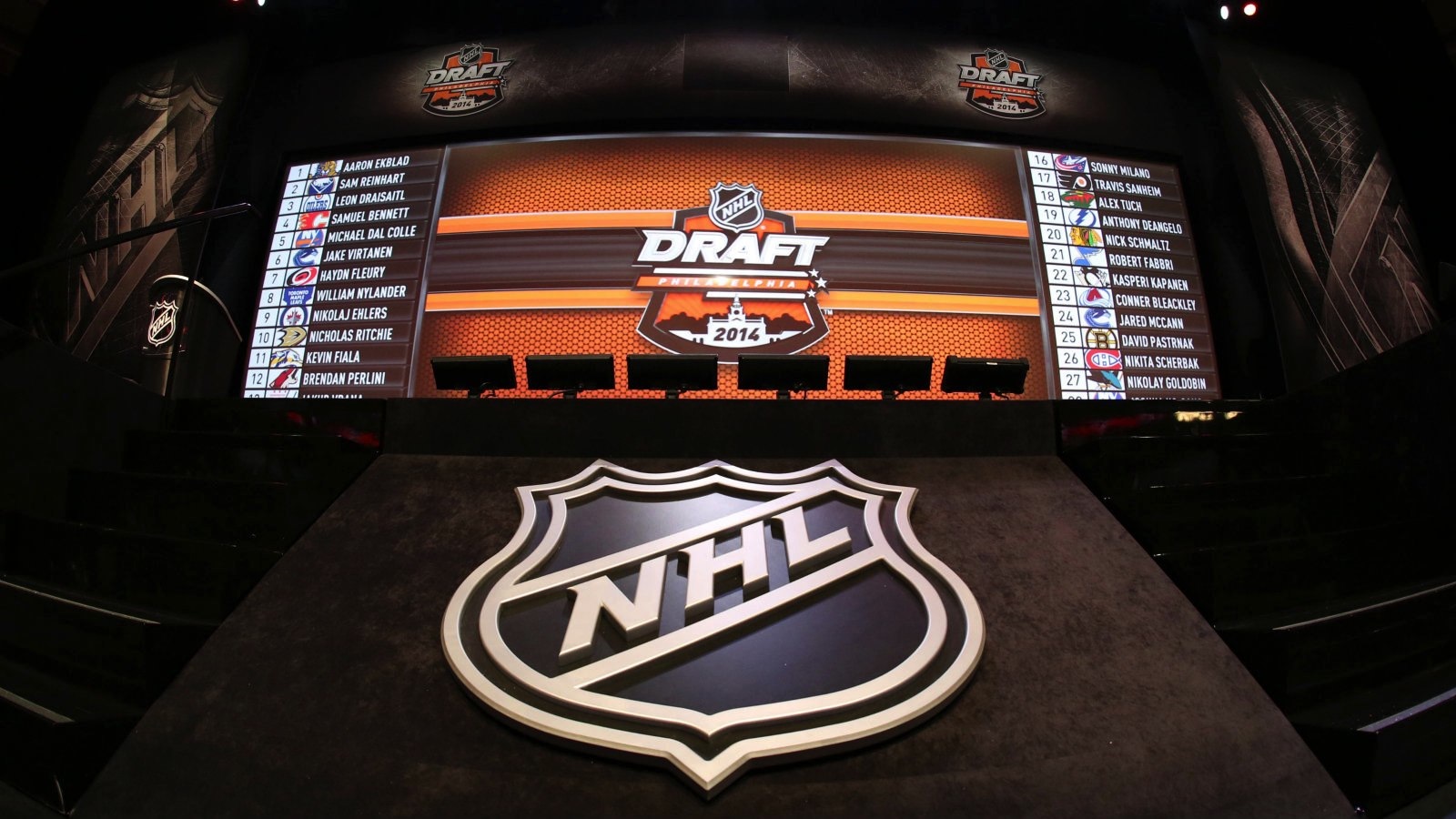 Second-year Dallas Stars general manager Jim Nill admitted the plan going into the 2014 NHL Draft wasn't to take predominantly defensemen with the nine picks the Stars had, but in the end, that's how things worked out as Dallas took d-men with six of those selections.
"Well, it's just kind of the way the draft unfolded. Every time we came to our pick, there was a defenseman there we liked. We wanted to add some defense. A couple are right-handed-shot defensemen, which we needed to add to our organization," Nill said. "They either had high-end skill, the guys we drafted, or they had some great size to go with their skill. So we're excited. In today's NHL, you can never have enough defensemen."
After taking Julius Honka, a Finnish-born defenseman, 14th overall, the Stars took a left winger, 18-year-old Brett Pollock, in the second round at No. 45.
Pollock played a central role for the Edmonton Oil Kings team that won the Memorial Cup last season in the Western Hockey League, and being part of a winning team like that in the WHL was a big selling point for Nill.
"His game really improved the last half of the season. Anytime you're on a winning team, it's a great experience. I had an opportunity to go watch him play in the Memorial Cup and played very well. He plays center ice. He plays wing. He puts up good points, so we're excited about his potential," Nill said.
Pollock is understandably excited, both about being drafted into the NHL but also about becoming a member of the Stars organization.
"It's a surreal feeling. You really can't put into words. Obviously, seeing everyone go through and be picked, you want to be picked as soon as you can and to be picked by Dallas, it's a surreal feeling," Pollock said.
Dallas then went defensive in both the third (75th overall) and fourth rounds (105th overall, taking Alexander Peters, 17, who played for Plymouth of the Ontario Hockey League last season, and Michael Prapavessis, an 18-year-old who was with Toronto Lakeshore of the Ontario Junior Hockey League last season, with their next two picks.
Peters brings a 6-foot-4, 175-pound frame to the Stars organization, but his good size and frame are far from his only assets.
"I'm a shutdown d-man. I'm defense first. I stick to my own end and hopefully I can contribute any way I can," Peters said.
Later in the fourth round, the Stars selected Brent Moran, a 17-year-old goaltender who played for Niagara of the OHL last season with the 115th overall pick.
Moran was the lone netminder taken in this year's draft by Dallas and the youngster seems to have already found a style that works to his benefit.
"I think I'm a pretty technical guy. I think I move pretty well around the net, pretty mobile. I try to use my size to my advantage," Moran said.
And with their final three selections, the Stars took Miro Karjalainen, an 18-year-old Finnish defenseman (fifth round, 135th overall), Aaron Haydon, an 18-year-old d-man and teammate of Moran's in Niagara (sixth round, 154th overall) and John Nyberg, a 17-year-old blue liner from Sweden (sixth round, 165th overall).
Most of these prospects will get their first taste of life in the organization by participating in the Stars' annual development camp, which is set to begin in early July in Frisco.
"Yeah, it's a great time first of all just to get to know the kids. We want them to know what our expectations are," Nill said. "It's about hockey. How do we get stronger? How do we eat better? How do we deal with the media? How do we talk to the media and that? It's just a great learning tool, great chance for us to get to know them and it starts their career off."