Stars' Ruff mum on possibly reaching 600 wins vs. Sabres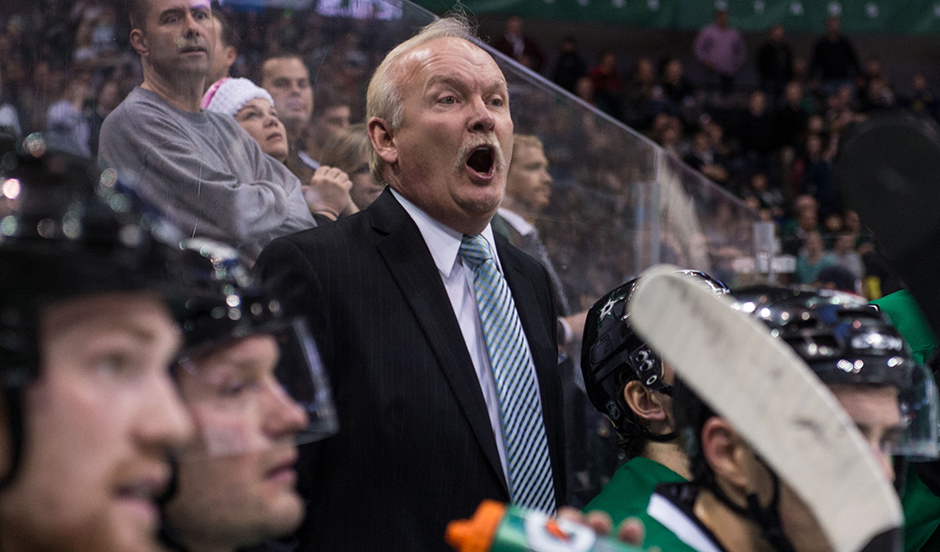 DALLAS — Almost true to form, the calm, cool and collected Lindy Ruff was downplaying the possibility that if the Dallas Stars beat the Buffalo Sabres, the same club he coached for most of his NHL career, on Monday night at American Airlines Center, that Ruff would become the 12th coach in league history to reach 600 wins.
But don't try to tell him how significant such a milestone would be. That's because Ruff's focus is exactly where it should be, on ensuring his Stars continue racking up wins and pushing toward ending Dallas' current playoff drought, one which has now reached five consecutive seasons.
"For me, I just want to win. I don't care if it's 550, 420, 601. We're in one hell of a battle here and the two points is really important to us," Ruff said after morning skate. "We have a couple of games in hand that we have to take care of and that's the most important thing."
Ruff's first win came in his maiden voyage as an NHL head coach, when the Sabres won 3-1 at the St. Louis Blues back on Oct. 1, 1997. There have been 598 additional victories to speak of since that first victory, but the longtime coach admits he never thought about how long he'd be behind an NHL bench early on.
Instead, his thoughts were more about whether or not he'd last one season in Buffalo.
"I was hoping to get through the first year because it was a tough year and it was a tough start to my coaching career. And I think after we got through that first playoff series, I thought I had a chance to coach for a while in the League," Ruff said. "You never expect to coach this long or stay in one place as long as you do and I've been lucky. I had a GM that supported me through some tough times and I think that was probably the most important thing."
Should he reach No. 600 on Monday night, he won't have much time to celebrate since the Stars play at Columbus to finish up a back-to-back on Tuesday night, but beating the Sabres would definitely be a nice twist for Ruff reaching such a big coaching milestone.